Nicolas Cage on the rise of the 'celebutard': 'It sucks to be famous right now'
The actor criticised the voracious appetite for celebrity gossip for overshadowing his professional work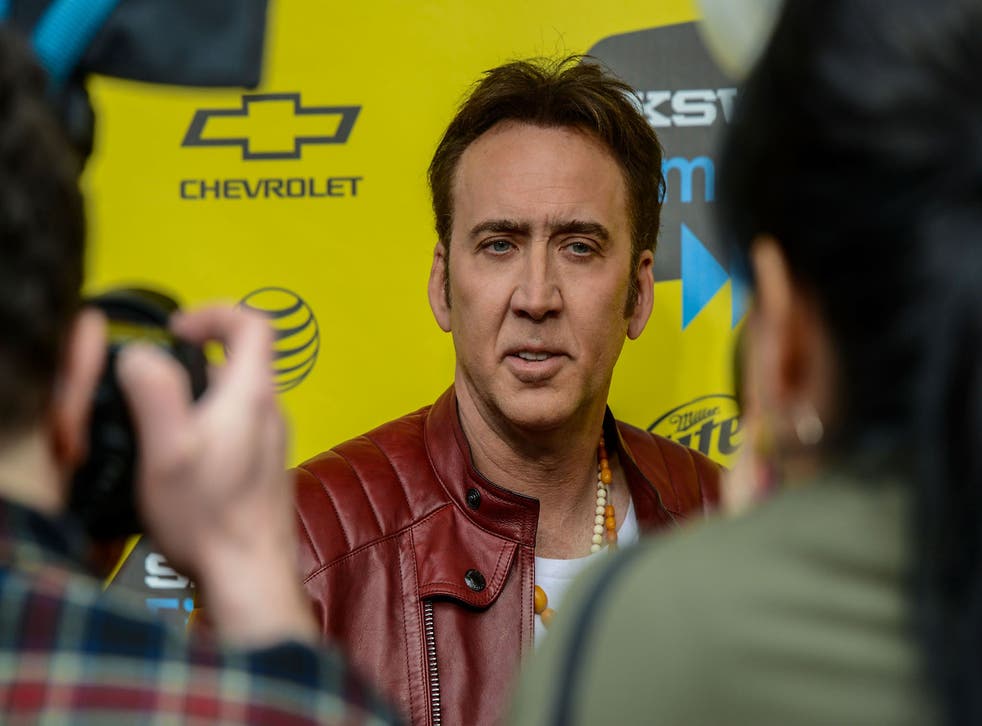 Nicolas Cage might be one of the most recognisable faces in acting, but, he has declared, he is no longer enjoying his life in the spotlight.
The Face/Off actor criticised the voracious appetite for celebrity gossip that has accompanied the rise of the digital age.
"I'm not complaining, but it really sucks to be famous right now," he said during a talk at the South By South West (SXSW) festival in Austin, Texas.
"I started acting because I wanted to be James Dean. I saw him in Rebel Without a Cause, East of Eden. Nothing affected me - no rock song, no classical music - the way Dean affected me in Eden. It blew my mind. I was like, 'That's what I want to do'.
"This was before everyone had a thing called a smartphone, and before the advent of the 'celebutard' - just being famous for famous' sake."
He went on to complain about media intrusion into the private lives of actors and actresses, which, he says, often overshadows their professional work.
"Now even the art of film criticism… Now in the LA Times, the critic who reviewed Bad Lieutenant: Port of Call New Orleans, incorporated how many homes I bought or sold into the review," he said.
"What the hell does Lindsay Lohan's personal life have to do with her performance in The Canyons? It should always be about the work itself. What difference does it make if Bill Clinton had an affair - how does that affect his performance as President?
"In my opinion, I don't want to see personal aspects of someone's life eclipse the work itself."
Like it or loathe it, however, it was probably Cage's celebrity that drew the crowds to his appearance, rather than his performance in new movie Joe.
The event was held at the festival as part of the promotional duties for the film, in which he plays a former convict attempting to live a cleaner life.
Other stars to attract attention because they are famous at the event included Girls creator Lena Dunham, who gave a keynote speech on Monday.
And Justin Bieber, who made a surprise appearance to perform his song "Boyfriend", which he dedicated to his "baby", Selena Gomez.
Register for free to continue reading
Registration is a free and easy way to support our truly independent journalism
By registering, you will also enjoy limited access to Premium articles, exclusive newsletters, commenting, and virtual events with our leading journalists
Already have an account? sign in
Register for free to continue reading
Registration is a free and easy way to support our truly independent journalism
By registering, you will also enjoy limited access to Premium articles, exclusive newsletters, commenting, and virtual events with our leading journalists
Already have an account? sign in
Join our new commenting forum
Join thought-provoking conversations, follow other Independent readers and see their replies