'Nick Griffin might be bankrupt, but at least he's not Michael Schumacher,' says BNP head of press, Simon Darby
As if working for a far right political party wasn't tough enough, head press officer Simon Darby thought he'd make his life a bit more difficult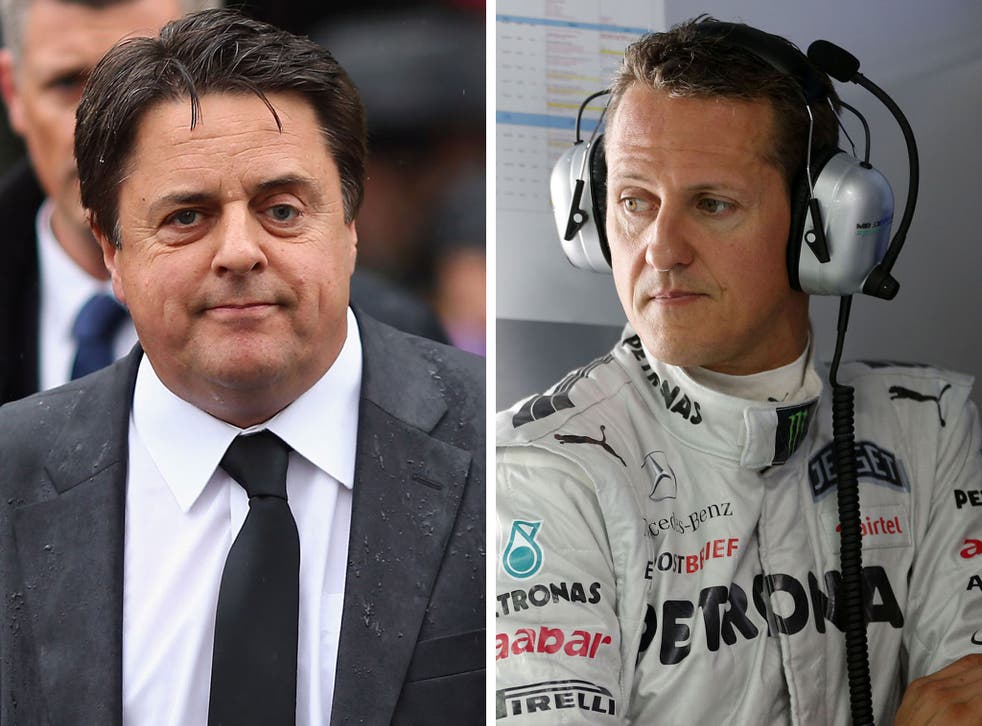 Fans of Michael Schumacher will no doubt be left gobsmacked by comments made by a British National Party press officer today.
As if working for a far right political party wasn't tough enough, head press officer Simon Darby thought he'd make his life just that little bit more difficult when tackling the tricky-to-defend news that its leader, Nick Griffin, had been declared bankrupt.
"Look at it this way," he said. "Michael Schumacher has millions in the bank, but he'd do anything to be in Nick's position now wouldn't he."
The former Formula 1 champion is currently fighting for his life in hospital in France, where he lies in a medically-induced coma after suffering a critical head injury following a skiing accident.
Furthermore, it's Schumacher's 45th birthday today, and supporters of the seven-time world champion have been staging a silent vigil outside the Grenoble medical facility where he is being treated. See the images from that below.
Moving scenes as fans hold silent vigil for Michael Schumacher's 45th birthday

Show all 10
Needless to say, these comments are likely to be about as popular as… Being a member of the BNP must be.
During his conversation with the Huffington Post UK, Darby went on to discuss Griffin's financial ruin in greater detail, saying that he remained "remarkably upbeat" about his current situation being played out in front of what he called a "pantomime society".
Griffin himself declared today a "good day", as his status as officially bankrupt has washed away all his debt concerns.
Darby went on to praise Griffin for being "brave" and for taking it all "on the chin for the party".
Griffin racked up towering debts after a dispute with a legal firm over professional negligence.
And professional negligence today reminds us again of one person, Simon Darby, who blew his own metaphorical trumpet for the tough morning of fielding press calls he recently endured.
"It could be worse," he laughed. "I wouldn't want to be Nigel Farage's press officer.
"Imagine being in that position when he said all those people could come into the country."
He was, of course, referring to the UKIP leader's surprise comments over Syrian refugees. Farage urged the UK government to allow people "fleeing literally for their lives" from the war-torn territory into the country.
"At least there's nothing false about Nick," he added.
The insolvency details of the party chairman were registered on Thursday at Welshpool and Newtown County Court.
Mr Griffin tweeted: "Being bankrupt does not prevent me being or standing as an MEP. It does free me from financial worries. A good day!
"Party funds are not affected in any way. Our campaign in May will be our most professional yet and I will be lead candidate in the North West.
"I am now turning the experience to the benefit of hard-up constituents by producing a booklet on dealing with debt. No surrender."
Join our new commenting forum
Join thought-provoking conversations, follow other Independent readers and see their replies