Nikolai Vasenin: Soviet soldier who worked with the French Resistance then served 15 years in a labour camp for treason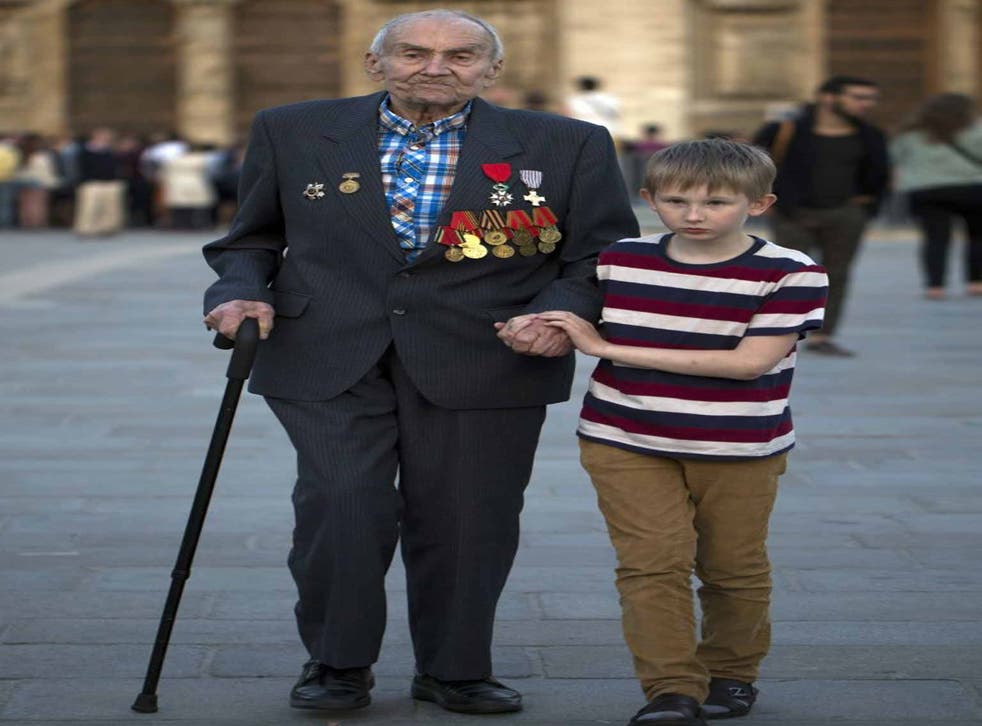 Nikolai Vasenin, who has died at the age of 95, was a Russian soldier who fought in the French Resistance during the Second World War but was rewarded for his efforts by serving 15 years in a Soviet labour camp.
Vasenin was captured by German troops shortly after the invasion of the Soviet Union in 1941 and was sent to a prisoner of war camp in France, from where he was able to escape and join the Resistance fighters. By the end of the war he was the commander of his own unit and had falledn in love with a local girl, Jeanne Monot, whose father, another resistance commander, forbade her to marry Vasenin.
When the war was over, he returned to the Soviet Union, but instead of being greeted as a war hero he was sent to a camp for 15 years, a fate shared by many Soviet soldiers who had fallen into enemy hands and were seen by Josef Stalin as potential traitors.
A documentary about Vasenin is scheduled to open next May as part of celebrations for the 70th anniversary of Victory Day in Russia. In a recent interview about the forthcoming film, Russia's Foreign Minister Sergey Lavrov said that all veterans who fought against the Nazis should be honoured equally.
Earlier this year the makers of the documentary helped Vasenin – who was made a Chevalier of the Legion d'Honneur in 2005 – travel to France, where he spent two weeks, visiting Paris and meeting residents of the town Saint-Sorlin in eastrn France, where he saw action with the Resistance during the war. The town's mayor made him an honorary citizen and promised to give his name to one of the town's streets.
Nikolai Vasenin, soldier: born 5 December 1919; died Berezovsky, Russia 7 December 2014.
Register for free to continue reading
Registration is a free and easy way to support our truly independent journalism
By registering, you will also enjoy limited access to Premium articles, exclusive newsletters, commenting, and virtual events with our leading journalists
Already have an account? sign in
Register for free to continue reading
Registration is a free and easy way to support our truly independent journalism
By registering, you will also enjoy limited access to Premium articles, exclusive newsletters, commenting, and virtual events with our leading journalists
Already have an account? sign in
Join our new commenting forum
Join thought-provoking conversations, follow other Independent readers and see their replies