NME unveils its 2011 Cool List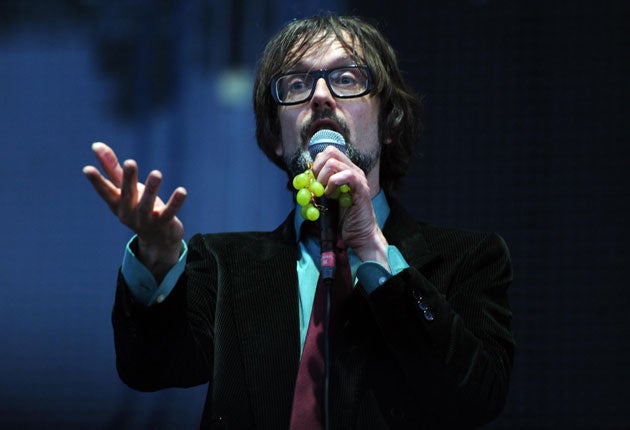 If the NME is a reliable barometer of hipsterdom then the coolest person on the planet right now is a sexually-explicit female rapper from Harlem who has yet to sign a record deal.
The 2011 edition of the magazine's annual Cool List is topped by Azealia Banks, 20, who sparked a music industry buzz when a video for her track 212 went viral on the internet.
Banks is being furiously championed by the NME, which has had to navigate falling print sales and a dearth of breakthrough "indie" guitar bands, which have traditionally been the publication's lifeblood.
The magazine's Cool List is a ruthless indicator of fickle fashions. Last year's No 1, Laura Marling is apparently out of favour and has tumbled out of the top ten.
Kanye West drops 27 places and is replaced by a new wave of US hip-hop talent, led by Banks, her fellow Harlem rapper ASAP Rocky and Tyler, the Creator, of controversial Los Angeles collective Odd Future.
However the 48 year-old Jarvis Cocker, a hovering presence since the list began in 2002, storms back up to No 2 after Pulp's triumphant reunion tour, demonstrating that genuine cool has little to do with youthful outrage.
Banks is a former child actress who has been classically-trained in the performing arts. But there is little trace of that in 212, in which she raps about oral sex over a backing of primitive electro beats. She was offered a deal by Richard Russell, the boss of independent record label XL, which made Adele the world's biggest-selling artist. However the New Yorker walked out after a row over her musical direction.
As of yesterday, she did not have a Wikipedia entry. Labels are now bidding for Banks, who will appear on an NME UK package tour next year and is working with hitmaker Paul Epworth, who produced Florence and the Machine.
The NME justified its choice, hailing Banks' "youthful rebellion and a can-do, f***-you attitude" which it contrasted with the "super-polite north London indie bands" seeking the public's attention.
Banks accepted the honour, saying: "I'm f***ing talented. Don't disregard me because I'll be coming for your ass next."
Lana Del Rey, the American singer whose Video Games song became a hit after one million YouTube plays is a Cool List entry at number six. The "authenticity" of Del Rey's constructed "30s Hollywood" persona has been the subject of fierce debate in the music blogosphere.
Noel Gallagher is hanging on to his street cred at No 11 on the list but his estranged brother Liam props up the top 50, published in the weekly magazine today.
Although NME's print sales fell 14% this year to 29,000, the brand now reaches one million music fans through its web operation.
Click here to see the full list.
Join our commenting forum
Join thought-provoking conversations, follow other Independent readers and see their replies