Nurse who inspired 1985 Live Aid concerts reveals her disgust at Michael Buerk's interview with her
The former BBC reporter asked Dame Claire Bertschinger: 'Can you pick up a really sick child for the camera?'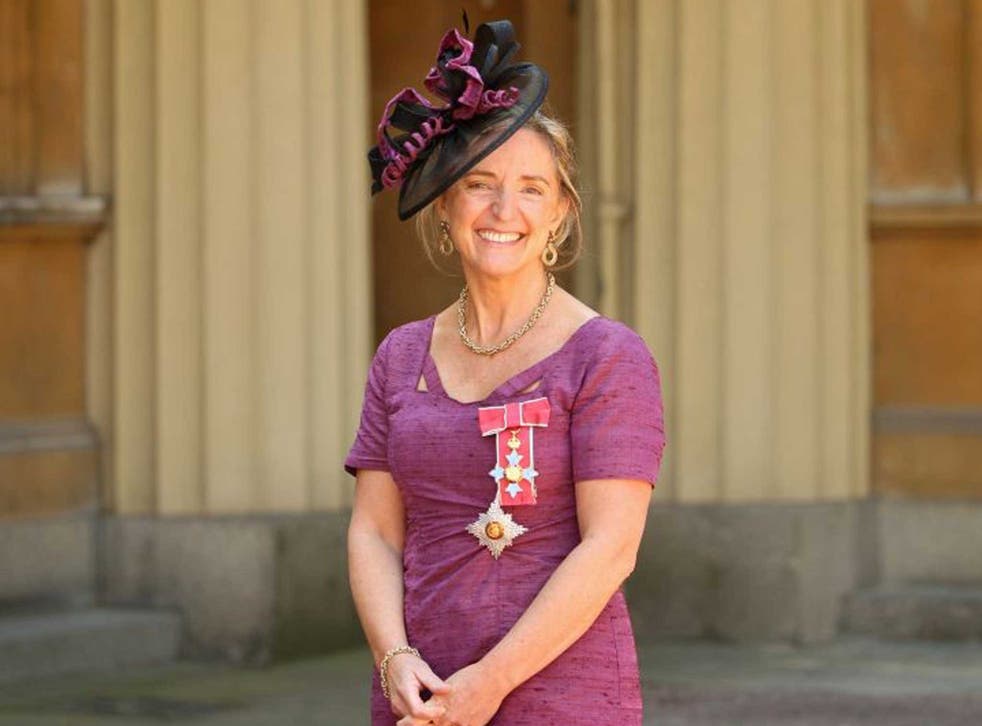 Dame Claire Bertschinger, the nurse who inspired the 1985 Live Aid concerts to fight the Ethiopian famine, reveals today the extent of her disgust at the former BBC reporter Michael Buerk's interview that opened the floodgates to charitable giving.
The nurse, who was made a dame four years ago for the 20 years she spent working in war and disaster zones, found Buerk and his team crass. She recounts to Kirsty Young on Radio 4's Desert Island Discs this morning: "I couldn't get rid of them fast enough. 'Can you pick up a really sick one for the camera?' he was saying. Then he asked, 'Does it do anything to you [talking about starving children]?'. I thought, 'This is ridiculous!'"
Her appearance in Buerk's footage in October 1984 prompted Bob Geldof to begin fundraising. But she was unconvinced with his musical efforts. Her reaction on hearing Band Aid's "Do They Know It's Christmas?", which Geldof co-wrote with Midge Ure, was incredulous. "You'll need more than a bloody Band Aid to feed this place!" she says. She recalls thinking, "All the money was going to Ethiopia and I thought, 'Where is the money, because it's not here. And of course they don't know it's Christmas. Ethiopia has a completely different calendar anyway!"
Dame Claire, who is from Sheering, Essex, describes her time as an International Red Cross nurse in Ethiopia: the highs of saving lives, and the lows of feeling impotent in the face of a colossal disaster. She was recently awarded the Florence Nightingale medal, which is given to those who have distinguished themselves in times of war by their devotion to the sick, poor or disabled.
"Every day more kept arriving," she said. "We had food for only 50 or 60 places and there would be hundreds; one day I counted 1,000. I would put a little mark on the ones who got chosen. We didn't choose the ones that were the worst because we knew they only had a few days. We chose the ones with a spark in their eyes."
Despite her initial unease, Dame Claire admits Buerk knew what he was doing. Soon the media attention started producing results. "The plane landed in a hail of dust. I looked in the back and it was full of food, and I thought, 'We're saved,'" she says.
Playing down her achievements she says: "I don't live just to eat and sleep and get money to have a nice house. I have to create value. I have to do something in life."
Register for free to continue reading
Registration is a free and easy way to support our truly independent journalism
By registering, you will also enjoy limited access to Premium articles, exclusive newsletters, commenting, and virtual events with our leading journalists
Already have an account? sign in
Register for free to continue reading
Registration is a free and easy way to support our truly independent journalism
By registering, you will also enjoy limited access to Premium articles, exclusive newsletters, commenting, and virtual events with our leading journalists
Already have an account? sign in
Join our new commenting forum
Join thought-provoking conversations, follow other Independent readers and see their replies