Orlando Bloom says fatherhood has changed his life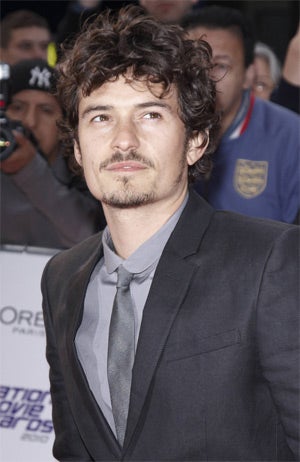 Orlando Bloom says becoming a father has "changed everything" in his life.
The 'Pirates of the Caribbean' star and his wife Miranda Kerr welcomed their first child, a son named Flynn, into the world in January and the 34-year-old star can't believe how much he is enjoying being a parent.
He told website Hollyscoop: "It's awesome, I love it. I hate that word but I love being a father; it's changed everything in so many ways.
"Miranda is an amazing mother."
Miranda, 27, has admitted she feels "blessed" to have baby Flynn and is finding parenthood "incredible".
The Victoria's Secret model said: "I feel so blessed and so lucky to just have a beautiful and healthy child. It's just incredible."
Orlando recently revealed he has been bonding with his son by bathing with him.
He previously said: "I've been bathing with him a lot recently, it's been really cute. It's a really nice little moment."
The actor also admitted he thinks it is harder for men to adjust to becoming a parent than women.
He explained: "It's mad because as a woman you carry the baby for nine months so you've very conscious that you have a little one inside you. But for a guy, it's suddenly, there's a baby there."
Join our commenting forum
Join thought-provoking conversations, follow other Independent readers and see their replies