Paul Walker dead: Fan auctions sunglasses allegedly taken from scene of Fast & Furious star's fatal accident online
The seller of the charred, black frames alleges that he found them in a bush near the scene of the fatal accident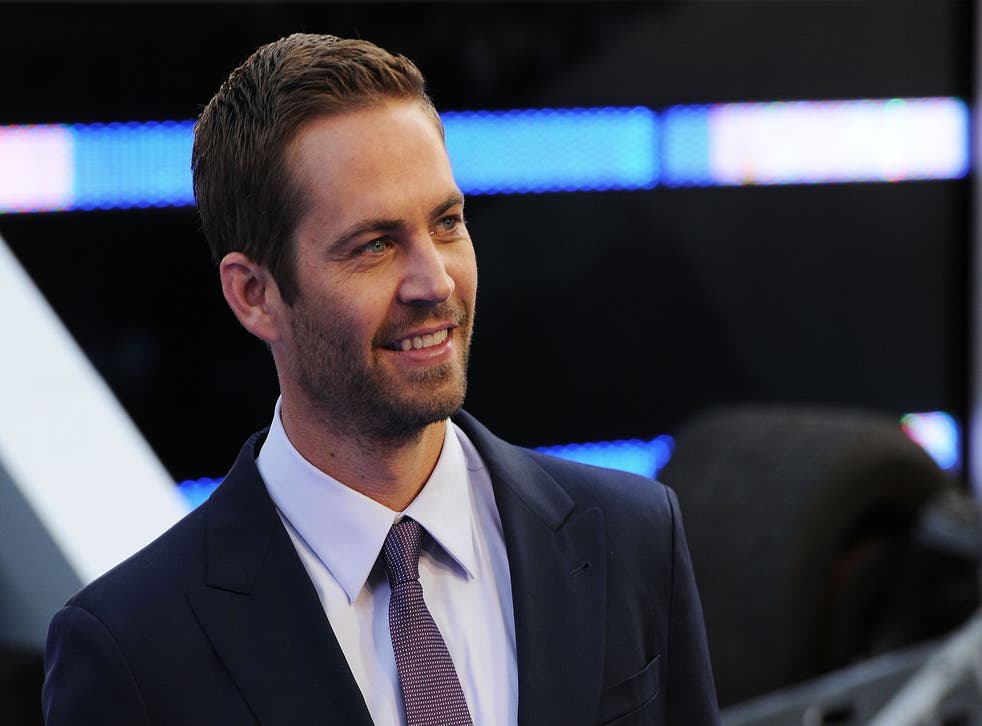 The sunglasses Paul Walker was wearing on the day he died have reportedly been auctioned off online.
The seller of the charred, black frames alleges that he found them in a bush near the scene of the fatal accident on 30 November in Santa Clarita, California.
According to the website BidAMI.com, the mystery auctioneer was ordered away from the wreckage by police, when he located them.
"The owner of this lot offering was nearby and on scene for information and assistance with officers and reporters," the listing stated.
"Once the site investigation was cleared with car debris hauled away and tape taken down, a responding officer allowed him as well as others back to the public site.
"The only thing left was a charred ivy brush, minor residual debris, a knocked down pole and tree. As the consigner walked the scene in disbelief and grief, he found a pair of sunglasses nearby in the ivy.
Paul Walker: a career in pictures

Show all 20
"After showing one of the officers, he was waved off. The glasses were dirty so he wrapped them in a handkerchief and put them in his pocket. He also found some residual debris nearby which he kept in memorandum."
Walker was pictured wearing a similar-looking pair at the Reach Out Worldwide charity event he attended shortly before he perished alongside driver Roger Rodas after the red Porsche Carrera GT he was travelling in collided with a lamp post and burst into flames.
The listing also included a fire extinguisher, which the owner claims was used to put out the fire at the scene, as well as other crash debris.
The lot was placed, at last count, at $605. However, doubt has been cast over the authenticity of the items, and the listing has since been removed from the site.
A spokesperson from the Santa Clarita local police department told the LA Times: "As a department we doubt that they are actually Paul Walker's sunglasses. But who knows, maybe they are. Right now we doubt it."
It is unclear whether this is because the lot has been sold, or whether the site has voluntarily taken it down.
Two men were arrested in December for stealing parts of the Porsche as it was towed away from the scene of the accident to be impounded.
Join our new commenting forum
Join thought-provoking conversations, follow other Independent readers and see their replies