Peaches Geldof promise 'never to die' found in Pete Doherty's diary written in blood
A message from Geldof written in Doherty's newly published journal reads: 'I solemnly swear I am not going to die'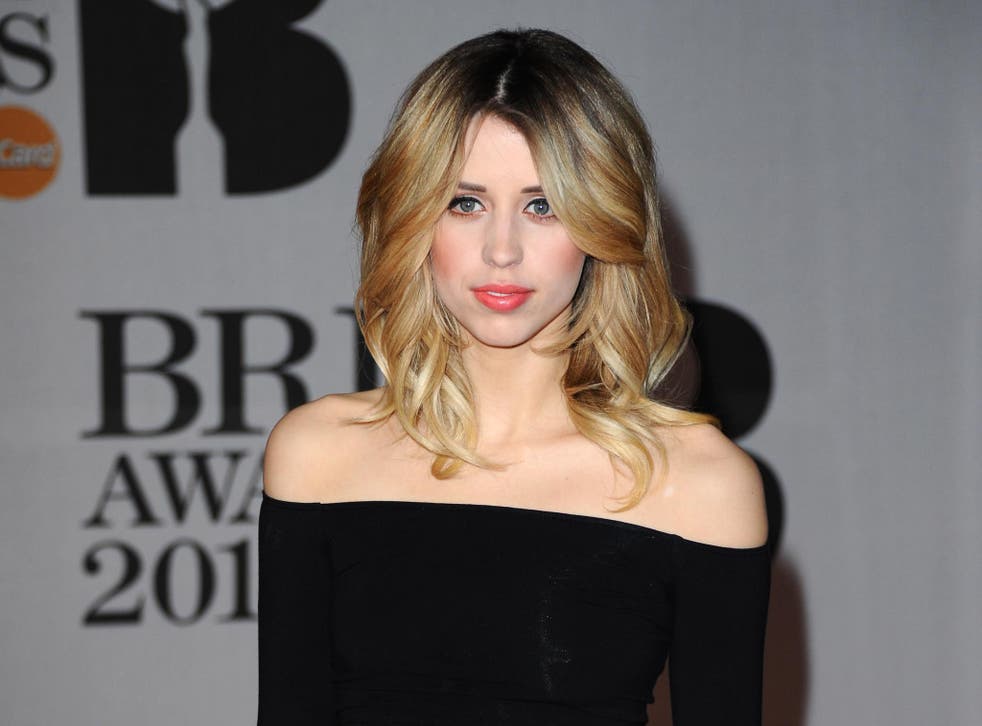 A message by Peaches Geldof written in blood promising she will not die has emerged in a newly published journal by Pete Doherty.
The book, From Albion To Shangri-la, features more than 200 pages of the singer's drug-induced writings including a message from Peaches Geldof that reads: "I solemnly swear I am not going to die."
The Kindle version of the book includes a photograph of a page of Doherty's diary showing Geldof's name and mobile phone number written in blood with a syringe, the Mail on Sunday reports.
The book's publishers have been unable to confirm whether the entry was written by Doherty or Geldof, although The Libertines frontman has previously exhibited artwork drawn in blood.
Written in 2008, the diary entry offers an insight into the socialite's life before she married and had children.
The entry is accompanied with a phrase the editor of the book believes to be a coded message related to Geldof's fears about taking heroin.
Above Geldof's words in the journal, Doherty wrote: "Conditions of doing as she would do with her 'pleasuring' ting a ting a written oath not to die."
The book's editor Nina Antonia told the Sunday paper: "If you look at Peter's references to Peaches – it is written in Peter 'speak' – [the message] translates to 'if you are going to continue using drugs please can you make a promise to be careful?' Hence her response, 'I solemnly swear not to…'
"In his own way, he is asking her to be cautious, but at the same time he couldn't act like a drug counsellor or he would have been hypocritical. You can't damn him for attempting to reach out to a friend," she said
The publishers, Thin Man Press, rejected suggestions that including the picture of Peaches' blood-scrawled name and number, and her promise not to die, was glamorising drug-taking.
A coroner's verdict earlier this week found the mother of two, 25, died of a heroin overdose after two years of battling an addiction with the class A drug.
Join our new commenting forum
Join thought-provoking conversations, follow other Independent readers and see their replies