Pete Seeger dead: American folk singer dies in New York aged 94
Musician was still an activist as recently as October 2011 when he marched in New York City as part of the Occupy Wall Street protests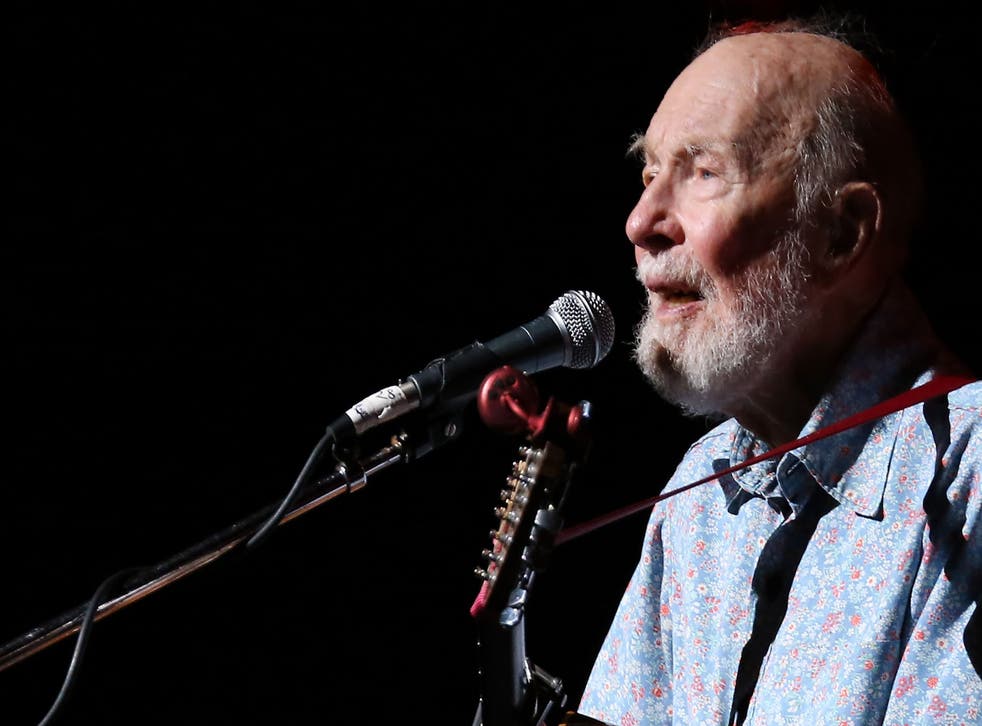 Pete Seeger, the legendary American folk singer and political activist, has passed away aged 94.
The left-wing troubadour, famed for his banjo-playing role in The Weavers and for writing hits such as "Turn, Turn, Turn!", "Where Have All The Flowers Gone" and credited with creating "We Shall Overcome"died in New York after battling a short illness, his grandson has confirmed.
The musician used his songs to voice his concerns over a number of political issues in the United States, including nuclear disarmament.
Seeger recently took part in a gala concert to mark Barack Obama's presidential inauguration in 2009, and took part in the Occupy Wall Street movement in 2011.
In 1997, he won a Grammy for Best Traditional Folk Album for his self-titled record Pete.
He was also nominated for an award during the 2014 Grammys on Sunday night.
---
Join our new commenting forum
Join thought-provoking conversations, follow other Independent readers and see their replies