Pharrell Williams is not a vampire: 'I'm willing to go on record as saying I don't drink people's blood'
The entire internet is on a quest to uncover the secret behind the singer's eternal youth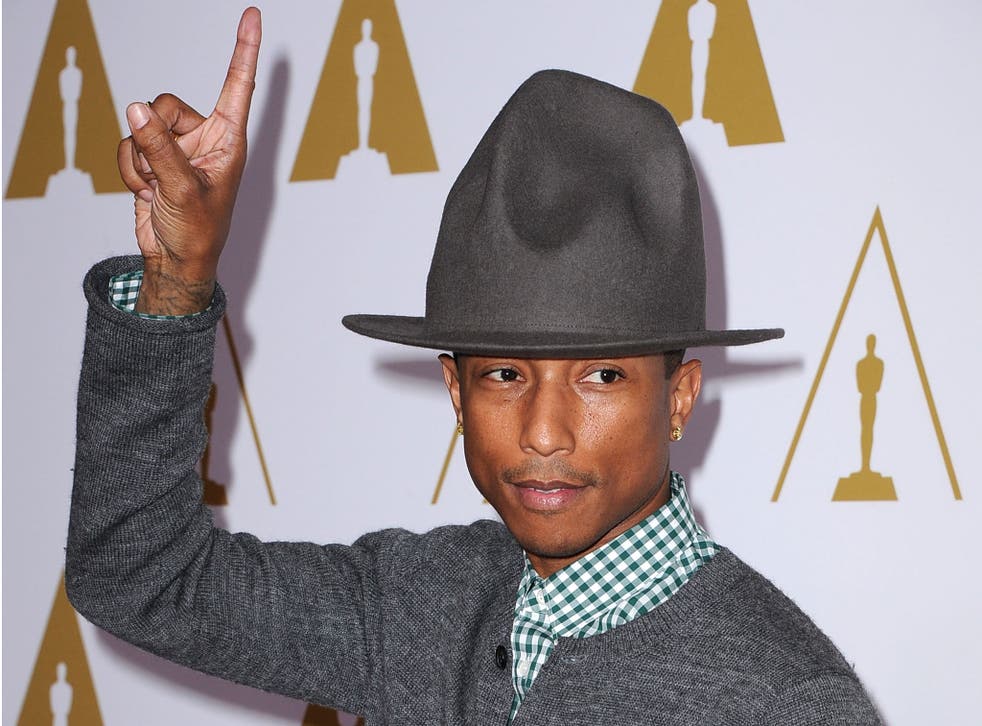 Just how does Pharrell Williams keep his skin so smooth?
It seems the entire internet is on a quest to uncover the secret behind the singer's eternal youth.
Memes and GIFs have popped up all over the place, tackling the all-important issue of the N.E.R.D frontman's face.
Top of the theories? That behind closed doors, he's a blood-sucking vampire, draining the life out of countless young musicians who thought they'd stepped into his studio for a big production break, but instead left with two deep wounds on the side of their neck and a funk-infused hook that sounds exactly like every Pharrell song ever made.
So to make sure we didn't believe it, he issued a 'denial'.
A-List Vampires: They just don't seem to be getting any older

Show all 14
"I'm willing to go on record as saying that I don't drink people's blood," he told Time Out magazine.
"How do I stay so young-looking for a 40-year-old?" he added. "I wash my face."
Other schools of thought debate the true power of what lay beneath the elongated Yosemite Sam hat he wore to the Grammys.
Some say an entire eco-system of miniscule singing wombats work tirelessly to provide Pharrell's forehead with a balance of smoothing audio vibrations and gentle web-footed massage. Others, simply that his real head is so large, is actually fills the entire bowl of the hat, thus stretching the skin of his face tighter than a Croydon school girl's scrunchie.
"Seriously, I find myself trying to be cool about it, but I'm really like... whoa!" he said, not of his face this time, but instead of his phenomenal rise back to prominence over the last 12 months.
"I've always produced music for artists who are going through this level of success, but I just didn't know it would be this crazy.
"I'm like a kid with a sweet tooth waking up in Willy Wonka's chocolate factory."
Pharrell will perform at this year's BRIT Awards in London tomorrow, which will be broadcast live from 8pm on ITV.
Join our new commenting forum
Join thought-provoking conversations, follow other Independent readers and see their replies