Philip Seymour Hoffman dead: Last months of actor's life paint a private struggle to cope with the breakdown of his personal life
The actor had been stuck in a seemingly endless cycle of abuse, depression, and further abuse since his college days at New York University's Tisch School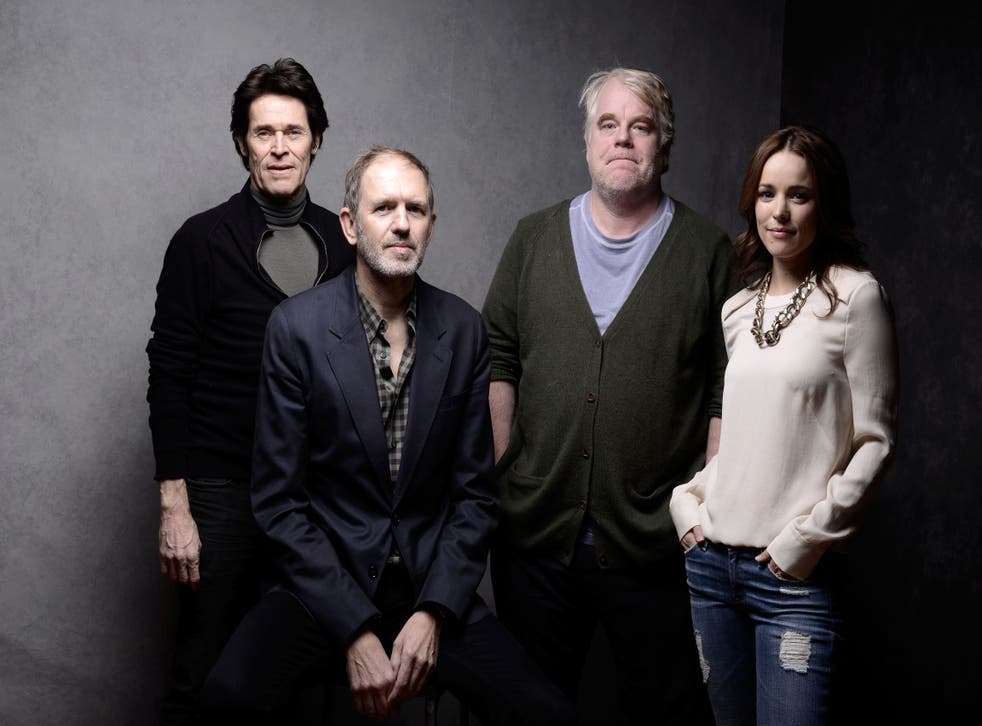 Philip Seymour Hoffman's battle with addiction to alcohol and drugs was nothing new.
The actor had been stuck in a seemingly endless cycle of abuse, depression, and further abuse since his college days at New York University's Tisch School where, he previously admitted, he would self-medicate with "anything he could get his hands on", endlessly longing to satisfy the unsatisfiable with a ferocious appetite that could not be satiated.
"I liked it all," Hoffman said during an interview in 2006, conducted just a few weeks before he picked up his Academy Award for his career-defining role in Capote. "I went [to rehab], I got sober when I was 22 years old. You get panicked ... And I got panicked for my life."
That was then. And by the end of 2013, almost a year after he had checked himself into a detox facility for what he must have hoped would have been the last time (he had, he confessed, become too reliant on prescription drugs, which he'd prescribed himself in a bid to kick his resurfacing heroin habit), he was on a cleaner path and in a "better place," say his family and friends, than he had been for some time.
"I saw him last week, and he was clean and sober, his old self," David Bar Katz, the playwright and friend who found Hoffman lying on his bathroom floor in a T-shirt and a pair of shorts, told The New York Times yesterday. "I really thought this chapter was over."
Behind the scenes, however, the actor's life had begun to crumble around him. He had separated from his girlfriend of 14 years, costume designer Mimi O'Donnell, in the autumn, and had moved out of the family home he shared with her and their three children to live alone in a $10,000-a-month apartment in Greenwich Village.
It was O'Donnell who had asked his friend Katz to check in on the devoted dad, after he had unusually failed to pick up son Cooper, 10, and daughters Tallulah, seven, and Willa, five, on Sunday morning.
But his pain remained as it always had: private and undisclosed.
"We spent some time together only [two] weeks ago and he seemed in a good place despite some issues he had to deal with," A Most Wanted Man director Anton Corbijn told the New York Post.
"He was not only the most gifted actor I ever worked with (and judging by the legacy he leaves behind I am certain I share this with most if not all directors who were fortunate enough to work with him), he had also become an incredibly inspiring and supportive friend.
"I am so terribly sad as I find it impossible to comprehend what happened today and to collect my thoughts properly.
"I have to think about Mimi and the children and [I] wish them much strength coping with the loss of this truly great man as a father and partner."
Similarly, those who dined with the actor the evening before, where he enjoyed a cheeseburger and cranberry and soda with friends at West Village restaurant Automatic Slims, were met with Hoffman as he had always appeared: quiet, friendly and determined to keep a low profile.
But signs of his downward spiral were there for those who looked close enough.
In August, he had dropped out of shooting spy thriller Child 44, replaced by French actor Vincent Cassel in the adaptation of Tom Rob Smith's 1950s novel starring Noomi Rapace and Tom Hardy.
No official reason was given for his withdrawal at the time, but he was rumoured, among the film circle, to have rekindled his old relationship with drugs.
His struggle was more obvious still as he made one of his last ever public appearances at the Sundance Film Festival in January, where he was set to promote two new films, God's Pocket and A Most Wanted Man.
Refusing to give interviews, the media picked up on his "dishevelled" and pale appearance.
He had turned up to the event unshaved and in baggy clothing, as his publicist told a waiting row of reporters, eager to speak to the heavyweight actor on the red carpet, that he "needed a minute and didn't feel like coming down yet" to fulfil his press commitments.
He did, however, honour one commitment: posing with his A Most Wanted Man co-stars Rachel McAdams and Willem Defoe, as seen above. He also gave the following, one of his last ever interviews, in which he speaks about his friends in a way that is perhaps, at least in hindsight, telling of the inner turmoil he was facing:
As the tributes to the late star continue to pour in, more details about the last few months of his life are set to emerge. Not least at Berlin Film Festival next week, where he would have been set to walk the red carpet at the European Premiere of A Most Wanted Man.
But regardless of how much clearer the picture becomes, he leaves behind not just a career legacy that is nigh-on impossible to equal, but also a loving family, who deserve the privacy he would have wished for them - and himself - in the wake of his tragic death.
"This is a tragic and sudden loss and we ask that you respect our privacy during this time of grieving," they said in a statement last night.
"Please keep Phil in your thoughts and prayers."
Join our new commenting forum
Join thought-provoking conversations, follow other Independent readers and see their replies