Photographs from John Lennon's final interview are going on sale
Two days after the former Beatle sat down with the BBC, he was shot dead in New York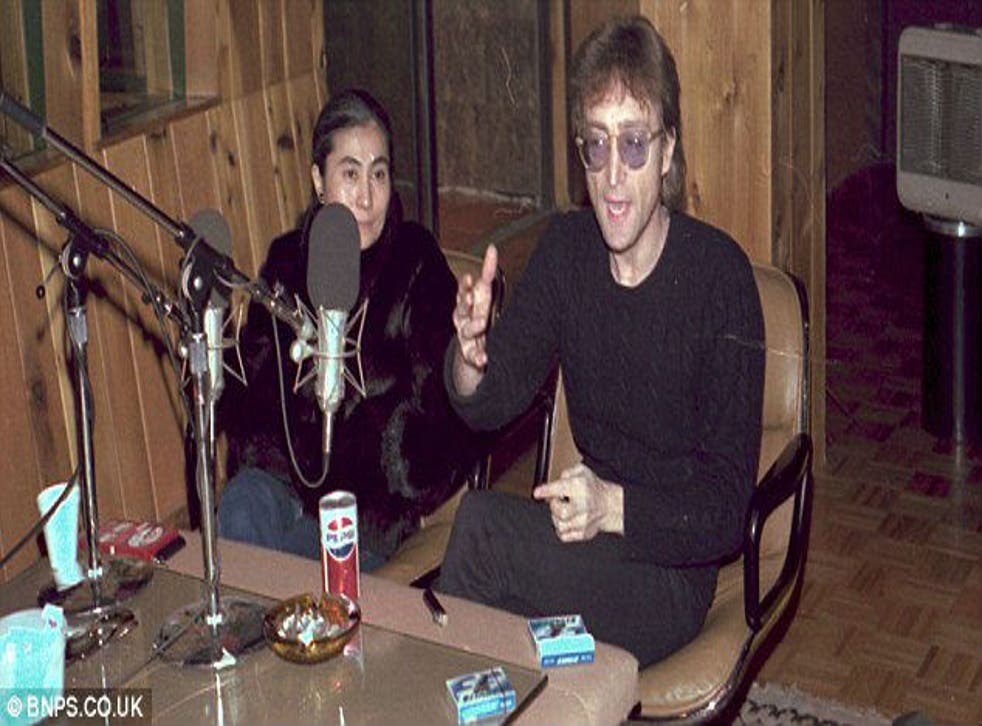 John Lennon did not know it, of course, but it would be the last interview he ever gave.
Two days after sat down with the BBC's Andy Peebles at the Hit Factory, and talked about everyone from Blondie to Sid Vicious and from classical music to new wave, he was shot dead by a troubled fan, Mark Chapman, as he returned to his flat in New York's Upper West Side.
Now, a series of images from that final interview with Lennon and Yoko Ono on December 6 1980 are being auctioned in California.
"Nine of the 33 photographs feature Lennon and Ono, one additional photo features Ono alone and the remaining 23 photos include Peebles and unidentified people," said the sale notes from auction house Nate D Sanders.
The series of casual, unstaged images were taken by BBC producer and photographer Paul Williams during the interview with Mr Peebles.
"I saw Sid Vicious on video, I saw Blondie when she started," Lennon said during the interview. "I'm aware of the B52s and Madness."
The Hit Factory studio on West 48 Street was where Lennon and Ono had recorded the album Double Fantasy, which they were promoting in the interview. It was Lennon's first such sit-down in five years.
"He was warming, charming and very polite, and seemed absolutely delighted to see us," Mr Peebles later said.
The sale notes add: "Two of the photographs have appeared in the book On Camera, Off Guard and one with the blue background (showing Peebles next to John and Yoko) has been published.
"But the rest are unpublished and consignor is transferring copyright for all negatives, which was transferred from Williams with accompanying paperwork."
Join our new commenting forum
Join thought-provoking conversations, follow other Independent readers and see their replies