Pope Francis gets passport to show he is a pope of the people
Pope sat for ID photo on Friday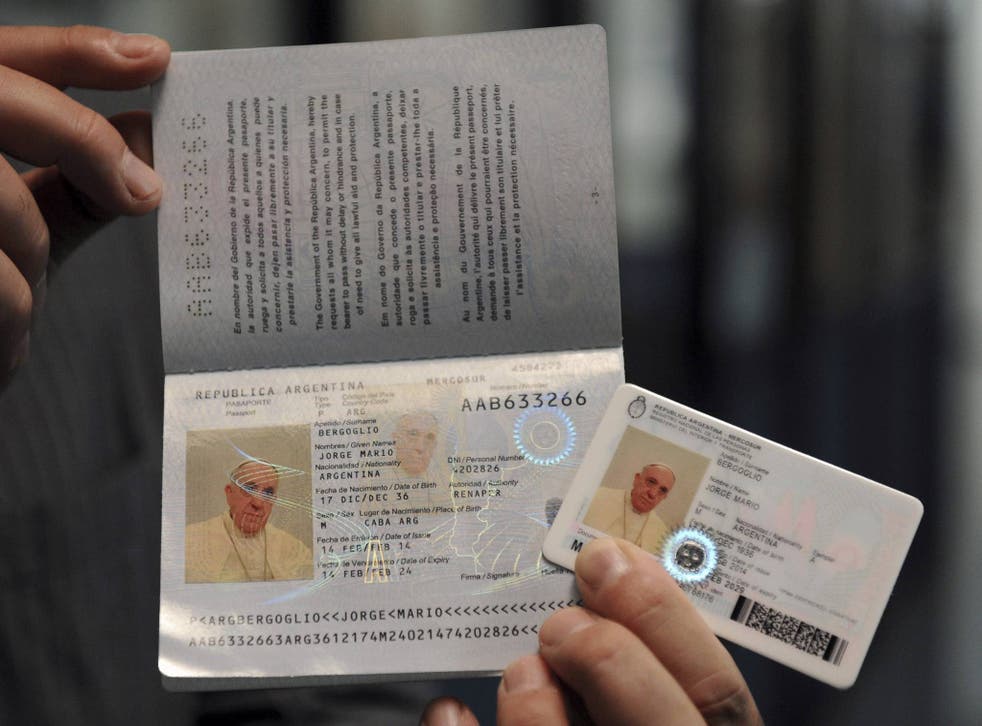 In his continuing quest to show what an all-round great guy he is, Pope Francis has had a new passport and ID card produced so that he can travel the world without 'enjoying any privileges' others might not get.
The head of the Catholic Church has asked his birth country of Argentina to renew his travel documents so he can travel as a regular Argentine rather than as a privileged citizen of the Vatican City, the country's interior and transportation ministry said on Monday.
Officials went to the Vatican gardens last Friday to take photos and digital fingerprints for his new national identification card.
"Francis specifically asked not to enjoy any privileges so his new identification card and passport have been processed through the usual administrative channels," said Minister Florencio Randazzo.
"In coming days, he will receive his passport in the Casa Santa Marta in the Vatican, where he has stated he is a resident."
The Pope's PR campaign has been a huge success thus far, even earning him the nickname 'SuperPope' and a corresponding graffiti mural last month.
Join our new commenting forum
Join thought-provoking conversations, follow other Independent readers and see their replies