Pope Francis on the cover of Rolling Stone: religious figure turns rock star
Robed in white and waving at an unknown subject, he is accompanied  by a 7,700-word cover story aptly titled The Times they are A-Changing
Jenn Selby
Wednesday 29 January 2014 18:20 Comments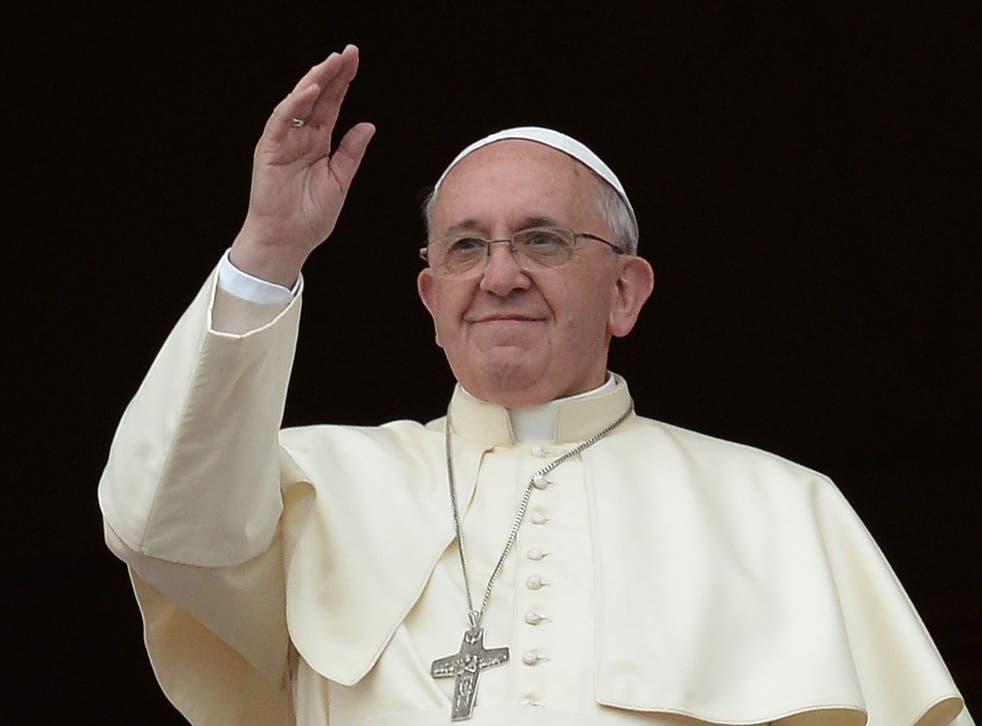 Pope Francis has made history by becoming the first religious figurehead to turn rock star – and appear on the cover of Rolling Stone magazine.
Robed in white and waving at an unknown subject, he is accompanied  by a 7,700-word cover story by Mark Binelli aptly titled "The Times They Are A-Changing".
The piece explores what it calls the "Pope's Gentle Revolution" and deliberates over what makes the 77-year-old pontiff so revolutionarily different from his predecessors.
"Up close, Pope Francis, the 266th vicar of Jesus Christ on Earth, a man whose obvious humility, empathy and, above all, devotion to the economically disenfranchised has come to feel perfectly suited to our times, looks stouter than on television," the piece reads.
"Having famously dispensed with the more flamboyant pontifical accessories, he's also surprisingly stylish, today wearing a double-breasted white overcoat, white scarf and slightly creamier cassock, all impeccably tailored."
Pope Named Best Dressed Man By Esquire
Binelli goes on to compare Pope Francis' charm and appeal to that of former US President Bill Clinton's. Though not in a Lewinsky way, we're hazarding a guess.
 All this sits at a juxta pose to the description of his predecessor Pope Benedict, who Binelli says, is far more like Nightmare On Elm Street character Freddy Kruger.
Next stop? It's only a matter of time before he gets a call from Anna Wintour.
The Papal issue of Rolling Stone hits the shelves on Friday 31 January
---
Want to know why the Pope was named Esquire's Best Dressed Man of 2013? See the below for details:
Pope Francis named 'Best Dressed Man of 2013' by Esquire magazine

Show all 8
Register for free to continue reading
Registration is a free and easy way to support our truly independent journalism
By registering, you will also enjoy limited access to Premium articles, exclusive newsletters, commenting, and virtual events with our leading journalists
Already have an account? sign in
Join our new commenting forum
Join thought-provoking conversations, follow other Independent readers and see their replies