Pope Francis warns that same-sex marriage 'threatens the family' and 'disfigures God's plan for creation'
The pontiff also praised the role of women in society, despite banning them from holding positions of power in his own institution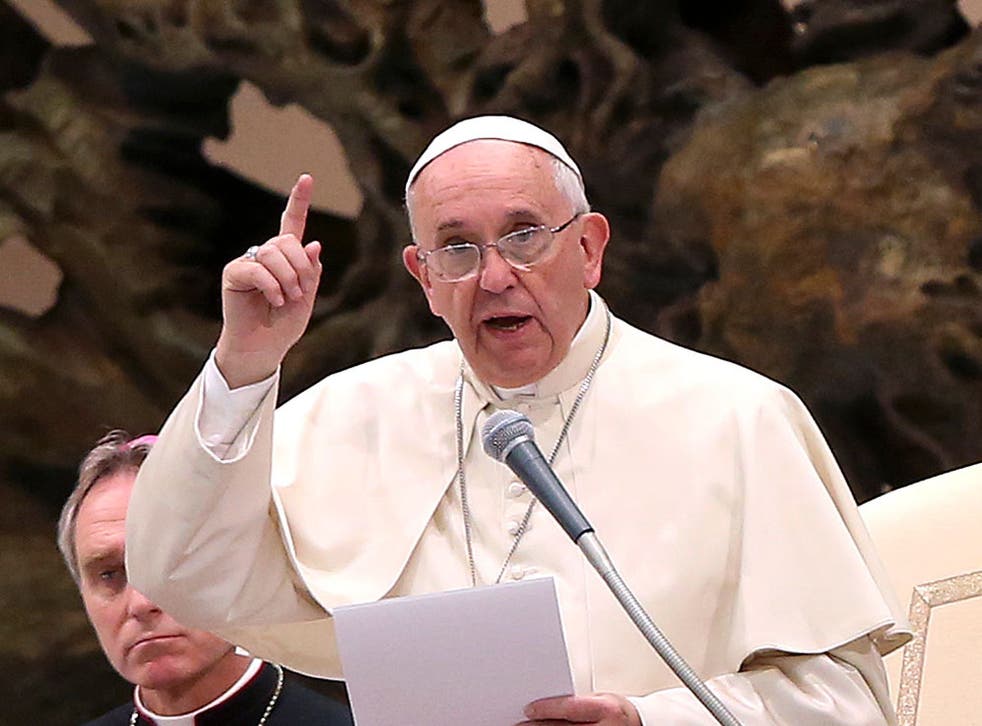 Pope Francis has said "the family is threatened" by the efforts of those seeking to "redefine the very institution of marriage", in a reference to same-sex marriage campaigners.
The pontiff made the comments at a mass in Manila as part of his tour of Asia, despite apparently relaxing the church's position towards the LGBT community in recent months.
"The family is threatened by growing efforts on the part of some to redefine the very institution of marriage. These realities are increasingly under attack from powerful forces which threaten to disfigure God's plan for creation," the Pope said.
Ramping up the rhetoric he continued: "Every threat to the family is a threat to society itself."
Pope Francis gives life advice: in pictures

Show all 10
In 2013 the Pope called for gay people to be integrated into society, rather than marginalised and said: "If a person is gay and seeks God and has good will, who am I to judge?"
The remark was noticeably less hostile than comments made by his predecessors, but it seems that he is still critical of LGBT rights.
At another event, as part of his tour, the Pope talked about the positive role women can have, despite females being banned from any clerical or leadership positions in the Catholic Church.
Pope Francis noted at an engagement at a Catholic university in Manila that the majority of the crowd were men.
"Women have much to tell us in today's society. At times we are too 'machista' and don't allow room for women," he said, using the Spanish word for a male chauvinist.
The head of the Catholic Church added: "Women are capable of seeing things with a different angle from us, with a different eye, and pose questions that we men are not able to understand ... so when the next pope comes to Manila, let's please have more women among you."
Additional reporting by Reuters
Register for free to continue reading
Registration is a free and easy way to support our truly independent journalism
By registering, you will also enjoy limited access to Premium articles, exclusive newsletters, commenting, and virtual events with our leading journalists
Already have an account? sign in
Join our new commenting forum
Join thought-provoking conversations, follow other Independent readers and see their replies