Rik Mayall dead: A fan once asked for his autograph, here is his excellent written response
A fan once asked for Rik Mayall's autograph, here is his brilliant response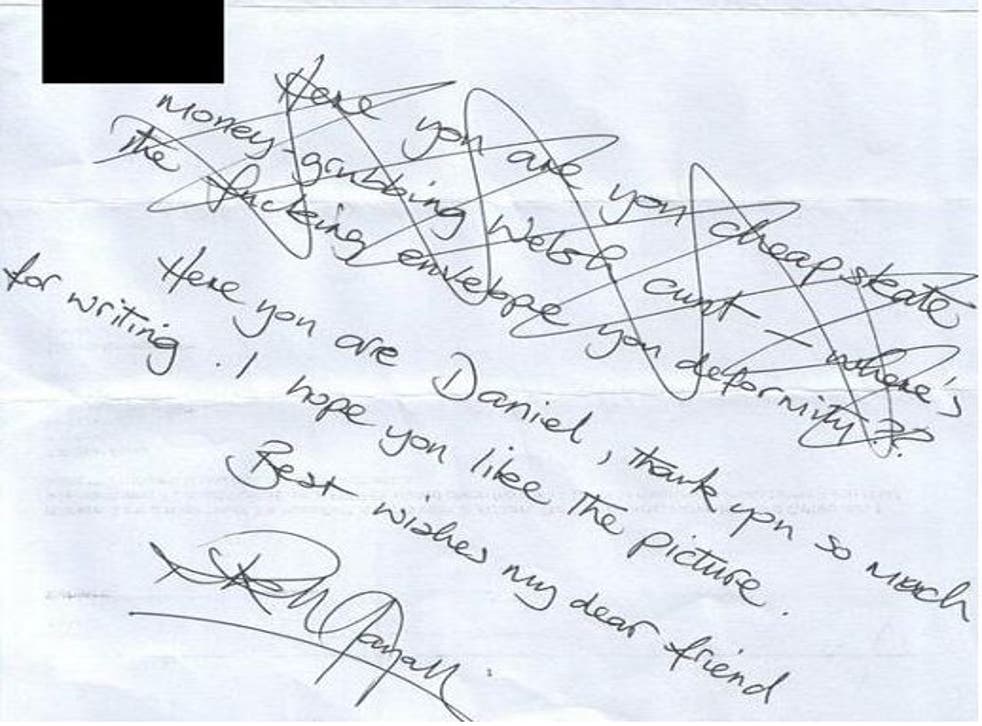 Rik Mayall died this morning at the age of 56, a beloved comedian and actor known for, among other things, his penchant for profanity.
Aside from the obvious classic Young Ones quotes, this was famously exhibited in a letter he wrote to a fan back in 2008.
An autograph hunter named Dan emailed a representative of Mayall in the hope of adding a signature to his collection.
Over a month later, he received this handwritten response in the post:
"Here you are you cheapskate money-grabbing Welsh c*nt — where's the f*cking envelope you deformity??
"Here you are Daniel, thank you so much for writing. I hope you like the picture.
"Best wishes my dear friend."
(Signed, 'Rik Mayall')
Mayall was left seriously ill after a quad bike accident in 1998 which left him in a coma for several days, but was working until recently. A spokeswoman confirmed that the actor died at his home in London.
Join our new commenting forum
Join thought-provoking conversations, follow other Independent readers and see their replies