Robert Macmillan: Automotive engineer and senior figure in the motor industry who made crucial contributions to car safety
He also wrote a series of computer programs for an early Hewlett Packard computer about the forces involved in vehicle collisions and produced a definitive book on the subject.
Sebastian Lera
Tuesday 28 July 2015 18:58 Comments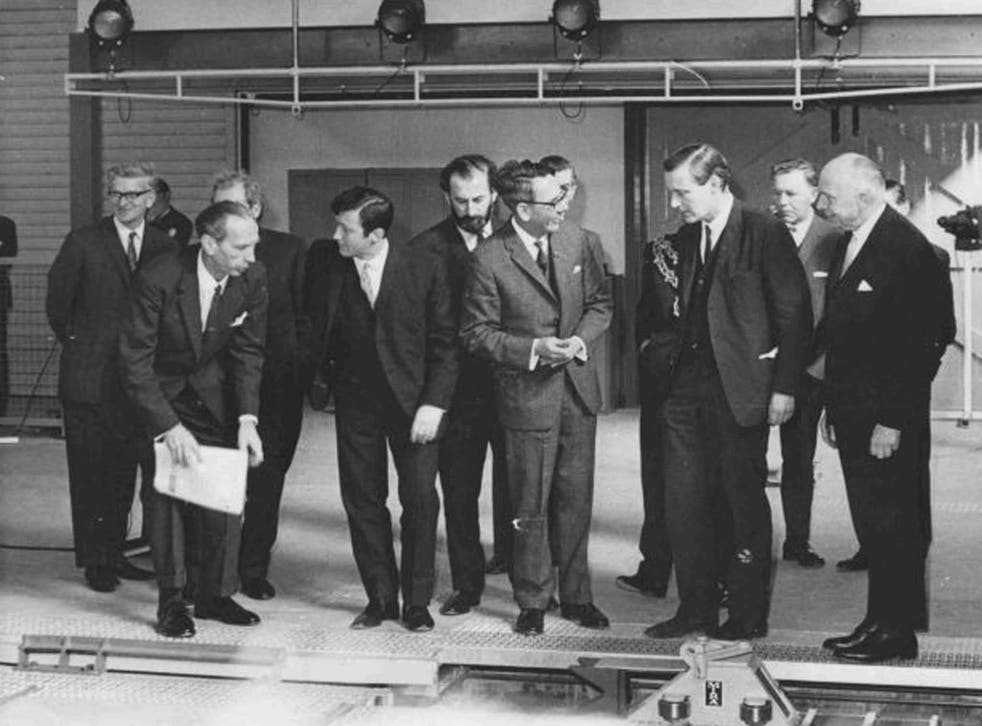 The engineer Robert Macmillan was Director of the Motor Industry Research Association when a new Britain was being forged in Harold Wilson's "white heat" of scientific revolution, After eight years as Professor of Mechanical Engineering at Swansea University, still only 43, he was appointed at a time when the car industry was seen as a key part of Britain's industrial future. He commissioned the installation, on an industrial scale, of a remarkable but little-exploited British invention, the linear motor, used for testing how vehicles would perform when subjected to impact.
In the 1970s, faced with reduced government support for research associations, Macmillan transformed MIRA into a successful commercial research organisation. After MIRA he moved to Cranfield Institute of Technology and wrote The Dynamics of Vehicle Collisions, programming a Hewlett Packard scientific desktop computer to calculate the forces involved.
Robert Hugh Macmillan was born in India in 1921, where his father had been born, the family returning to Britain in 1928. After Felsted School in Essex he went to Emmanuel College, Cambridge to read Mechanical Sciences. The course was shortened to two years, and on graduating in 1941 he joined the RAF, at the Gunnery Research Unit at RAF Exeter and being flown around in tail turrets test-firing gyro sighting systems. After the War he rejoined Cambridge as a lecturer and in 1950-51 spent a year at MIT as a Fulbright Fellow.
In 1956 he moved to Swansea University as Professor of Mechanical Engineering. He had already published two books on control systems and automation, and now produced Non Linear Control Systems Analysis.
After eight years at Swansea he became Director of MIRA. In the 1960s, the motor car industry was a key part of Harold Wilson's vision of the future as he had outlined it in his famous speech to the Labour Party conference in 1963, referring to the new Britain as being forged in the white heat of technology.
MIRA provided research and test facilities and was funded by government and motor industry organisations. Macmillan commissioned the construction of a linear motor for accelerating a vehicle quickly to a precise velocity to test how it would perform in a collision. The completed facility was opened by the Minister of Technology, Tony Benn, in April 1968. It was used for more than 25 years before being passed to the Science Museum in the 1990s.
Following a government decision in the early 1970s that research organisations should be more market-driven, MIRA was faced with the withdrawal of government support and the replacement of its grant from the Society of Motor Manufacturers and Traders by subscriptions from individual members; Macmillan appointed an industrial liaison manager to help MIRA develop commercially. The changes were compounded by inflation and Macmillan faced difficult negotiations with the unions over pay and conditions, but MIRA became a successful commercial research organisation.
After 13 years at MIRA, Macmillan joined Cranfield University as Professor of Automotive Engineering, retiring in 1982. During this period he wrote a series of computer programs for an early Hewlett Packard computer about the forces involved in vehicle collisions and produced a definitive book on the subject. He later said that this was the publication of which he was most proud. He also published a book on Dynamic Symmetry with his former mathematics master at Felsted, EH Lockwood.
Macmillan was a regular contributor to the Mathematical Gazette. His first item was a Note in 1939, when he was 18, and 15 more articles appeared between 1942 and 2000. Another was part-written but its completion was delayed by the failing health of his wife, Anna, whom he married in 1950 and looked after in her last decade, and was never finished.
He was also a keen philatelist with a particular interest in 19th century stamps from The Netherlands, Anna coincidentally being Dutch. A regular exhibitor and medal-winner at Royal Philatelic Society exhibitions, in 1996 he published a set of a dozen illustrated articles about stamps used in The Netherlands between 1852 and 1939.
Robert Hugh Macmillan, engineer: born Mussoorie, India 27 June 1921; married Anna Christina Roding (died 2012; three children); died Abergavenny 10 May 2015.
Register for free to continue reading
Registration is a free and easy way to support our truly independent journalism
By registering, you will also enjoy limited access to Premium articles, exclusive newsletters, commenting, and virtual events with our leading journalists
Already have an account? sign in
Join our new commenting forum
Join thought-provoking conversations, follow other Independent readers and see their replies