Robin Williams dead: Fox news anchor Shepard Smith apologises for calling actor 'a coward' after apparent suicide
The actor had been battling with severe depression and had checked out of an addiction rehabilitation centre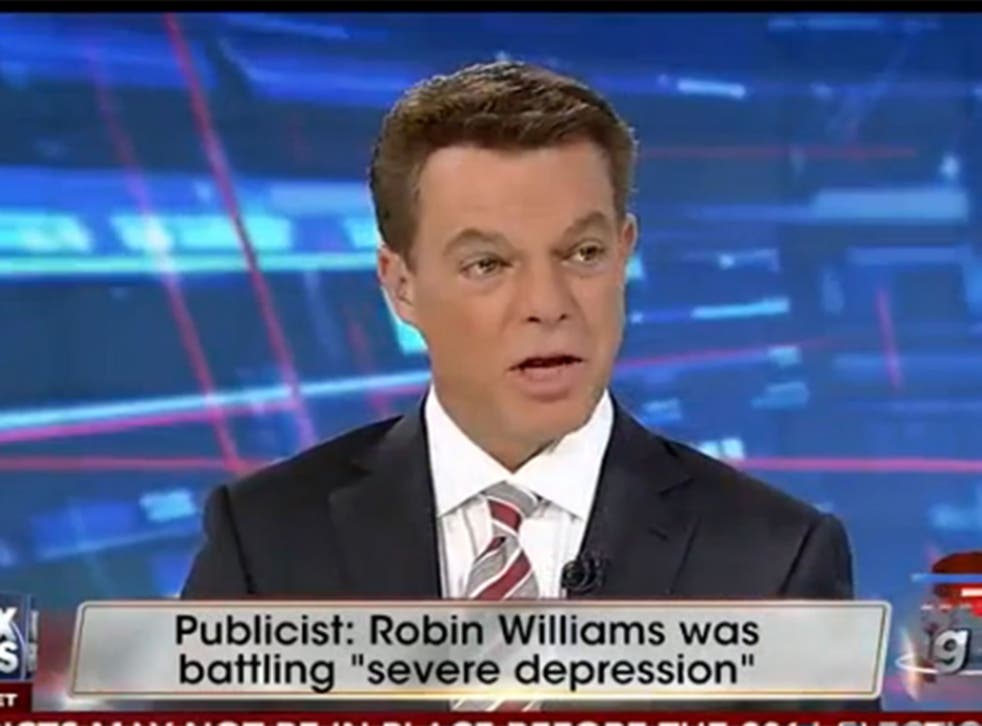 A Fox news anchor branded Robin Williams "a coward" just hours after he was found dead in his California home in an apparent suicide.
Discussing the actor's legacy, Fox News host Shepard Smith described his death as "cowardly", citing a quote from Williams in which the actor described his children as an inspiration.
"One of the children he so loved, one of the children grieving tonight because their father killed himself in a fit of depression," Smith said.
"You could love three little things so much, watch them grow, they're in their mid-20s, and they're inspiring you, and exciting you, and they fill you up with the kind of joy you could never have known.
"And yet, something inside you is so horrible or you're such a coward or whatever the reason that you decide that you have to end it. Robin Williams, at 63, did that today."
His comments sparked a strong reaction on social media with some viewers accusing him of being insensitive and lacking sympathy towards the actor who had been battling with depression.
Smith later issued an apology for his poor choice of words, adding that he did not mean to call him a "coward" and used the word "innocently" in the hour-long TV special dedicated to his career.
Williams, 63, had recently checked into the Hazelden Addiction Treatment Centre to "find tune and focus" his continued battle to maintain sobriety.
"The last thing I would ever suggest about a man I know nothing about personally, is that he's a coward," Smith told TVNewser. "That goes against everything I am. If those words, I used so innocently, offended his family, from the bottom of my heart, I could not be more sorry."
Join our new commenting forum
Join thought-provoking conversations, follow other Independent readers and see their replies