Roger Moore denies racist James Bond comments about Idris Elba
The former Bond star says that his words were 'lost in translation'
Neela Debnath
Monday 30 March 2015 08:37 Comments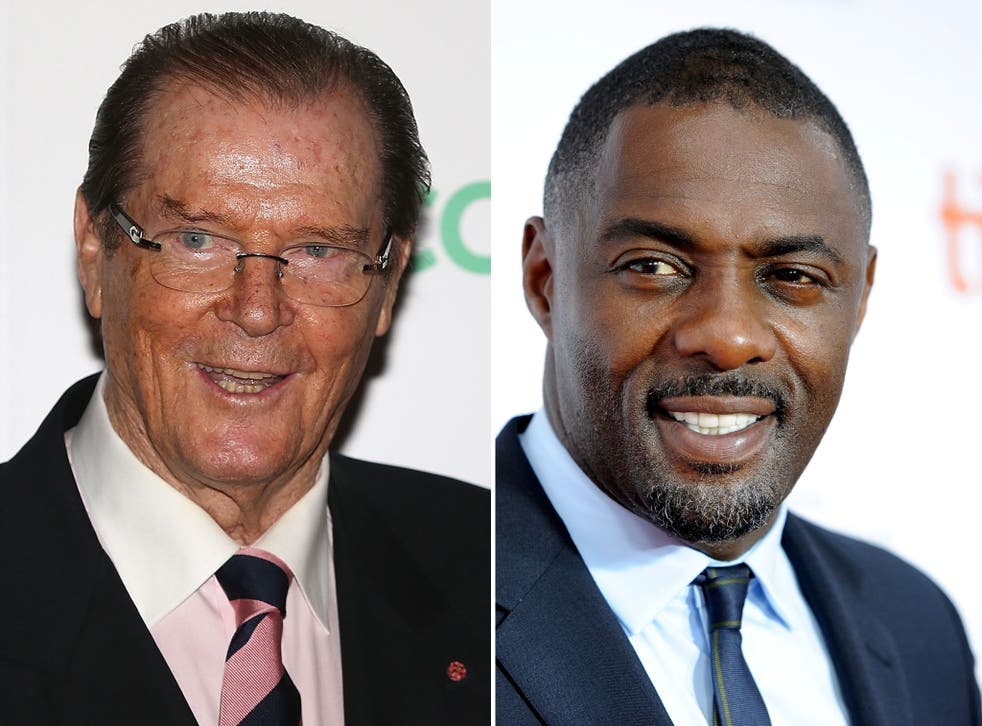 Veteran James Bond star Sir Roger Moore has denied that he made racist remarks directed at actor Idris Elba about taking on the role of the famous spy.
In an interview with the French magazine Paris Match, he was quoted as saying, "A few years ago, I said that Cuba Gooding Jnr would make an excellent Bond, but it was a joke!"
He continued, "Although James may have been played by a Scot, a Welshman and an Irishman, I think he should be "English-English," adding, "Nevertheless, it's an interesting idea, but unrealistic."
The comments have sparked outrage on social media with users taking to Twitter to condemn the 87-year-old actor, with both "Roger Moore" and "Idris Elba" trending on the site yesterday.
Boxer Lennox Lewis wrote, "Christian Bale can play a REAL Pharoahe, but @idriselba can't play a FICTIONAL James Bond?".
While Garry McConnachie posted, "Dear oh dear Roger Moore. Veiled racism now a reason for an actor to be incapable of playing Bond? Idris Elba not 'English-English' enough?"
However Moore has rejected the claims by posting on Twitter, "An interview I gave to Paris Match implies I said something racist about Idris Elba. That is simply untrue. #Lost in translation."
Several famous names have also come to the defence of Moore, including Piers Morgan, Belle de Jour blogger Dr Brooke Magnanti and comedian Sanjeev Bhaskar.
TV presenter Morgan wrote, "Love @sirrogermoore he's not a racist. He's wrong though @idriselba would make a brilliant James Bond."
"Been reading about this @sirrogermoore is a racist crap. Utter garbage," Bhaskar tweeted.
Since Moore responded to the interview on Twitter, Lennox posted, "I heard #RogerMoore was misquoted. I hope so because I think @idriselba would make a great 007. What do u think?"
Hackney-born Elba has been tipped to be the next incarnation of Ian Fleming "shaken but stirred" spy. The rumours have been circulating for some time now.
Back in December last year the 42-year-old actor posted a selfie on Twitter with the words, "007 is supposed to be handsome? Glad you think I've got a shot!" to his 1.39million followers.
But The Wire and Luther star has so far remained silent on Moore's remarks.
Bond on screen through the years

Show all 8
The first teaser trailer for the forthcoming James Bond film SPECTRE was released. The new instalment in the British spy franchise stars Daniel Craig as Bond.
Register for free to continue reading
Registration is a free and easy way to support our truly independent journalism
By registering, you will also enjoy limited access to Premium articles, exclusive newsletters, commenting, and virtual events with our leading journalists
Already have an account? sign in
Join our new commenting forum
Join thought-provoking conversations, follow other Independent readers and see their replies