'Russell Brand will make you all homeless', says former Sex Pistols frontman John Lydon
Talking politics, the former Sex Pistol also called Ukip "morons" and called on the working classes to read as much as they can, while also dismissing Russell Brand's 'revolution'
Natasha Culzac
Friday 17 October 2014 16:46 Comments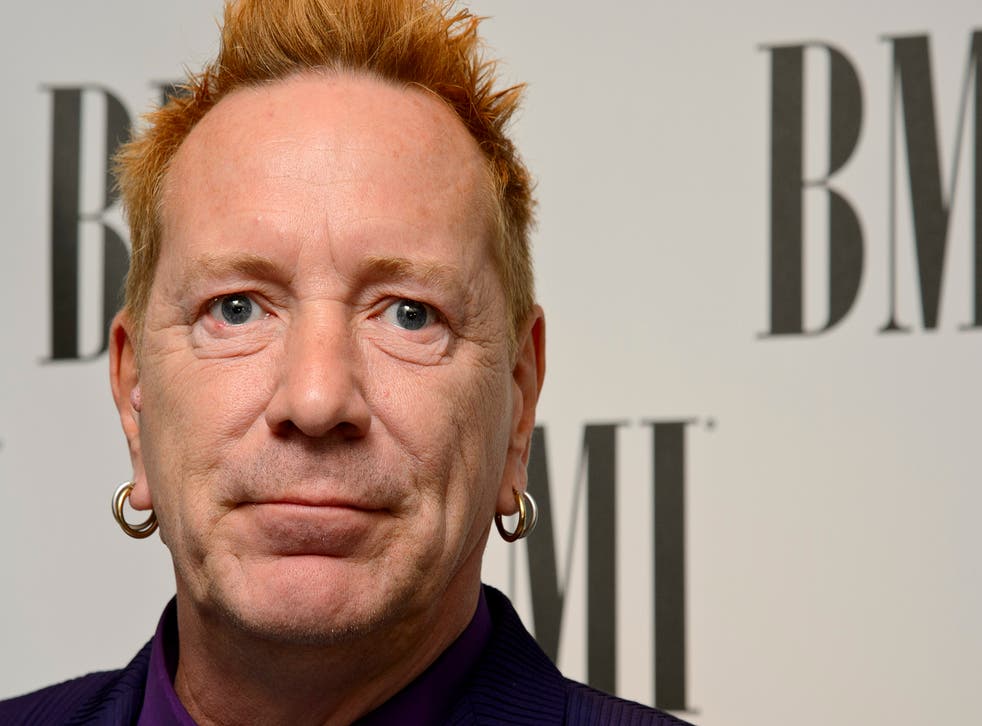 John Lydon seriously doesn't agree with self-styled revolutionary Russell Brand when it comes to political engagement.
The Sex Pistol, who earlier this week called the Essex-born comedian a "bum hole" for refusing to vote, has taken his denunciation of Brand even further by saying: "It's the most idiotic thing I've ever heard."
Speaking to Polly Toynbee in an interview for the Guardian, he added: "The likes of Russell Brand coming along and saying something so damn ignorant is absolutely spoon-feeding it to them.
"Your individuality, your sense of right. You must not forget 100 years ago, who could vote here? And to have that so easily, so flippantly, ignored, in that lazy arse 'I take drugs and tell not funny jokes' way" - though it must be noted that Brand has been clean for over a decade.
"You have to vote, you have to make a change," he says. "You're given lousy options, yes, but that's better than nothing at all."
Russell Brand's Most Controversial Quips

Show all 19
Lydon, who once sang, 'I am an anarchist' as an enraged 20-year-old, said he thinks anarchy "was a mind game for the middle classes, really… impractical" and added that a revolution, as proposed by Brand, would result in indolence and laziness.
"What he's preaching there is a lifestyle of cardboard boxes down by the river. He'll make you all homeless," he said. Adding: "He's preaching all this from the mansion. Lovely innit."
Lydon is currently riding the wave of the promotion circuit as his book Anger is an Energy: My Life Uncensored gets its release.
In true Johnny Rotten style, he grimaces and vocalises in no uncertain terms exactly how he feels and definitely does not mince his words.
He looked noticeably riled by the notion of young people failing to go out and vote and said it is "not very smart at all" and that "you're just demanding that you be ignored".
"Tony Blair and Margaret Thatcher – they did not break down the class system and make this country all equal. Quite the opposite. They just put it all under cover."
He also said that he had never voted Conservative and never would, showing equal disdain at the emergence of Ukip, whom he called "morons".
Taking the lead from Toynbee, he said that yes, older working class men feel disenfranchised but that groups like Ukip "will manipulate them".
His advice to the working class? Read as much as you can and "find out who's using you".
The Independent has contacted both Russell Brand and Ukip for comment.
Register for free to continue reading
Registration is a free and easy way to support our truly independent journalism
By registering, you will also enjoy limited access to Premium articles, exclusive newsletters, commenting, and virtual events with our leading journalists
Already have an account? sign in
Join our new commenting forum
Join thought-provoking conversations, follow other Independent readers and see their replies