Sarah Harding claims injury after fight with boyfriend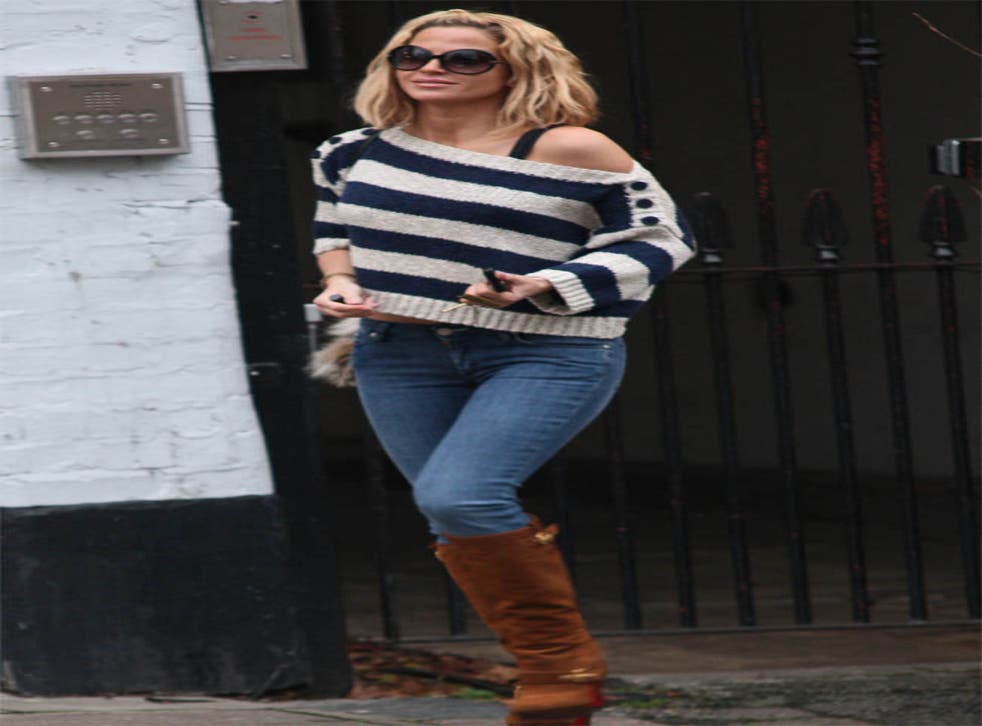 Sarah Harding has claimed she was injured in a holiday bust-up with her new boyfriend.
The Girls Aloud singer made a formal complaint to police in Innsbruck, Austria after she and her latest lover, known only as Theo, had a huge fight at the four star hotel Schloss Matzen on New Year's Eve, which resulted in Sarah being brought to hospital where she had to have a bandage put on her arm.

A guest at the hotel told The Sun: "There was banging and screaming and a few guests came out into the corridor.

"It sounded like a terrible fight. By the early hours people had had enough and someone called the police.

"It was obviously a very serious tiff indeed. There was a lot of screaming and shouting."

A source at the hospital where Sarah - who spent time in rehab last year for alcohol and depression issues - was treated said her lips were "swollen" and she had "puffy eyes".

The source added: "Sarah was taken to hospital because she was hysterical after the row. She was crying and screaming and clearly in a lot of distress."

Sarah is believed to have cut short her week long break by three days to fly home to Britain, arriving at her Buckinghamshire mansion last night, while Theo remains in Austria.

Speaking on her arrival at the house, she said: "I've had a week from f***ing hell."

Sarah and fiance DJ Tom Crane called off their engagement in September and finalised their split in November with the singer spotted with Theo not long after.

A pal who has warned her to "be careful" with Theo said: "She has been through a lot and met Theo when she was getting her life back on track after rehab. But it's difficult telling Sarah what to do."
Bang Showbiz
Join our new commenting forum
Join thought-provoking conversations, follow other Independent readers and see their replies