Tory schools minister Nick Gibb comes out as gay and announces marriage to secret partner after 29 years together
Mr Gibb said that marriage was 'a practical step' and that the couple had not wanted a wedding until marriage was legal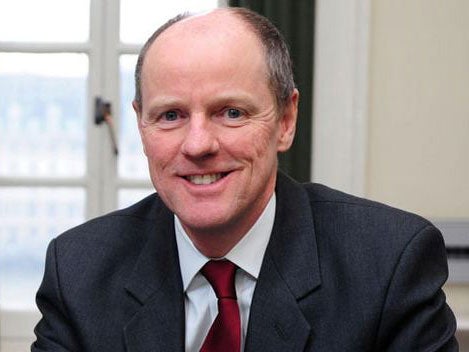 Nick Gibb, the Conservative schools minister, is to marry his partner in November after telling his family he is gay.
In an interview with The Times, Mr Gibb said that he had been in a relationship with his partner, Michael Simmonds, for 29 years but had only recently revealed it after the couple decided to get married.
Mr Gibb told The Times that "we met in a different era so you are in a way locked into that and we were comfortable with it".
"I think my mother was initially shocked – that's an age thing – but then very supportive and what she wants is for me to be happy," he added.
Mr Gibb who took a job as a handyman in a hotel after leaving school admitted that he and Mr Simmonds had spent every Christmas apart since they had been together.
In pictures: UK's first gay weddings
Show all 16
Marriage was "a practical step," for the couple and Mr Gibb said that he could not remember who had proposed to the other, although he clarified that the proposal "wasn't down on one knee".
He added that they had decided against a civil partnership, as "we felt there should be the same approach for us and other couples" and that "we felt strongly we would wait until marriag ebecame legal".
"If one of us was ill and had to go to hospital it would be awful if we couldn't be there for each other," he told The Times.
Mr Gibb, who has been an MP since 1997, was schools minister in the coalition government in 2010-12 when he was sacked from the post.
He was reinstated by David Cameron this year and has previously praised the Prime Minister for its attitude towards gay marriage, calling for the Church of England to do the same.
Join our commenting forum
Join thought-provoking conversations, follow other Independent readers and see their replies