Shane MacGowan in hospital: Pogues frontman fractures pelvis after 'complicated dance move'
MacGowan's partner tweeted to let fans know he was 'cranky, but recovering'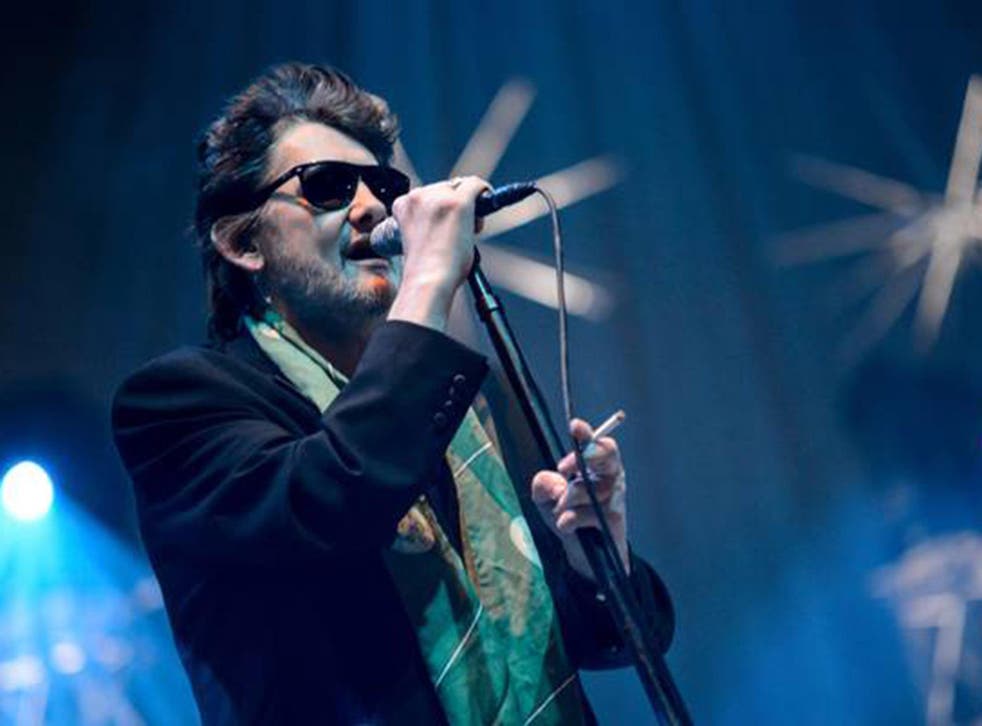 Pogues frontman Shane MacGowan is recovering in hospital after fracturing his pelvis last week.
His management confirmed the injury to The Independent, and said he was having physio and was "in good spirits".
MacGowan's partner Victoria Mary Clarke also tweeted to let fans know he was "cranky, but recovering", joking that the injury was the result of a "complicated dance move".
She wrote on Facebook: "So many lovely messages for Shane… He is really moved and is feeling a whole lot better already, thanks to everyone thinking about him!"
MacGowan made a recent cameo appearance at a Libertines gig at the 3 Arena in Dublin, Ireland on 9 July, where he declared his support for the band.
Pete Doherty joked earlier on that he wasn't sure if the fellow musician was enjoying the show.
"I was so thrilled to hear earlier in the day that Shane MacGowan was coming down to watch us, but I just looked over at him and he seems to have fallen asleep," he said.
Register for free to continue reading
Registration is a free and easy way to support our truly independent journalism
By registering, you will also enjoy limited access to Premium articles, exclusive newsletters, commenting, and virtual events with our leading journalists
Already have an account? sign in
Register for free to continue reading
Registration is a free and easy way to support our truly independent journalism
By registering, you will also enjoy limited access to Premium articles, exclusive newsletters, commenting, and virtual events with our leading journalists
Already have an account? sign in
Join our new commenting forum
Join thought-provoking conversations, follow other Independent readers and see their replies