Stephen Fry hits back at accusations of Islamophobia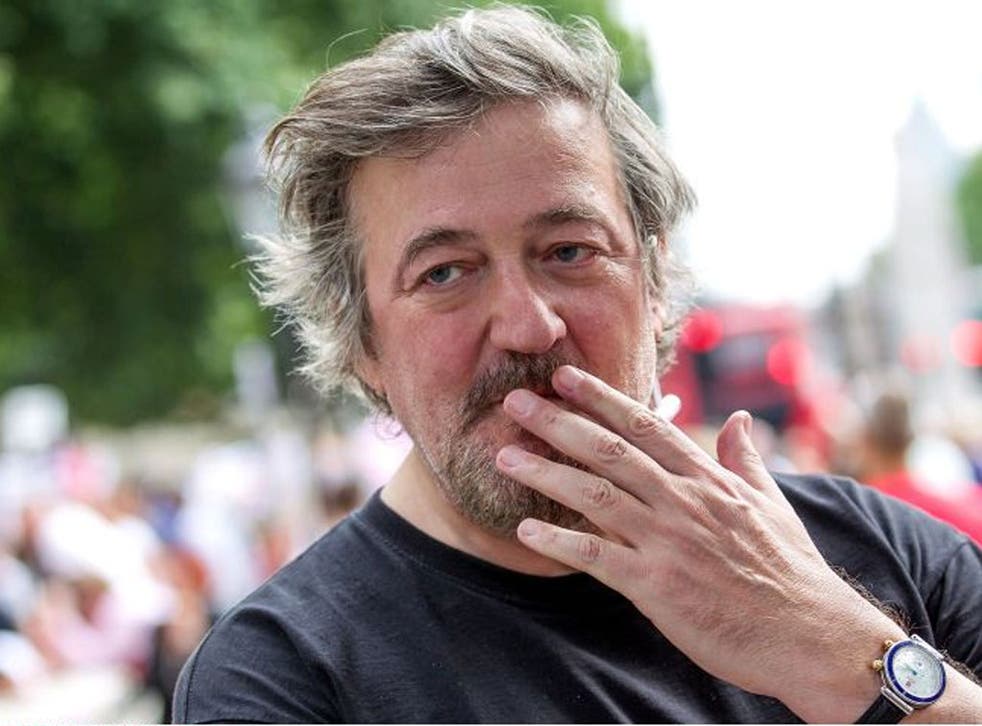 Stephen Fry has spoken of his frustration at being labelled an "Islamophobe" for criticising the violent acts committed by some Islamists.
In a strongly worded blog post, the actor and comedian lamented that the "squeezed liberal finds himself in the position that he cannot criticise Islamofascism because it's somehow 'racist'".
He continued: "It is a topsy-turvy smothering of debate and an Orwellian denial of free speech to declare that speaking out against violence will cause violence."
Fry decided to write the piece after attracting criticism for giving his support for the prominent atheist and evolutionary biologist Professor Richard Dawkins, a noted critic of Islam.
In on online exchange last week, Fry said Prof Dawkins was justified in singling out Islam for more criticism than other religions, tweeting: "Wonder why. Oh, have a look around the world and see them slaughtering each other, let alone others. So charming to women too …"
Clarifying his views in a blog post titled "Am I an Islamophobe?", Fry wrote: "Do I hate Muslims? Absolutely not. Any more than I hate Christians. Or Jews, or Hindus, or anyone on account of their beliefs, or lack of them. I am simply not interested in laying into one religion or another. To me they are all as untrue as the next, which is the point and the only point of being an atheist."
Fry, 56, continued: "I am afraid of anyone who hates me and everything I stand for and wants me and the civilisation I grew up in destroyed."
However, he added: "Do I believe that all Muslims want to see my civilisation destroyed? That they are all bombers in the making? Of course I don't."
Fry also expressed his frustration at having to go through "this absurd liberal court of inquisition" of defending himself against the charge of Islamophobia, saying: "[It] really grinds my gears."
Join our new commenting forum
Join thought-provoking conversations, follow other Independent readers and see their replies