This is how much a night out with George Clooney costs
Women the world over are falling over themselves for an evening in the silver-tongued actor's scintillating company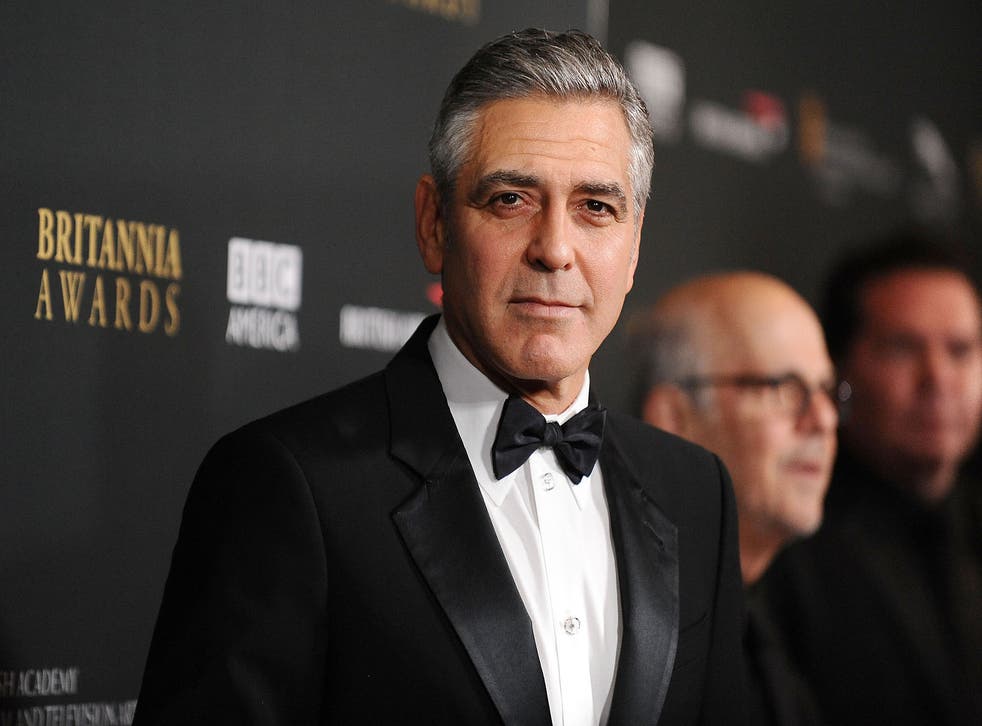 Some might argue that a fleeting moment in George Clooney's scintillating company would be worth every penny.
But a night out with the silver-tongued star is currently going for upwards of $540,000 (approximately £325,000).
The exclusive competition, run by website Omaze.com, is offering its lucky winner and a friend a hotel break in New York, a walk on the red carpet with Clooney, Matt Damon and Cate Blanchett at the Monuments Men premiere, and a chance to spend time with the actor backstage at David Letterman's chatshow after his live interview.
Entries to the competition, which is open until 30 January, cost $10 a head, and so many have signed up that the event has already raised upwards of $540,000.
Of course, this isn't a money-making celebrity swindle, but a successful fundraising initiative on behalf of the Satellite Sentinel Project.
The project aims to detect and effectively deter human rights crimes in Sudan by monitoring the war-torn country's borders and keeping tabs on potential hot spots.
Clooney himself has long campaigned to highlight the humanitarian crisis in Sudan.
In August 2013, he revealed to The Guardian that he used most of the money he made from appearing in Nespresso adverts to fund a satellite to monitor the movements of Sudanese President Omar al-Bashir.
"I want the war criminal to have the same amount of attention that I get," Clooney said of Bashir's complaints that the actor was spying on him. "I think that's fair."
Omar al-Bashir was charged by the International Criminal Court with war crimes in connection with armed conflicts between the independent state of South Sudan and Sudan.
As many as 400,000 people are thought to have been killed in the western region of Darfur alone.
"If I'm going to be surrounded by cameras, I'm going to go to places and be around people who can't get a camera there," he told the BBC in 2010.
Together with his father, Clooney was arrested outside the Sudanese Embassy in Washington in 2012 after a protest against al-Bashir boiled over.
Find Out What Clooney's Film Gravity Has Been Nominated For At The Oscars 2014:
Oscars 2014: Best Actor and Actress nominees

Show all 20
Register for free to continue reading
Registration is a free and easy way to support our truly independent journalism
By registering, you will also enjoy limited access to Premium articles, exclusive newsletters, commenting, and virtual events with our leading journalists
Already have an account? sign in
Register for free to continue reading
Registration is a free and easy way to support our truly independent journalism
By registering, you will also enjoy limited access to Premium articles, exclusive newsletters, commenting, and virtual events with our leading journalists
Already have an account? sign in
Join our new commenting forum
Join thought-provoking conversations, follow other Independent readers and see their replies