Rob Ford writes humiliating apology after false claim reporter took photos of his children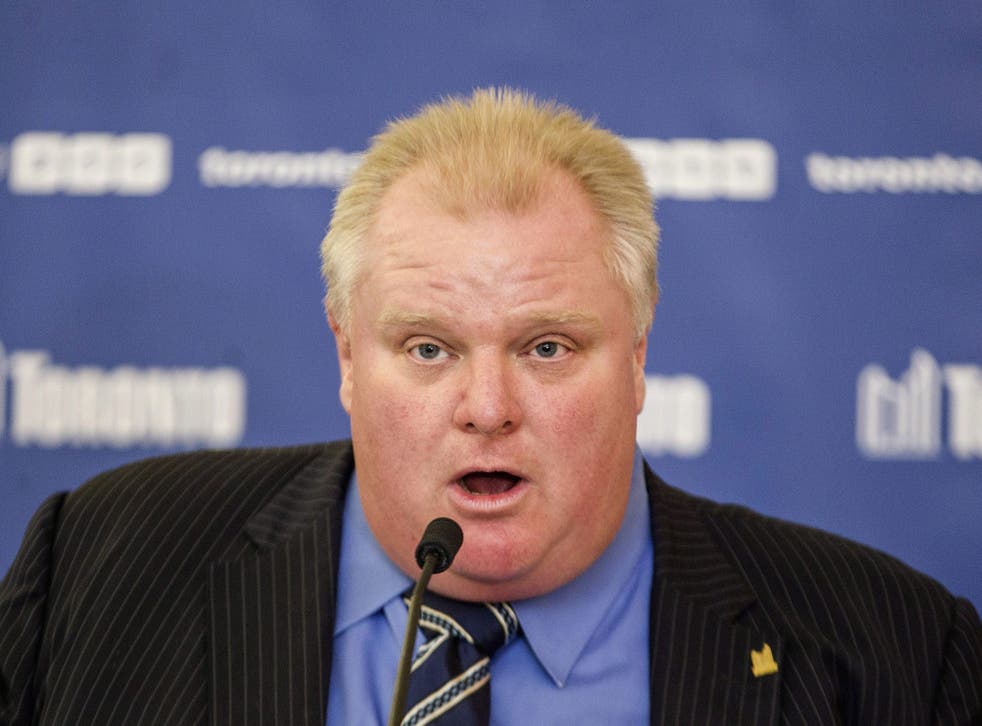 Toronto Mayor Rob Ford has apologised after he claimed a Canadian reporter was "lurking" around his house, climbing his fences and taking photos of his children.
Mr Ford has retracted all of his remarks, which were made during a TV interview, in an open later to Toronto Star reporter Daniel Dale.
"Further to my public apology to Daniel Dale yesterday I want to be as clear as possible with respect to the extent to the apology and ensure it addresses Mr Dale's concerns about comments aired during my interview with Conrad Black on Zoomer Media. In my interview I recounted that I caught [Dale] 'on the bricks, over the fence, taking pictures' and that he 'dropped his phone, dropped his camera and everything.' Also, I stated 'It was on my property, on the fence. And that he had cinderblocks he had to step on to get over the fence. And he started taking pictures'," Mr Ford wrote.
"This recollection of the accident is inaccurate in that I never saw Mr Dale standing on bricks or cinderblocks, never saw Mr Dale looking over my fence and never saw Mr Dale taking any pictures. There is no basis for saying as I did on December 17 and in the past that Mr Dale was 'lurking' or 'leering' near or over my fence or behaving surreptitiously and I should not have said that," he continued.
Mr Ford went on to explain he was recounting a story initially told to him by a neighbour during the interview with Zoomer Media.
"Finally, there was absolutely no basis for the statement I made about Mr Dale taking pictures of children, or for any insinuations I made. I should not have said what I did and I wholly retract my statements and apologize to Mr Dale without reservation for what I said," he wrote.
Mr Dale has now dropped a defamation lawsuit against the Toronto Mayor. "I won't be taking legal action against the mayor, and I'm looking forward to getting back to work," he tweeted shortly after the letter was published.
"We sincerely regret the part Zoomer Media played in broadcasting the offending words spoken by Mr. Ford, and apologize for that. We can confirm that those words will never again be broadcast on any of our television outlets or websites," a spokesperson for Zoomer Media said.
It is not the first time Mr Ford has landed himself in controversy. He recently caused a national outcry after the Toronto Star revealed a video in which the Mayor took crack cocaine and made offensive comments.
"There have been times when I've been in a drunken stupor. And that's why I want to see this tape. I want everyone in the city to see this tape. I'd like to see this tape. I don't even recall there being a tape, or this video. So I want to see the state that I was in…all I can do now is apologise and move on," Mr Ford said in November.
Join our new commenting forum
Join thought-provoking conversations, follow other Independent readers and see their replies