Trending: Behold Kim – the royalty of the players' box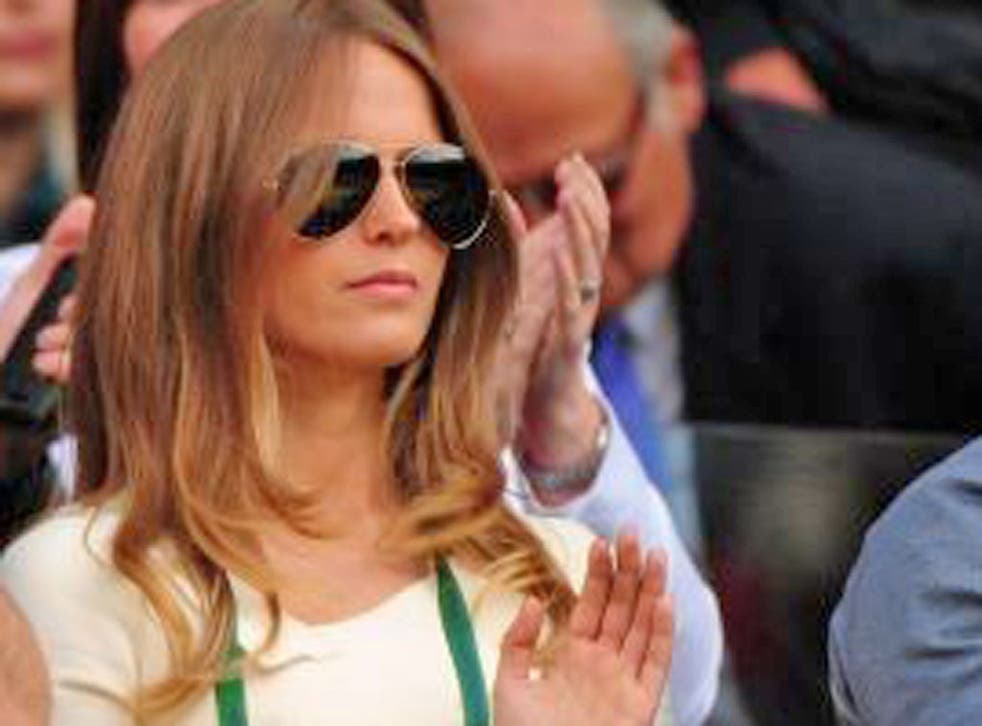 In a Centre Court boasting Victoria and David Beckham, the Prime Minister, and, um, Sir Cliff Richard, there was one person detracting stares from the Middletons on Sunday – Kim Sears, Andy Murray's girlfriend of five years.
The English literature graduate from the University of Sussex has received plaudits for her sharp dressing and glossy blow dry, drawing comparisons with the Duchess of Cambridge herself.
Sears tends to eschew the spotlight, but differs from other glamorous-but-mute tennis girlfriends by having a Twitter account in the voice of her beloved border terrier, Maggie May. She also paints pet portraits and has a website, Brushes and Paws. While Posh pouted and posed her way through the nail-biter, Sears smiled, cheered, and, most importantly, wept at Murray's defeat. The tabloid obsession starts here.
Register for free to continue reading
Registration is a free and easy way to support our truly independent journalism
By registering, you will also enjoy limited access to Premium articles, exclusive newsletters, commenting, and virtual events with our leading journalists
Already have an account? sign in
Register for free to continue reading
Registration is a free and easy way to support our truly independent journalism
By registering, you will also enjoy limited access to Premium articles, exclusive newsletters, commenting, and virtual events with our leading journalists
Already have an account? sign in
Join our new commenting forum
Join thought-provoking conversations, follow other Independent readers and see their replies