Valerie Trierweiler: Five Facts About The Former French First Lady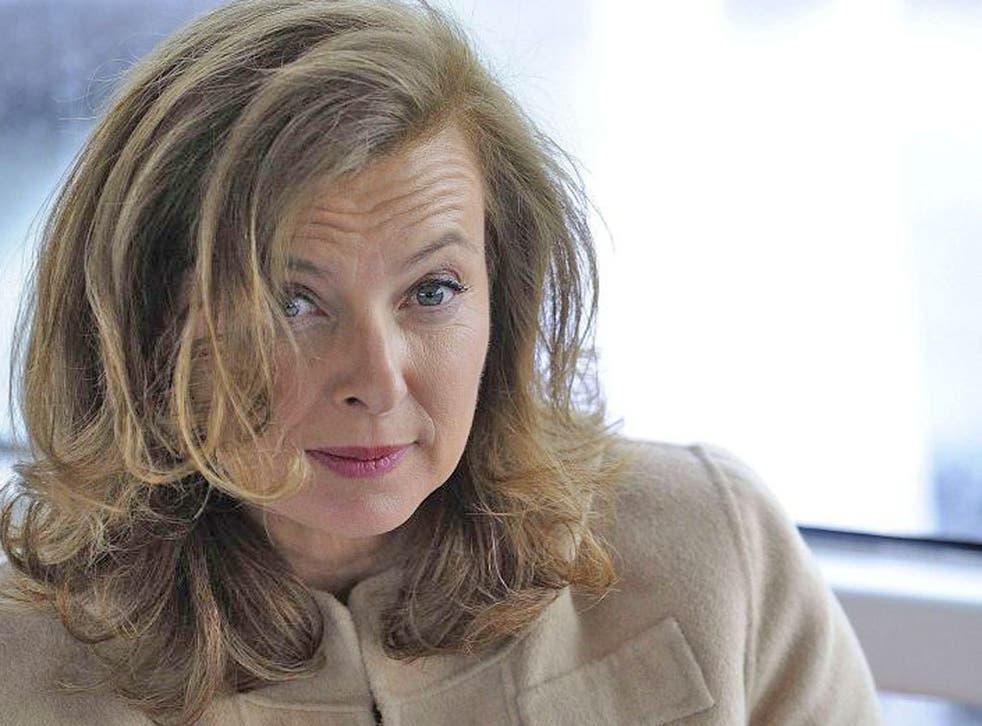 By now, you're probably aware that Valérie Trierweiler was the unmarried 'companion' of French President Francois Hollande for eight years, a state of affairs that came to an end following allegations in Closer magazine that her partner had been having an affair with French actress Julie Gayet.
She was admitted to hospital stricken with shock and lumbered with depression earlier this week, and prescribed a "ten day rest cure" by doctors as Hollande decided her fate.
"She needs to recover after the shock she received," her office said. "She needs quiet."
"She knows that a clarification (of her status) is needed," journalist Frédéric Gerschel of Le Parisien, who spoke to Ms Trierweiler, 48, on Sunday afternoon, told RTL radio. "She knows that, if she is no longer First Lady, she cannot continue to have an office (in the Elysée Palace) and make use of state funds.
"She knows that transparency is needed."
But what do we know about Trierweiler? Here are five vital facts about France's former "Première Dame".
1. She is of humble origins
Far from the grandeur of the Elysée Palace, Trierweiler's upbringing was far more regular. Her mother was a cashier, and her father disabled after stepping on a landmine aged 13. Born Valerie Massoneau, she's the fifth of six children. She has been married twice and has three children from her second marriage to journalist Denis Trierweiler.
2. She actually met Hollande two decades ago
Although they started their relationship in 2005, Trierweiler and Hollande actually met in 1988. At the time, Trierweiler was still married while politician Hollande was living with former French Presidential candidate Segolene Royal.
3. She would have loved to cover her own story
Because there's nothing like a Presidential scandal when you're a hot shot political journalist. Trierweiler's career in publishing spanned two decades, during which she wrote for French magazine Paris Match and worked for cable network Direct8.
4. She's the first French woman to work while serving as the "Première Dame"
Though no longer reporting on the political issues of the day, Trierweiler continued her career at Paris Match as an arts correspondent after Hollande assumed the Presidency. But she hasn't always maintained a solid relationship with the publication.
5. She condemned her own magazine for its sexist coverage of her rise to prominence
Paris Match made her the reluctant cover star at the end of 2012. Her picture ran alongside the headline (translated from French), 'Valerie. Hollande's Charming Asset'. After seeing her cover, she tweeted her outrage, posting: "Bravo Paris Match for its sexism. My thoughts go out to all angry women."
Join our new commenting forum
Join thought-provoking conversations, follow other Independent readers and see their replies