Vanity Fair's editor Graydon Carter has been trolling Donald Trump in the same way for 25 years
And it still seems to get a rise out of the would-be Presidential candidate
Adam Withnall
Wednesday 21 October 2015 15:47 Comments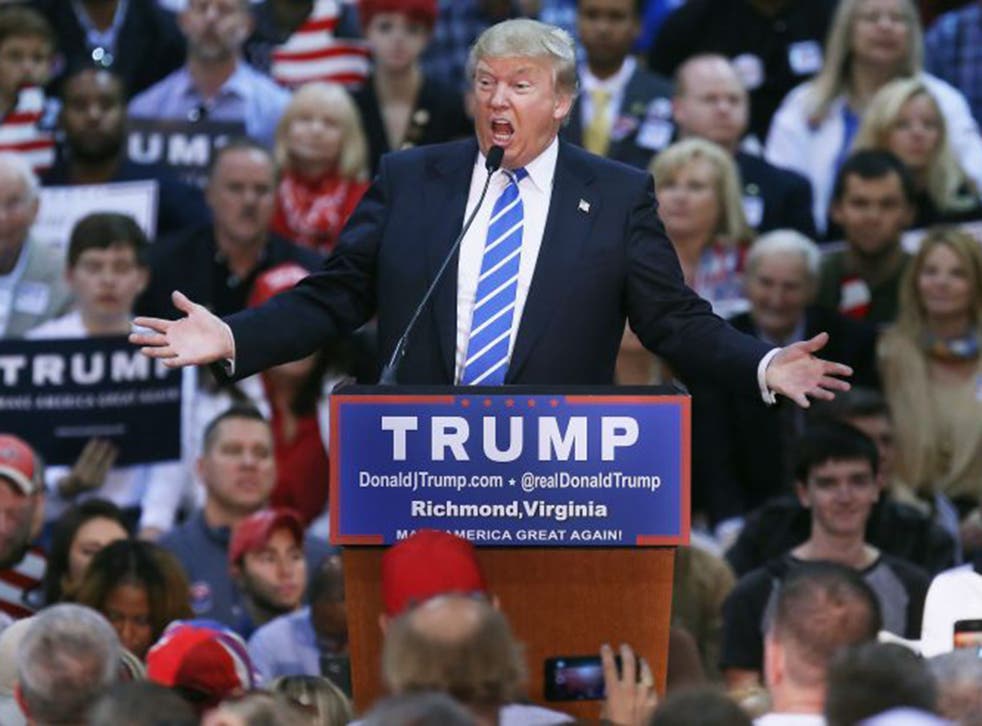 Donald Trump has endured a gruelling campaign since he declared his intention to run for the Repulican presidential candidacy almost five months ago.
Yet despite his many critics and the long road still to come if he is to stand any chance of getting to the White House, the controversial billionaire appears to have a surprisingly thin skin.
That's according to a remarkable revelation from editor Graydon Carter in his letter for November's edition of Vanity Fair.
In it, he reveals that Mr Trump took a particular dislike to being described as a "short-fingered vulgarian" in a Spy magazine article by Carter more than 25 years ago.
Carter said he began using the unusual description "just to drive [Trump] a little bit crazy".
Donald Trump's most controversial quotes

Show all 14
"To this day, I receive the occasional envelope from Trump," he explains. "There is always a photo of him—generally a tear sheet from a magazine. On all of them he has circled his hand in gold Sharpie in a valiant effort to highlight the length of his fingers.
"I almost feel sorry for the poor fellow because, to me, the fingers still look abnormally stubby.
"The most recent offering arrived earlier this year, before his decision to go after the Republican presidential nomination. Like the other packages, this one included a circled hand and the words, also written in gold Sharpie: 'See, not so short!' I sent the picture back by return mail with a note attached, saying, 'Actually, quite short.' Which I can only assume gave him fits."
Last week Trump came back with his own contribution to the decades-long feud between the two high-profile New York a-listers.
On Friday evening, the businessman tweeted that "rumour has it" Carter "is going to be fired or replaced very soon" as Vanity Fair editor.
Trump last tried to spread such a rumour in 2012, when he tweeted: "Can't wait for Vanity Fair to fold which, under Graydon Carter, will be sooner rather than later."
Register for free to continue reading
Registration is a free and easy way to support our truly independent journalism
By registering, you will also enjoy limited access to Premium articles, exclusive newsletters, commenting, and virtual events with our leading journalists
Already have an account? sign in
Join our new commenting forum
Join thought-provoking conversations, follow other Independent readers and see their replies