Zelda Williams gives first interview since her father Robin Williams' suicide
The actress hopes to carry on her father's legacy through charity
Jamie Campbell
Friday 27 February 2015 13:12 Comments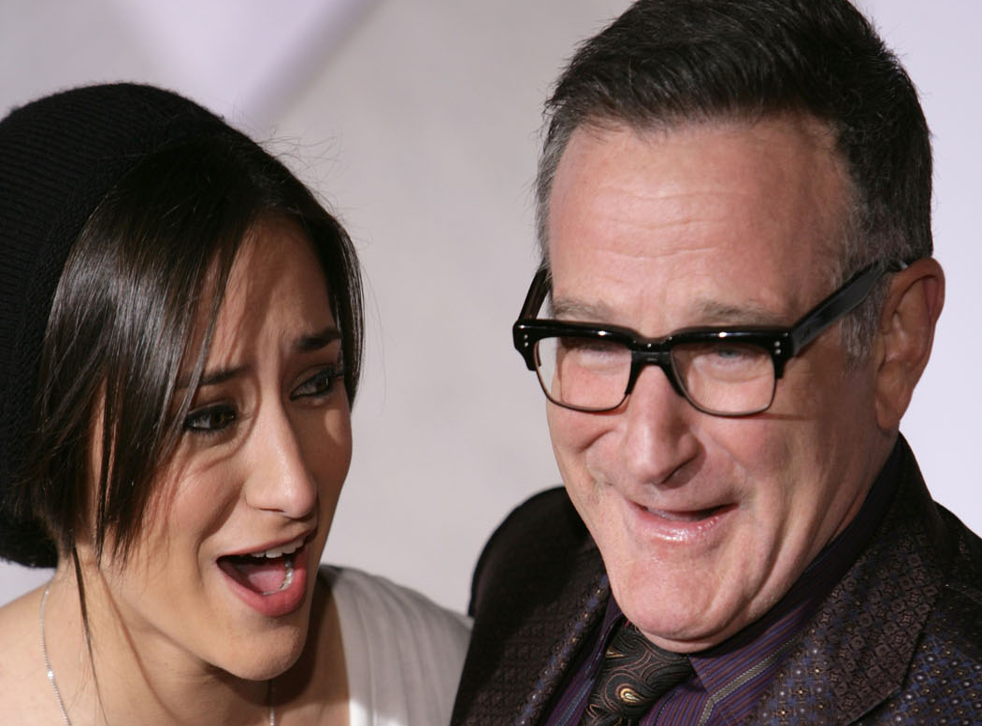 Zelda Williams, the only daughter of actor and comedian Robin Williams, has given her first interview since her father's suicide.
Speaking on NBC's Today show on Thursday, she said that there is "no point" questioning why her father chose to take his own life six months ago, and that she has instead decided to focus on charity in order to help continue her father's legacy.
"It's going to take a lot of work to allow myself to have the sort of fun, happy life that I had, but that's important," she told interviewer Kate Snow.
"He didn't like people feeling that the things that were hard for them they should go through alone and I think that's the big legacy, for me and for him and my brothers (Zak, 31 and Cody, 22).
"He, somehow, had an enormous amount of people in this world that he made feel they were a little less alone."
Zelda, who has followed her father's footsteps into acting, is now focused on working for charitable causes that were close to her father's heart. She told of how she will present a Noble award for the Challenged Athletes Foundation on Friday and will establish the Robin Williams fund.
Robin Williams: A career in pictures

Show all 30
"People are finally starting to approach talking about illnesses that people can't immediately see," she said. Her father had a long history of depression and alcoholism and frequently discussed the issues in interviews of his own.
She further said that she had been touched by the outpouring of love and support from the public.
"They knew a dad that he was proud of them knowing because he was an incredibly kind and incredibly caring man, and he was also private and very calm and very subdued.
"The side of him that people know and love that is attached to their childhood is the characters that he had so much fun being, and that's what's, and I think that's what a lot of people will hold on to."
Williams committed suicide at his home in Paradise Cay, San Francisco Bay on 11 August 2014, aged 63. The comedian and actor was a household name who had starred in classic films such as Mrs. Doubtfire, Good Morning Vietnam and Disney's Aladdin.
Zelda refused to comment on the current court battle over her father's estate, in which his third wife Susan Williams filed papers in the San Francisco Superior Court alleging that personal items were taken without permission from the Tiburon home including jewellery and memorabilia that Williams said the children should have.
The children say that Susan Williams is "adding terrible insult to injury" by trying to rob them of personal items.
Register for free to continue reading
Registration is a free and easy way to support our truly independent journalism
By registering, you will also enjoy limited access to Premium articles, exclusive newsletters, commenting, and virtual events with our leading journalists
Already have an account? sign in
Join our new commenting forum
Join thought-provoking conversations, follow other Independent readers and see their replies