The Independent's journalism is supported by our readers. When you purchase through links on our site, we may earn commission.
Nick Alexander: Fall Out Boy, Damon Albarn, Alice in Chains and more pay tribute to Paris attack victim
The 36-year-old was selling merchandise for the Eagles of Death Metal at the Bataclan concert venue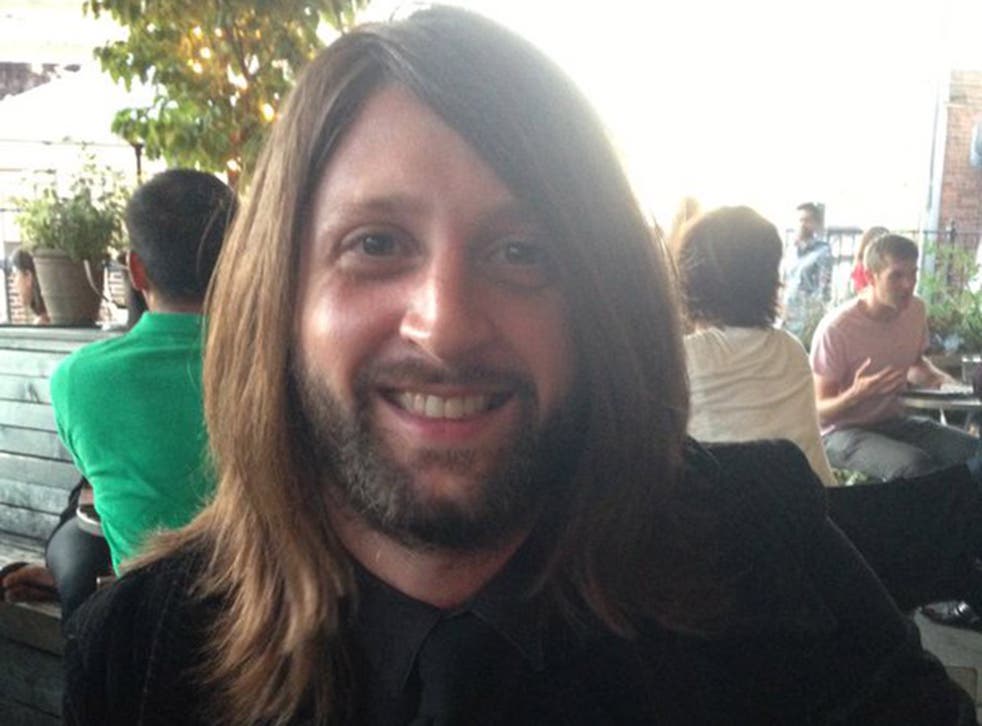 Famous members from the Rock and Roll world have paid tribute to Nick Alexander, a British victim of the terrorist attacks in Paris.
Mr Alexander, 36, is believed to have been selling merchandise at the Eagles of Death Metal concert at the Bataclan concert hall when the attacks happened on Friday night.
At least 89 people are thought to have been killed in the Bataclan after three attackers stormed the venue during the concert and opened fire. Isis have claimed responsibility for these attacks and several others in bars, restaurants and outside the Stade de France.
Mr Alexander's career in the music industry had seen him work with several artists before working with the Eagles of Death Metal.
Ian Birrell wrote in the Mail on Sunday how he had worked with Mr Alexander, who was from Colchester, Essex, on his Africa Express project - which he founded with Damon Albarn.
According to Mr Birrell, Albarn paid tribute to a "lovely guy" and said his death was "immensely sad".
Mr Birrell said: "Nick was a sweet-natured guy, a rock music fan with a ready grin" who had a "relaxed and chatty nature".
The duo, The Black Keys also paid tribute, Patrick Carney told Rolling Stone he spent a lot of time with Nick and said: "He was a really organised, super hard worker, really funny. I remember him always very content with being on tour. It was what seemed to make him the happiest… He was just a sweetheart, that guy."
Dan Auerbach, the other half of the band said they had worked with Mr Alexander "for years".
"He was just a familiar face. He was part of our family basically… He was always there, really nice guy, always with his mod haircut and his big smile… He was just an absolute rock and roll guy. Lived for it."
Mr Alexander worked with other artists as a merchandise manager, including Yusuf Islam, better known by his stage name Cat Stevens. Stevens told on Twitter how Mr Alexander was his tour manager last year and sent "love and condolences to his family."
Joe Trohman, the lead guitarist of American rock band Fall Out Boy, also paid tribute on social media, saying he was "horrified" and that Mr Alexander was a "great guy".
Seattle-based rock group Alice In Chains posted a photo on Facebook of their band and crew, which included Mr Alexander. Alongside the image they said: "Nick was a great guy and a true professional. It was an honour and a pleasure to work with him."
The Smashing Pumpkins posted a social media tribute, saying "May he rest in peace".
Mr Alexander's family released a statement through the Foreign Office which confirmed his death and said: "Nick was not just our brother, son and uncle, he was everyone's best friend – generous, funny and fiercely loyal."
"Nick died doing the job he loved and we take the great comfort in knowing how much he was cherished by his friends around the world. Thank you for your thoughts and respect for our family at this difficult time. Peace and light."
Join our new commenting forum
Join thought-provoking conversations, follow other Independent readers and see their replies