Nick Clegg: Deputy Prime Minister says Ched Evans should not be allowed back to training at Sheffield United
The Deputy Prime Minister joins the increasingly heated debate concerning footballer Ched Evans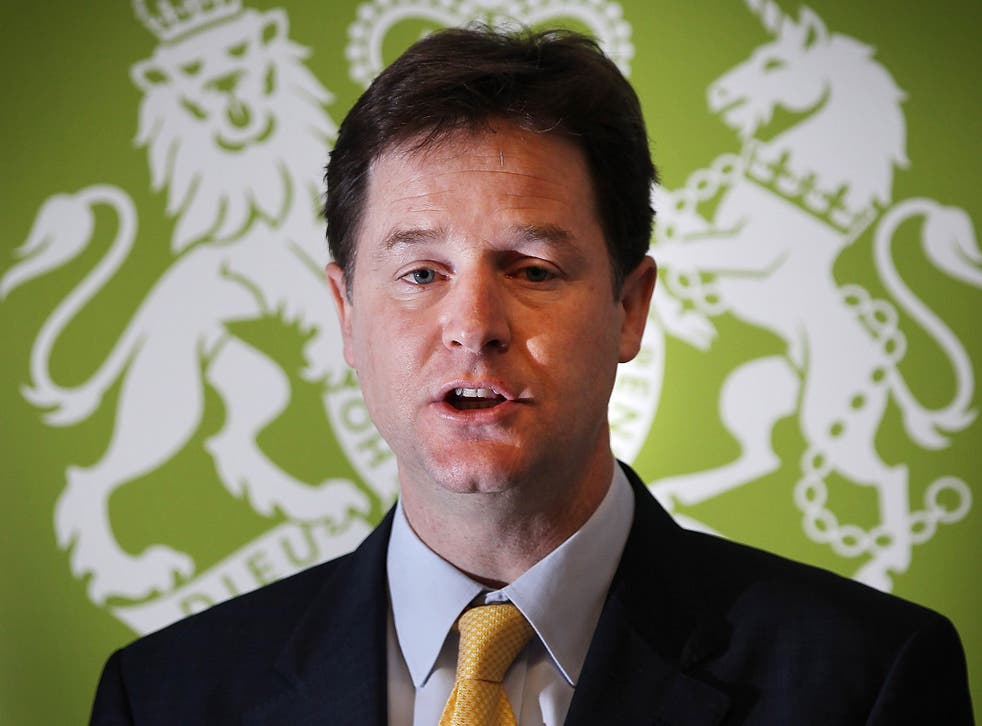 Nick Clegg has said that Ched Evans should not have been allowed to return to train with his former club, Sheffield United.
The Deputy Prime Minister - a Sheffield MP - has joined the debate surrounding the footballer, after three patrons of the club resigned following Evans' new involvement with United.
The convicted rapist was released from prison last month, after serving half of his five-year sentence. He has consistently pledged his innocence, claiming the sex was consensual.
While Clegg wants "to protect the football club's right to take their own decisions", he said personally would not have let the footballer return.
"If it was me, I wouldn't take him on," he said on LBC Radio. "I wouldn't let him train. Football stars play such an important role in the community. They're looked up to.
"Footballers are not just any old employee, they are obviously athletes but they are role models and a lot of kids look up to them.
"This is an incredibly serious offence, a very serious offence for which he has been convicted and that's what sets this apart."
Prior to Evans' release, Clegg said that the club would need to "gauge fan reaction" before resigning him.
Women's rights group End Violence Against Women Coalition described United's decision as "appalling", while yesterday Labour MP for Sheffield Central Paul Blomfield published a public letter challenging Evans' return, writing that it "sends a disturbing message to young people and victims of sexual violence about how we view rape".
A petition urging the club not to reinstate the footballer has been so far signed by over 161,700.
Clegg suggested that a career overseas could be an option for Evans.
"He maybe could play for a club abroad for a while before coming back," said Clegg.
"The point is he played for Sheffield United when the offence took place and when he was convicted, so there is a very particular decision for the club that had him on their books when he committed that offence."
The Deputy Prime Minister also discussed the issue of rehabilitation.
"Of course people need to move on in their lives and of course when you have done your time, you have done your time," he continued.
"I think there's a very specific responsibility for the employer that employed him at the time he committed the offence and, given that he is a role model, as I know as a Sheffield MP, in the community for United supporters."
When asked how he would feel if he had to shake Evans' hand at a Sheffied reception, Clegg was noncommittal.
"I don't know if I ever would be put in that position," he said. "As you know I'm an avid Arsenal supporter, so I don't go to United as much as I would do otherwise. But the point is Ched Evans is a decision for the club and that's why I've always said that they need to think long and hard about whether they take him on."
Join our new commenting forum
Join thought-provoking conversations, follow other Independent readers and see their replies