Nicki Minaj had to explain the music industry's race problem to Taylor Swift after MTV VMAs
The reality star's 'Imma let you finish' tweet was seen as a dig at the singers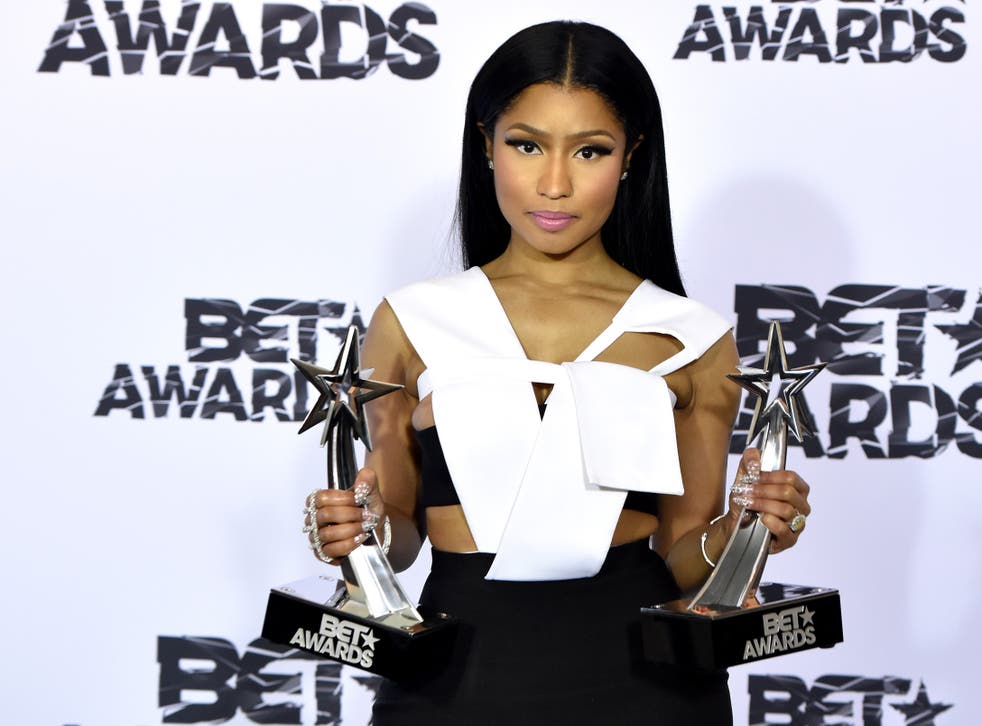 Nicki Minaj made a big statement about race in the music industry after disagreeing with Taylor Swift over the MTV VMA nominations.
Nicki Minaj called out MTV for nominating a specific 'kind' of artist, saying she thought her singles "Anaconda" and "Feeling Myself" deserved more recognition.
She pointed out the huge impact the "Anaconda" video had when it debuted in 2014, including a parody by Ellen DeGeneres, video choreography tutorials on Youtube and even a piece praising it on MTV's website.
As she criticised MTV for celebrating 'women with very slim bodies' and not acknowledging the impact of black women in popular culture, Taylor Swift, whose video "Bad Blood" was nominated for eight awards, took slight at the tweets and tried to step in.
"I've done nothing but love & support you. It's unlike you to pit women against each other. Maybe one of the men took your slot," she tweeted.
But Nicki said she was missing the point, and that her problem was with the way black women's influence on pop culture was repeatedly approximated by white artists but not rewarded.
"Huh? U must not be reading my tweets. Didn't say a word about u. I love u just as much. But u should speak on this @taylorswift13," Nicki said.
Taylor said that if she won an award on the night, she wanted Nicki on stage with her, but the rapper said that this was an issue bigger than specific artists.
Kim Kardashian was then dragged in, despite being in Paris, after a tweet she made referencing her husband, Kanye West, appeared to be in response to the discussion.
She mimicked her husband's 'Imma let you finish' rant, which he said when Taylor won Best Video over Beyonce at the VMAs in 2009.
But once people thought she was talking about Swift, she quickly cleared things up.
Nicki has been nominated for Best Female Video ("Anaconda"), Best Collaboration ("Bang Bang") and Best Hip-Hop Video ("Anaconda").
Join our new commenting forum
Join thought-provoking conversations, follow other Independent readers and see their replies