Nicky Morgan branded a hypocrite after backing Irish gay marriage referendum having voted against it in England and Wales
The Equalities Minister decided against equal marriage in 2013 but has since had a change of heart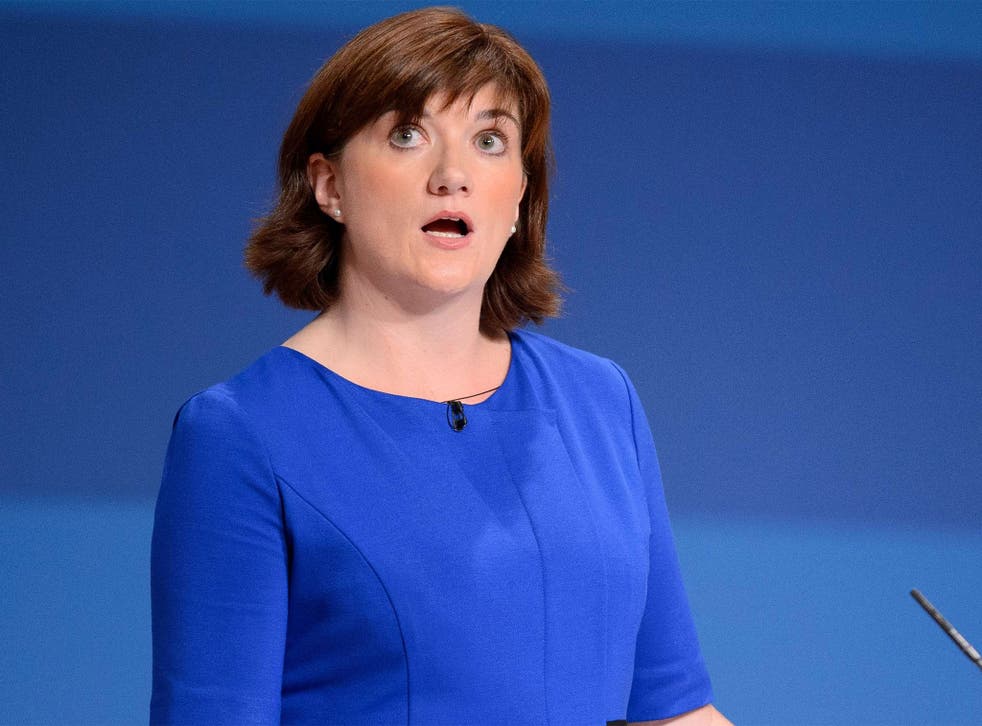 Equalities Minister Nicky Morgan has been accused of double standards after praising Ireland for voting to legalise marriage between same-sex couples.
Morgan voted against equal marriages when given the chance to do so in 2013, saying that her Christian faith and the impression she got from her constituents led her to oppose the bill.
The Irish referendum found that 62 per cent of the electorate supported same-sex marriages, while only 38 per cent opposed the idea.
Morgan tweeted her joy at the result, saying it struck a blow for equality.
Morgan was met with a barrage of criticism from her followers who believed that her decision to support the Yes vote was hypocritical.
Morgan was given her current ministerial role in July 2014.
In November of that year, Morgan told Radio 4 that she welcomed "absolutely anyone who enters into a commitment" and that she had voted against it because she believed that was what her constituents wanted her to do.
"I do understand people of course saying well, 'She voted a certain way and now she is Equalities Minister.' We are all as members of Parliament to represent, to listen, to change minds.
Here's who's urging you to vote Yes in the Irish gay marriage referendum

Show all 16
"But I have a lot of constituents who asked me vote in a certain way, I listened to them and it was an issue of conscience too – but I have certainly learnt a lot in this job."
In 2013, Morgan told the Leicester Mercury that "to me, marriage is between a man and a woman".
"First, this is a very big social change. There have been plenty of little changes down the years but what's never been changed is that the fact that marriage is between a man and a woman.
"I think that was one of the issues people, especially those who asked me to vote against, found hardest to accept and it also tied in with my own Christian faith too."
She has described herself as a "bog-standard C of E" when discussing her religion.
Join our new commenting forum
Join thought-provoking conversations, follow other Independent readers and see their replies