Nigerian First Lady's expensive-looking '$50,000 Cartier' watch draws ridicule
President Muhammadu Buhari has promoted his modest background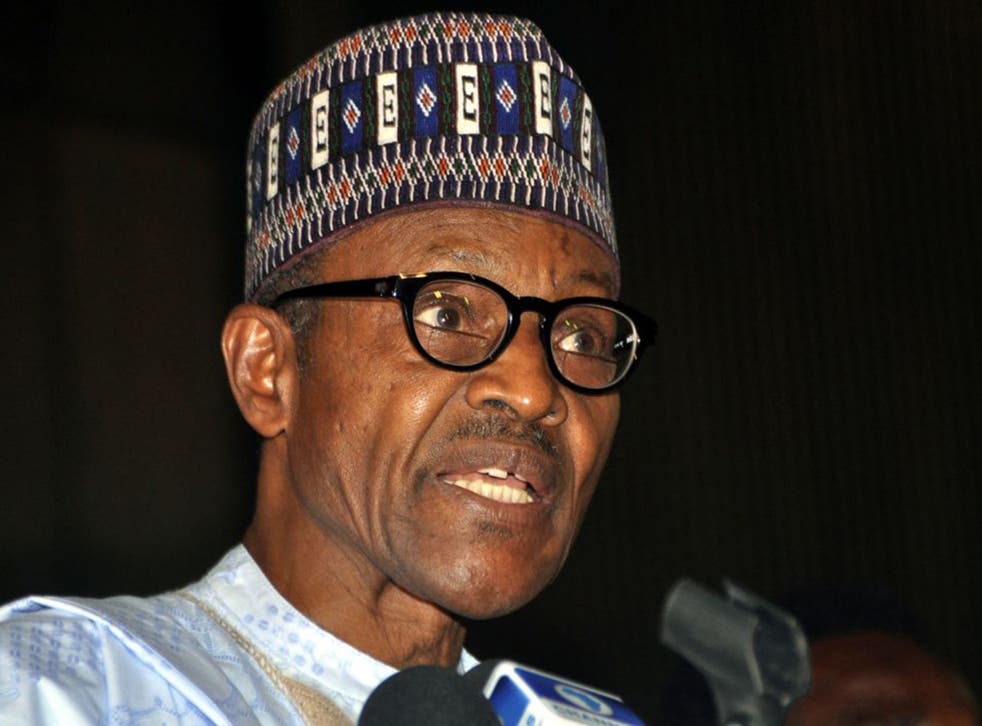 Members of the Nigerian electorate have mocked their new President Muhammadu Buhari's 'man of the people' image after his wife was photographed wearing an expensive-looking watch.
The former military leader beat the incumbent President Goodluck Jonathon in Nigeria's election this year and he reportedly crowd-sourced some of the funds to run his campaign.
Mr Buhari said this ensured his "strength came from the ordinary people" and the move helped pit him as a more relatable candidate in the election, according to the BBC. He also reportedly used his own financial reserves to pay to register as a candidate.
However, an image shared by photographer George Okoro of the First Lady Aisha Buhari upset this perception somewhat when Instagram users spotted a watch on her wrist which was identified in Nigerian press as a Cartier Baignoire Folle 18-carat white gold diamond model.
If real, the watch could be worth an estimated $50,000 (£32,000) – although replica versions are on sale for as little as $100.
It is not known whether the First Lady's is real or a replica, but she has been mentioned in almost 9,000 tweets within the past two days.
One user asked: "If the president borrowed 24m to buy APC form, where did Aisha Buhari get 10m to buy watch?"
Others defended Ms Buhari and the President, with one writing: "Aisha Buhari became First Lady on 29 May. It's not your business what happened in their lives before then. This is not how to be opposition."
Another added: "Aisha Buhari didn't use Nigeria's money to buy her watch so what exactly is the problem? Am i missing something? Why is it a big deal?"
Join our new commenting forum
Join thought-provoking conversations, follow other Independent readers and see their replies