North Face founder Douglas Tompkins dies in kayaking accident in Chile
Tompkins was boating with five other foreigners when their kayaks capsized in a lake in Patagonia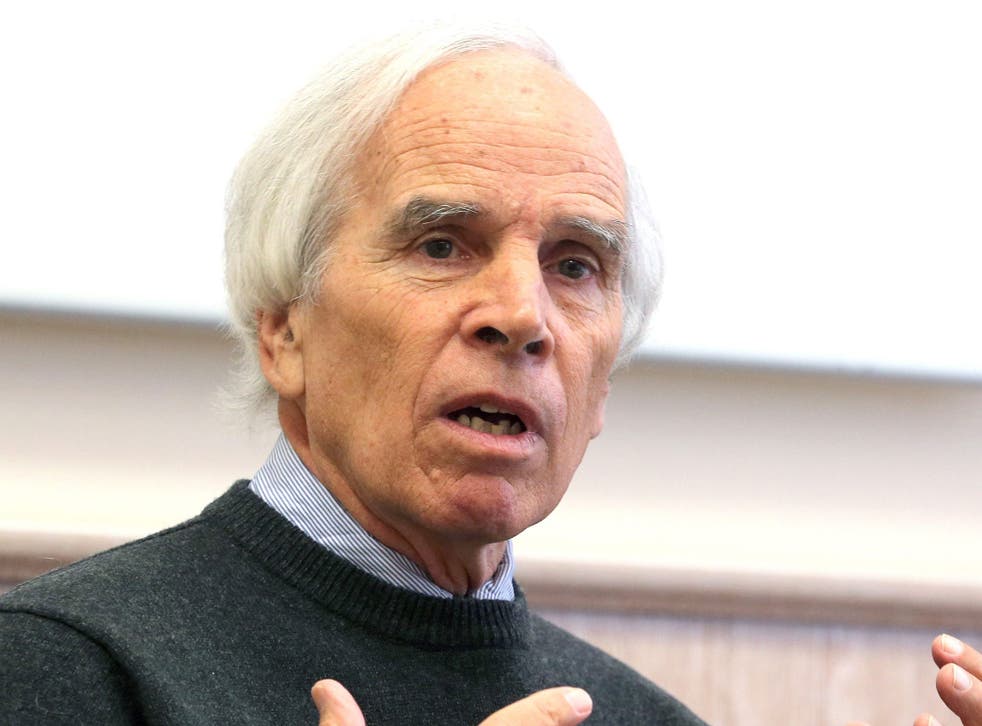 The founder of the cold-weather clothing company North Face has died of hypothermia after falling into icy water while kayaking in a remote region of Chile.
Retail entrepreneur-turned-environmentalist Douglas Tompkins, who built two clothing giants before moving to South America to devote himself to conservation, was on a lake in Patagonia with five other people when they were struck by a large wave and capsized.
The kayakers had been paddling on General Carrera Lake, known both for its spectacular mountain surroundings and for its icy cold water, which rarely rises above 4 degrees Celsius. They were pulled from the water by a military patrol boat and helicopter. Mr Tompkins' five companions all escaped without serious injury, but the businessman, who was 72, was reportedly in the water for some time before being rescued. He was transported by helicopter to a hospital in Coyhaique, 1,000 miles south of Santiago, where he later died of the effects of hypothermia.
Born in Ohio in 1943, Mr Tompkins grew up in New York state, where he began rock climbing in the Shawangunk Mountains at the age of 12. After moving to America's west coast to ski and climb in Colorado and California, he founded North Face in San Francisco in 1964 as a mail-order business selling skiing and backpacking kit.
Named after the coldest and least forgiving side of any mountain, North Face would grow far beyond its core constituency of outdoors people to become a leading global lifestyle brand, with revenues of $2bn (£1.3bn) in 2013.
Mr Tompkins, however, had moved on long before then. He sold the business in 1969 after just five years, by which time he and his first wife Susie Tompkins Buell had already founded another clothing line, Esprit, which would also grow into a multi-billion dollar retail concern. The couple, who had originally met hitch-hiking, divorced in 1989 but remained close until his death.
"I'm incredibly saddened... but he lived on the edge," Ms Buell told the San Francisco Chronicle this week. "He used to come home from adventures and say, 'Well, I cheated death again.' That's the way he lived. He was a very inspired person. There wasn't anything he thought he wanted to do that he didn't do."
Notable deaths in 2015

Show all 28
After his divorce, Mr Tompkins left the retail world, selling his stake in Esprit for a reported $150m and declaring fashion "intellectually vacuous" and partially responsible for the environmental devastation that he hoped to ameliorate. He had been visiting Chile ever since the 1960s, when he made the classic climbing documentary Mountain of Storms, about his ascent of Patagonia's Mount Fitzroy. In 1992, he founded the Conservation Land Trust and began buying up swathes of Chilean and Argentinian wilderness in order to keep the land untouched and protected from development.
The following year, he married his second wife, Kristine, the former CEO of the Patagonia clothing company. Together, the couple bought more than 2 million acres in Chile and Argentina – including the 290,000-acre Pumalin Park, which spans Chile from the Andes to the Pacific.
Their efforts to protect wildlife and sustainable agriculture were praised by fellow conservationists but criticised by some Chilean conservatives. "If I were to go to the United States and buy a big area of Florida as an environmental preserve and tell people they can't go here or there, I think the US would kick me out," Chilean senator Antonio Horvath told The New York Times in 2005.
North Face said the company's workers were "deeply saddened" by the news of their founder's death. "Doug was special to many of us," the firm said in a statement. "He was a passionate advocate for the environment, and his legacy of conservation is one that we hope to help continue."
Join our new commenting forum
Join thought-provoking conversations, follow other Independent readers and see their replies