North Korea threatens war on USA over 'gangster filmmaker' Seth Rogen and James Franco's Kim Jong-un assassination movie
Government warns of 'merciless' retaliation if US doesn't ban the actors' comedy, The Interview
Jenn Selby
Thursday 26 June 2014 08:30 Comments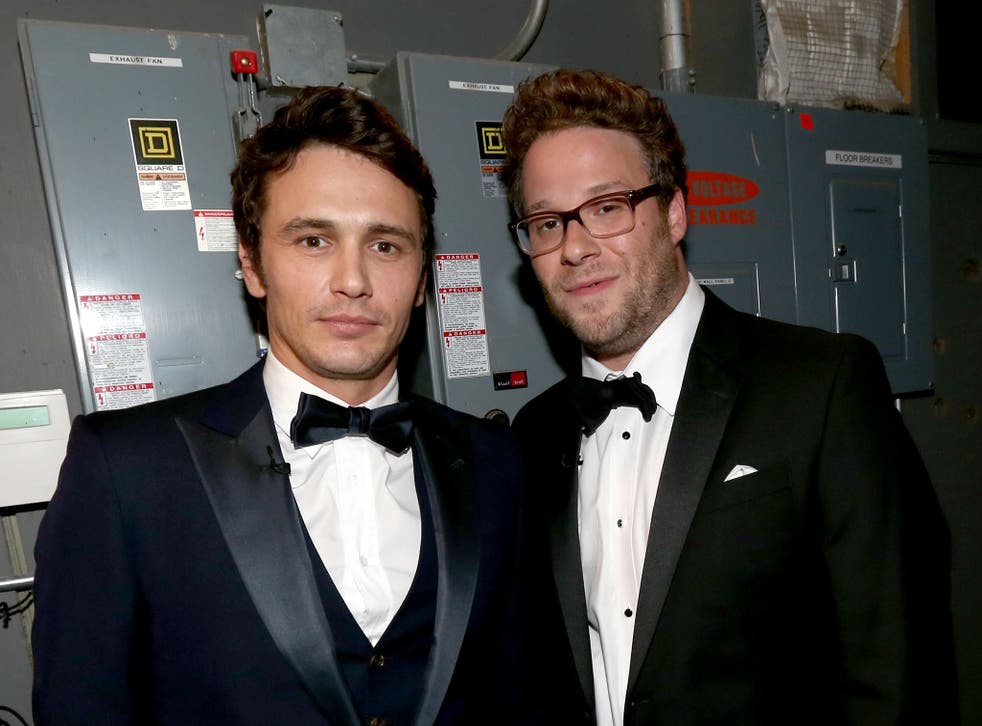 North Korea has threatened to reap "merciless" retaliation on the USA if they do not ban Seth Rogen and James Franco's forthcoming comedy, The Interview.
The government issued a statement about the film, in which the actors star as two journalists ordered by the CIA to assassinate Kim Jong-un, saying that the country considered the movie "an act of war" and a "wanton act of terror". He also labelled Rogen a "gangster filmmaker".
Published by state-run KCNA news agency, the foreign ministry spokesperson said: "The act of making and screening such a movie that portrays an attack on our top leadership... is a most wanton act of terror and act of war, and is absolutely intolerable."
Failure to stop the release of the film on 14 October in the US would, he said, result in a "resolute and merciless response" from the country.
The statement follows that of unofficial North Korean spokesperson Kim Myong-chol's earlier this week.
Speaking to The Telegraph, Myong-chol said: "There is a special irony in this story line as it shows the desperation of the US government and American society.
"A film about the assassination of a foreign leader mirrors what the US has done in Afghanistan, Iraq, Syria and Ukraine.
"And let us not forget who killed [President John F.] Kennedy – Americans. In fact, President [Barack] Obama should be careful in case the US military wants to kill him as well."
North Korea: Inside the Hermit Kingdom

Show all 110
Neither The White House, nor Rogen and Franco themselves, have issued an official response to North Korea's position.
However, Rogen didn't seem too riled by the initial reaction to The Interview's plotline if this Twitter post is anything to go by:
Register for free to continue reading
Registration is a free and easy way to support our truly independent journalism
By registering, you will also enjoy limited access to Premium articles, exclusive newsletters, commenting, and virtual events with our leading journalists
Already have an account? sign in
Join our new commenting forum
Join thought-provoking conversations, follow other Independent readers and see their replies