Oleg Bryjak: Bass-baritone acclaimed for his Wagner interpretations, in particular the role of the dwarf Alberich in 'Siegfried'
Bryjak was killed on board the Germanwings airbus that crashed over the French Alps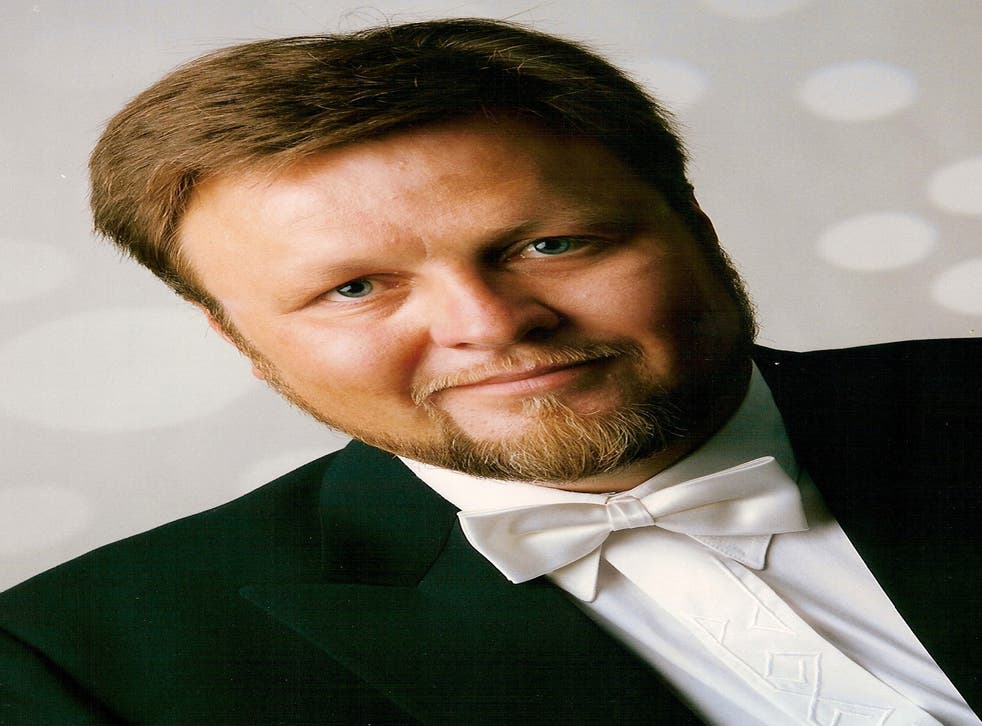 The bass-baritone Oleg Bryjak was killed on board the Germanwings airbus that crashed over the French Alps. He was travelling to Dusseldorf from Barcelona, where he had been singing the role of Alberich, the dwarf, in seven performances of Wagner's opera Siegfried at the Gran Teatre del Liceu from 11-23 March.
The contralto Maria Radner, who had been singing Erda in the same production, was killed on the same flight, with her husband and baby. Christoph Meyer, director of Dusseldorf's Deutsche Oper am Rhein, paid tribute to Bryjak as "a great performer and a great person".
Bryjak's parents were from the Ukraine but he was born in Kazakhstan in 1960 when it was still part of the Soviet Union, beginning his career at the Mariinsky Theatre in Leningrad (now St Petersburg). In 1991, after winning second prize in the Sylvia Geszty Singing Competition in Stuttgart, he moved to Germany, making his debut at the Badisches Staatstheater, Karlsruhe, and was soon to be heard elsewhere – in Berlin (both East and West), Munich, Stuttgart, Paris, Vienna; and eventually further afield, in London, Chicago, Los Angeles Sao Paulo and Tokyo. In 1996 he joined the Deutsche Oper am Rhein in Dusseldorf, where he remained until his untimely death.
At Karlsruhe he sang such roles as Bartolo in The Barber of Seville, Kecal in The Bartered Bride, Varlaam in Boris Godunov and, of course, Alberich in Wagner's Ring cycle. With the Deutsche Oper am Rhein he sang Leporello (Don Giovanni), Don Pasquale, Falstaff and Rigoletto, among others. From 1998, roles with the Vienna Staatsoper included Telramund (Lohengrin) and Amonasro (Aida).
But Alberich is the role most closely associated with him, and he sang it not only with the companies in Karlsruhe, Dusseldorf and Vienna, with whom he had an ongoing association, but also with the Chicago Lyric Opera, at the Royal Albert Hall in London, the Baden-Baden Festspielhaus, in Amsterdam, Los Angeles, and at the Deutsche Oper Berlin.
After the Chicago performances, a critic commented that "Oleg Bryjak proved why he is the leading Alberich of the day". And in a performance of Das Rheingold at the Proms conducted by Simon Rattle he was described as "superbly sonorous … living every moment of the role". Another critic described his performance as "mesmerising". Like Radner he was due to perform at this summer's Bayreuth Festival, having sung there as Alberich last season.
Concert performances took second place to opera, but in his repertoire were the Bach Passions and B minor Mass, Beethoven's masses and Ninth Symphony; the Requiems of Brahms, Donizetti, Dvořák, Mozart and Verdi; Mussorgsky's Songs and Dances of Death; Shostakovich's The Execution of Stepan Razin and Schumann's Scenes from Goethe's "Faust".
GARRY HUMPHREYS
Oleg Bryjak, opera singer: born Jezkazgan, Kazakhstan 27 October 1960; died Prads-Haute-Bléone 24 March 2015.
Join our new commenting forum
Join thought-provoking conversations, follow other Independent readers and see their replies