Oliver Letwin, profile: Another blunder from the Tory king of clangers
An offensive memo brought to light this week has dropped this Conservative policy wonk into the mire... again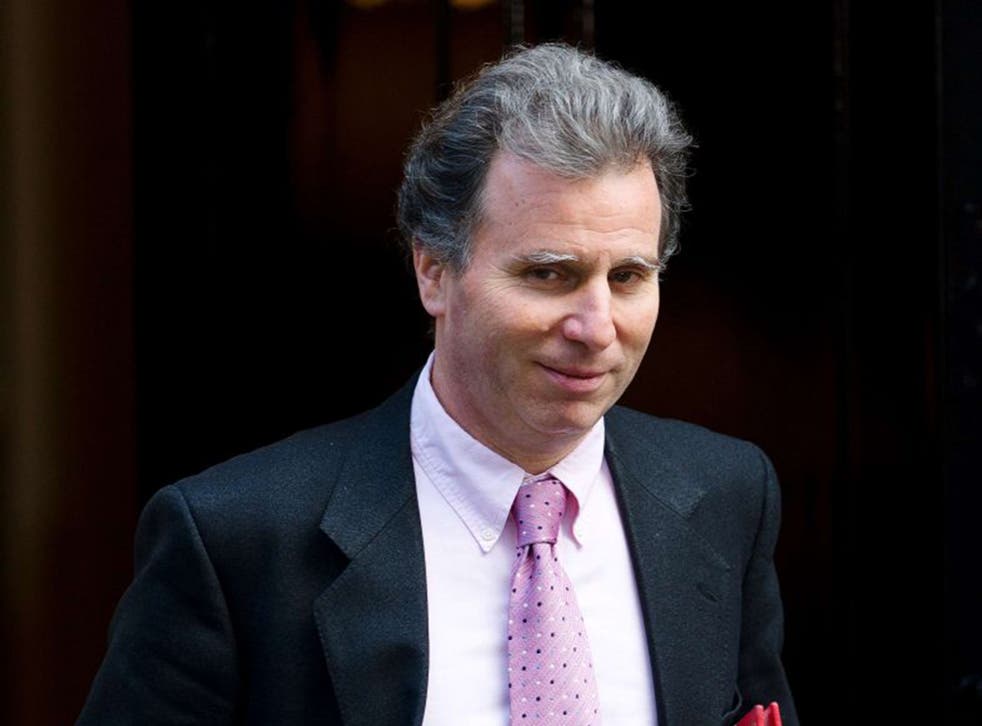 Oliver Letwin is the cerebral gaffer of the Conservative Party. Imagine Prince Philip with a vast brain and a modest manner of speaking, who adds to the merriment of political life by dropping clangers. Listing the Letwin gaffes is one of the delights of political journalism.
However, his latest embarrassment is not a "gaffe" in the usual sense, because it is actually not funny. It is also very old. The National Archives has released papers from the year 1985, including a memo Letwin co-wrote for Margaret Thatcher after a riot in the Broadwater Farm estate, in Tottenham in north London, during which a police constable, Keith Blakelock, was brutally killed.
Letwin – now Chancellor of the Duchy of Lancaster and the Government's chief policy wonk – was then specifically working for Thatcher, as opposed to working for the Conservative Party. Though politics fascinated early on, he did not join the Conservatives until he was 26, and would not have fitted well into the pre-Thatcher party, and not just because of its latent anti-Semitism. His Chicago born mother, Shirley Letwin, was a friend of Friedrich Hayek, founder of the Chicago School of free market economics, a precursor of what the British call Thatcherism. This strand of right-wing radicalism was introduced into British politics through a think tank called the Centre of Policy Studies, set up by Thatcher's mentor Sir Keith Joseph, who enlisted Shirley Letwin to work for the CPS.
In 1985, there was, as ever, tension between Thatcher and part of her Cabinet. After the 1981 riots, she accepted with very bad grace the general conclusion that money would have to be invested in improving inner cities and creating opportunities for angry black youths shut out of white society. In 1985, with the same arguments cropping up, Letwin and Hartley Booth, another young adviser in the Downing Street policy unit, wrote a memo to supply their boss with arguments to use against Cabinet ministers and civil servants telling her that money was the answer to the problems that caused Broadwater Farms to go up in flames. They contemptuously suggested that "bad moral attitudes" had caused the riot, and any resources invested encouraging black entrepreneurs would only disappear into "the disco and drug trade".
Since it was brought to public attention earlier this week, that 30-year-old memo has been described as "ignorant and deeply racist" and "disgusting and appalling" – though Trevor Philips, former head of the Equality and Human Rights Commission, also surmised that since it was written Letwin had "grown up, met people and has different views". Letwin apologised, if not convincingly enough for some.
Nobody who knows Oliver Letwin could think him capable of ill will towards anyone. An authoritative handbook called Parliamentary Profiles – now out of print – aptly described him as "one of the most widely admired and tolerated right-wing intellectuals". He is very clever. He is the politician others set to work analysing a policy so that its implications are properly understood – but he is not sent out to sell the results to a sceptical public, because his colleagues can never be sure what he is going to say next.
And so, to pick and choose from the compendium of Letwin gaffes, when invited in 2012 to explain to a first-year secondary school class why they must wear helmets while cycling, Letwin did the opposite, saying that he did not think that cycle helmets or car safety belts should be compulsory. Anyone familiar with road accidents statistics can explain why that it is a bad idea.
In 2012, he also startled an audience of Coalition MPs by forecasting that the Government would have run out of ideas by the end of the year. True, perhaps, but not what a senior minister is supposed to say.
In 2011, he told Boris Johnson that "we don't want people from Sheffield flying away on cheap holidays". It is good to know that a Cabinet minister is thinking through the implications of climate change, but as the Deputy Prime Minister, Nick Clegg, a Sheffield MP, pointed out, this is not the way to win hearts and minds in Sheffield. In 2004, Letwin reportedly told a meeting of private health providers that the NHS would cease to exist within five years of the Conservatives taking power. A party spokesman claimed that what Letwin was really saying was that the NHS would cease to be a "monolithic bureaucracy".
In 2003, he brought the twins he had with government lawyer Isabel Davidson, whom he married in 1984, into the spotlight: "In Lambeth where I live, I would give my right arm to send [my children] to a fee-paying school." He was being true to his free market upbringing, but it was a tactless remark, coming from an Old Etonian, in a borough where public school fees are way beyond the means of most parents.
During the 2001 general election, Letwin – then a shadow Treasury minister – had to go into hiding to escape journalists after he had suggested to the Financial Times that a Conservative government would cut public spending by £20bn a year. The figure deployed by the then Tory leader, William Hague, was £8bn.
And there are not many incidents in modern politics that match the comedy value of Oliver Letwin in 2011, walking absent-mindedly to work early across a London park, reading government papers and discarding them one by one in five little bins, oblivious to the newspaper photographer behind him.
There is an endearing side to these anecdotes, in which he comes over as a somewhat unworldly free market philosopher, constantly tripping up in the treacherous terrain of politics.
One of Letwin's oldest friends is the former editor of The Daily Telegraph, Charles Moore, a contemporary at Eton who shared rooms with him in their first year at Trinity College, Cambridge. He even read the 1985 memo while it was tucked away in the archives, and quoted part of it, including the reference to "the disco and the drug trade" in the second volume of his biography of Margaret Thatcher, published three months ago – but, being on page 444 of a 700-page book, it slipped by unnoticed.
Moore thought the memo was "explicable" as an attempt to find a "Thatcherite" riposte to what Thatcher and the young moralisers in her policy unit saw as a prevailing consensus. He is adamant that there is almost no one in politics less like a racist right-wing ideologue than his old friend, whom he regards as a brilliant intellectual.
He said: "I often accuse him of being over optimistic about human nature. He never wants to identify enemies, or bad people. Two things make him most valuable for David Cameron. He is not interested in being Prime Minister or bearing down on colleagues, so is a very trustworthy and likeable, and could help solve troubles between colleagues, which was particularly valuable during the Coalition. Also, he is a great brainbox, who can crunch enormous amounts of stuff about policy. For him to be the one to be considered a nasty right-winger is just so unbelievable, so unlike what he is."
That was his reputation through 18 years as an MP, one that something he wrote in his twenties now threatens to ruin.
Join our new commenting forum
Join thought-provoking conversations, follow other Independent readers and see their replies