Oscar Pistorius prison cell: First pictures released as prosecutors decide whether to send him back for murder
Prosecutors are appealing for his culpable homicide sentence to be upgraded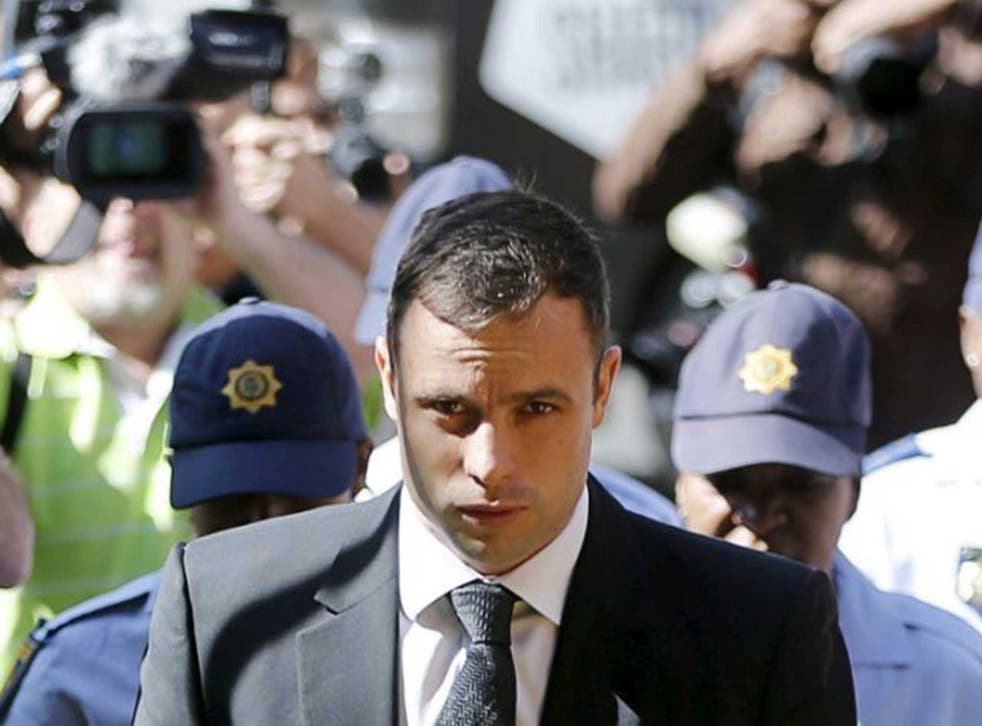 Pictures from inside the prison where Oscar Pistorius was held for almost a year have emerged as South Africa's Supreme Court of Appeal decides whether he will be sent back there to serve a sentence for murder.
Eyewitness News claims a ruling over whether the Paralympian athlete should be charged with murder over the killing of his girlfriend Reeva Steenkamp is being finalised.
Pistorius found guilty of murder by court of appeal
Paul Myburgh, the registrar of the Supreme Court of Appeal, told the Associated Press no date for the decision has been announced.
On Tuesday, the Department of Correctional Services invited journalists to visit the Kgosi Mampuri II Prison in Pretoria, where Pistorius was held, to give the media an "informed perspective" on conditions, according to eCNA.
Kgosi Mampuri II Prison houses over 7,000 prisoners in crowded and allegedly unsanitary conditions. Pistorius' defence team had tried to argue that he would be at risk of attack and gang rape if he were sentenced to jail. They claimed the double amputee was more at risk because of his disability.
Journalists were shown his cell, which had a small single bed, a basin and a cabinet. They were also shown the wellness clinic where he received counselling during his time there and the grounds where he reportedly played football.
Oscar Pistorius: The sentencing in pictures

Show all 53
Pistorius was released from prison in August after serving one-fifth of his five years sentence for culpable homicide. Prosecutors are appealing for his conviction to be upgraded to a murder, which carries a minimum 15-year jail sentence.
He is currently serving the rest of his sentence under house arrest at his uncle's property in central Pretoria. The decision to release him so soon has been doubly criticised for allowing him to spend the rest of his sentence in his relative luxury at his uncle's complex.
Join our new commenting forum
Join thought-provoking conversations, follow other Independent readers and see their replies