Reeva Steenkamp: The model and law graduate who had a bright future ahead
'There's a space missing inside all of the people that she knew that can't be filled again'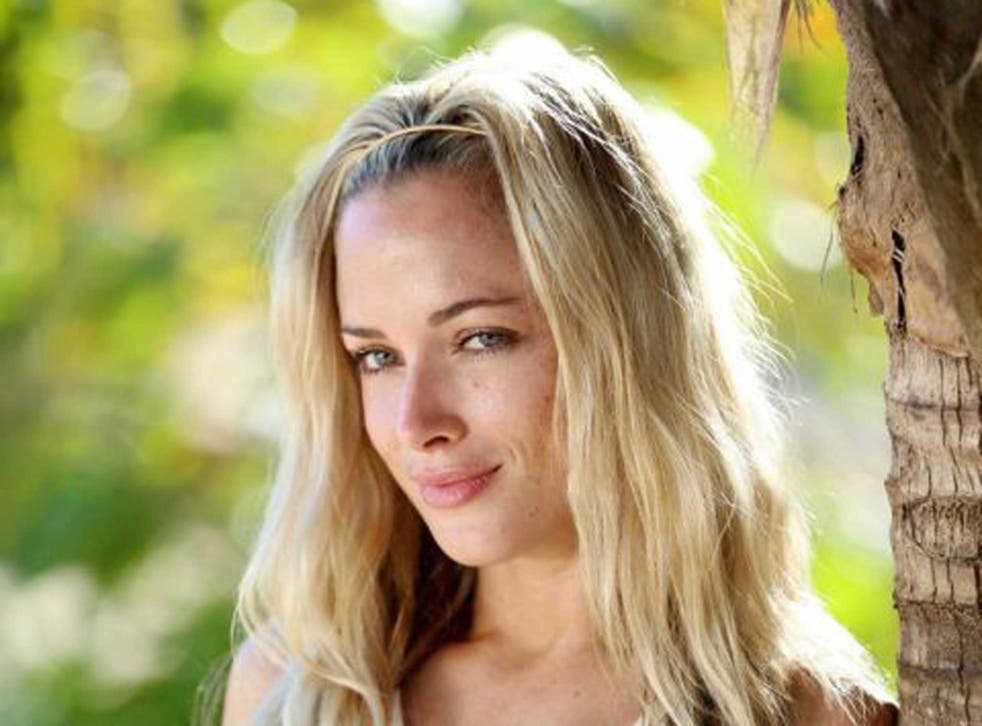 The attention today and for much of the so-called 'trial of the century' has been focused on Oscar Pistorius, who has now returned to prison to start a six-year sentence for murder.
But we must also remember the other person at the centre of this trial - his victim, Reeva Steenkamp, a successful model, TV personality and law graduate who had a bright future ahead of her.
In the months and years after her death, the public has learned of her industrious attitude to work and her determination to build a future for herself and her family.
They have also heard of her close relationship with her parents and of how she financially supported them and hoped to continue doing so.
Reeva, 29, had been in a relationship with Pistorius for just three months when he shot her four times through a locked bathroom door on Valentine's Day in 2013. He has always maintained he mistook Steenkamp for an intruder and acted in self-defence, while prosecutors claimed he shot with intent to kill. Pistorius was eventually convicted of murder, but could be released from prison under correctional supervision within a year.
She was close to her mother, father and siblings
Reeva was born in Cape Town and raised in Port Elizabeth as one of three siblings. "There's a space missing inside all of the people that she knew that can't be filled again," her brother Adam said in his eulogy at her funeral. "We're going to keep all the positive things that we remember and know about my sister and we will try and continue with the things that she tried to make better. We'll miss her."
Her tight relationship with her mother was demonstrated in text messages exchanged weeks before her death, when Reeva said she was feeling unwell. "I replied, saying I was sending her some love-fairies to make her better," June told the Daily Mail. "She said that worked, she was getting better. That's how we always spoke to each other, a bit girlish, a bit sentimental, but it was magical between us."
Reeva Steenkamp: Model and law graduate

Show all 5
She was famous nationally
Reeva moved to Johannesburg in 2007 to launch her modelling career. Stints as the face of Avon and contracts with Toyota, Clover, Zui and FHM saw her become something of a national celebrity. She was about to cement her celebrity status after appearing as a contestant on the South African TV show Tropika Island of Treasure 5, which was due for transmission the week after she was killed. For the show, she was asked to describe herself in three words. Reeva chose: "Brainy, blonde, bombshell."
Capacity Relations, the agency who represented Reeva, remembered her as "the kindest, sweetest human being, an angel on earth".
Pistorius given six years
She had a law degree she hoped would secure her future
Reeva had applied to the bar in late 2011 and hoped to become a legal advocate before turning 30. Kerry Smith, a 35-year-old legal assistant, told the BBC how conscious Reeva was of planning for the future.
"She always said modelling would not last – you need to have something to come back to," Ms Smith said.
She also supported campaigns against domestic violence against women. On the day before her death, she tweeted her support for a campaign against rape and abuse against women.
Join our new commenting forum
Join thought-provoking conversations, follow other Independent readers and see their replies