Oscar Pistorius trial: South African prosecutors announce decision to appeal culpable homicide verdict and sentence of disgraced Paralympian
The athlete was found guilty of culpable homicide for the killing of his girlfriend Reeva Steenkamp, and sentenced to five years in prison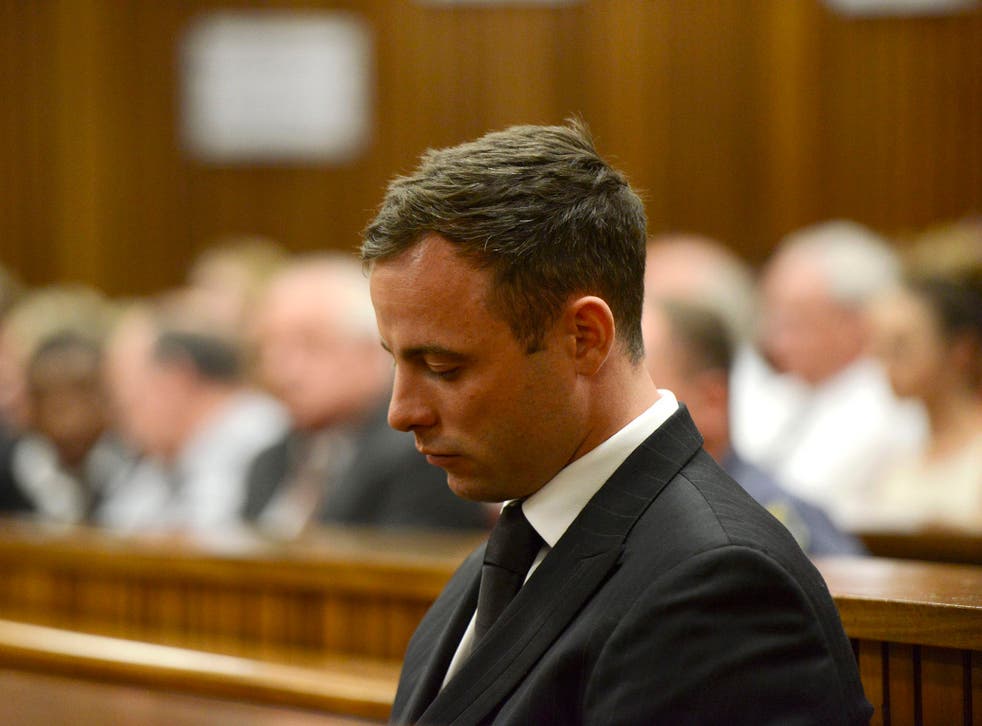 South Africa's National Prosecuting Authority has announced it will appeal both the verdict and sentence handed down to Oscar Pistorius.
They will seek to have the culpable homicide verdict overturned, and replaced with a conviction for second degree murder, which would come with a mandatory minimum jail term of fifteen years.
South African authorities were furious with Judge Masipa's verdict, which they have suggested was an incorrect application of the law.
In the next few days the NPA will submit papers to Judge Masipa, asking for "leave to appeal" her judgement and sentence. She must then decide whether it would be possible for another judge to reach a different conclusion, based on the evidence put before her.
"Today we announce that the decision to appeal both the conviction and sentence has been taken," the NPA said in a statement.
"The appeal on conviction is based on the question of law.
"The merits, demerits of the NPA's argument in this regard will become evident when we file papers for leave to appeal.
"The prosecutors are now preparing the necessary papers in order to be able to file within the next few days."
Ever since the verdict more than a month ago, the NPA's has publicly stated it would have the "appetite" for an appeal.
In pictures: Oscar Pistorius trial evidence

Show all 10
By firing four shots into a tiny room in which he knew there was a person, it will be the NPA's case that Pistorius would have foreseen the person in there would be killed. It was Judge Masipa's conclusion that the athlete should have foreseen that his actions would kill, but that he did not foresee it.
If leave to appeal is granted, the appeal will take the form of legal argument, and whether Judge Masipa was correct in her application of the law. It is unlikely in its initial stages to involve fresh witness testimony, or for Oscar Pistorius to return to court.
If Judge Masipa rejects the application for leave to appeal, the NPA can turn to South Africa's Supreme Court.