Oscar Pistorius undergoing psychotherapy in prison, family claims
The athlete was told he would remain in prison on Monday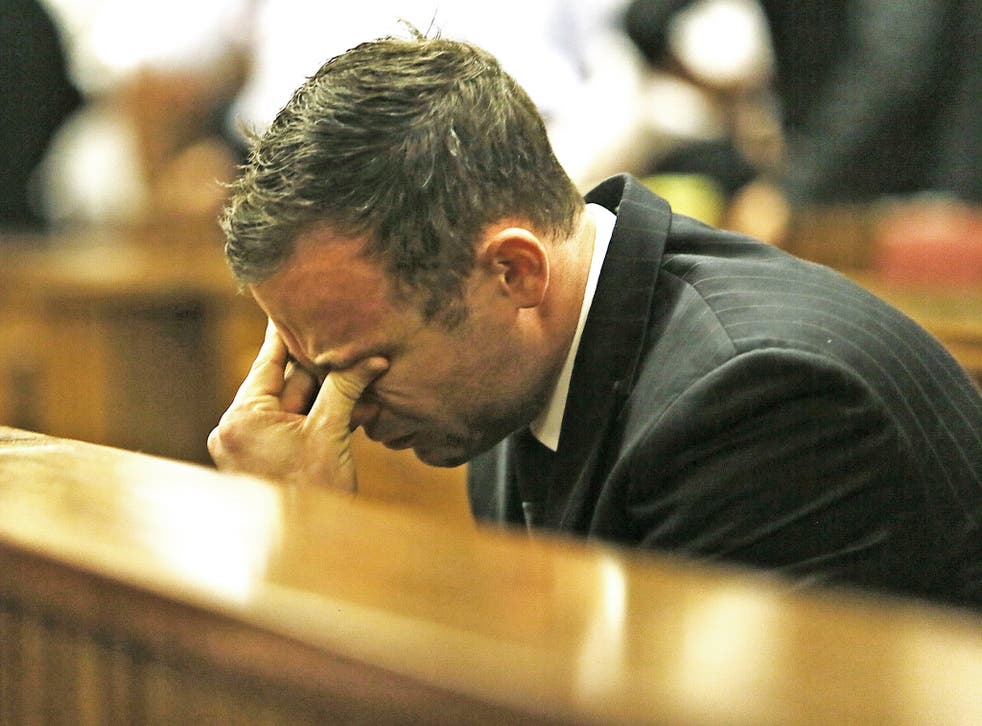 Oscar Pistorius is receiving "regular and ongoing" psychotherapy in prison, his family have said.
The Paralympic athlete was dealt a blow on Monday when a South African parole review board decided he must remain in prison instead of being moved to house arrest for the time being.
Pistorius was convicted of culpable homicide for shooting dead his girlfriend Reeva Steenkamp through a locked bathroom door in his home on Valentine's Day in 2013. He claimed he mistook Steenkamp for an intruder and acted in self-defence. Prosecutors claim he shot with intent to kill.
The 28-year-old has served 11 months of his five-year sentence. He would have been moved from jail after one-sixth of the sentence to serve the remaining time at his uncle's home in Pretoria, but the justice minister intervened two days before his release.
The minister argued the parole board met two months too early and a review into the legality of his release was ordered.
On Monday, officials reviewing the case sent it back to that original parole board, who will consider his case for release under correctional supervision once again.
Pistorius's family criticised South African authorities for delays in deciding whether he should be allowed to serve the rest of his sentence at home and claimed his rights have been undermined by the attention his case has garnered.
Responding to recommendations from parole officials that he begin psychotherapy, they said he was already receiving "regular and ongoing" psychotherapy sessions from both his personal and prison psychologists.
"This experience leaves us with the uncomfortable conclusion that the public, political and media hype that was allowed to develop around Oscar's trial has undermined his right to be treated like any other prisoner," Pistorius's family said in a written statement on Tuesday.
"We cannot understand ... why the matter is now to be referred back to the parole board that has no reason to make a different decision from the one that was made in the first place."
Additional reporting by agencies
In pictures: Oscar Pistorius trial evidence

Show all 10
Join our new commenting forum
Join thought-provoking conversations, follow other Independent readers and see their replies