Patricia Arquette, Reese Witherspoon and Julianne Moore back #AskHerMore red carpet campaign to take women seriously
Amy Poehler's campaign has been gaining support since it launched in January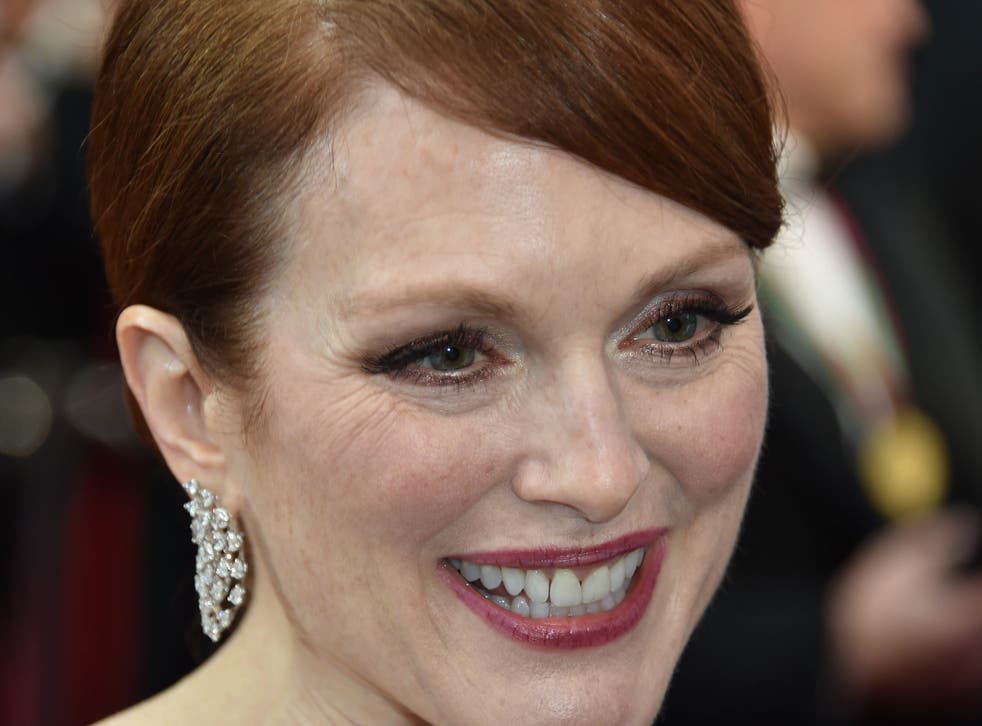 Hollywood's leading actresses aren't going to put up with being asked banal questions on the red carpet any more.
Patricia Arquette, Julianne Moore and Reese Witherspoon were among the actresses at the Oscars to highlight the #AskHerMore campaign, which encourages journalists to ask actresses other questions beyond what dress they are wearing.
Reese Witherspoon
The Wild actress lent her voice to the campaign early on in the day before the ceremony, posting on Instagram to say she "loved" the movement.
When interviewed on the red carpet she said: "This is a movement to say we're more than just our dresses… It's hard being a woman in Hollywood."
Patricia Arquette
E!'s controversial mani-cam made no appearance on the red carpet this year due to "issues with space", but that didn't stop Patricia Arquette calling it "silly".
The Boyhood actress said she was too busy working on an ecological sanitation project to get her nails done in time for the awards. At a girl, Pat.
Oscars 2015 nominations

Show all 28
Julianne Moore
While Julianne Moore didn't speak explicitly about the campaign, the fact she was asked questions about her complex role as a sufferer of early Alzheimer's in Still Alice shows that the #AskHerMore is taking hold with some reporters.
The actress spoke about how the disease has no treatment or cure and is the sixth leading cause of death.
But the movement has failed to take hold among some journalists across the pond. Speaking on Sky's coverage of the Oscars, Alexa Chung said: "I want to know more, but I really just want to know what you're wearing."
Join our new commenting forum
Join thought-provoking conversations, follow other Independent readers and see their replies