Oscars 2016: Total Beauty apologises after mistaking Whoopi Goldberg for Oprah
The brand apologised after many people vented their frustration on Twitter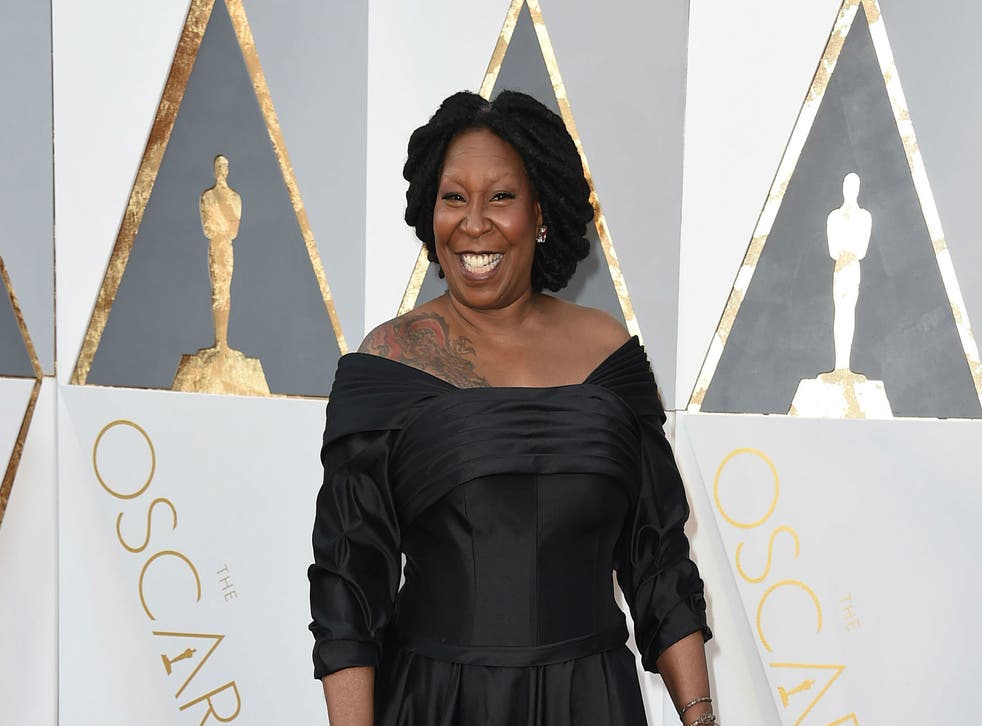 A beauty company has apologised after mistaking Whoopi Goldberg for Oprah in a tweet, causing outrage and fuelling the debate about the lack of diversity at the 2016 Oscars.
Los Angeles-based Total Beauty posted a picture of black actress Whoopi Goldberg and expressed surprise that the person who they thought was in the photo, talk show host and actress Oprah Winfrey, had tattoos.
They said: "We had no idea @Oprah was #tatted and we love it."
The hashtag "ThatsNotOprah" quickly went viral.
The mix-up prompted anger and frustration on twitter, with one user saying: "Are you f***ing kidding me?!? The ONE black woman at the #Oscars and you f*** it up."
Many people also took to social media to jokingly post pictures of white actors and deliberately name them incorrectly.
"We'd like to apologize to Oprah and Whoopi, as well as everyone we've offended," they wrote. "It was our error, and there are no excuses. We're sorry."
The Oscars has faced consistent criticism for its lack of black nominees at the award ceremony.
Host Chris Rock named the Oscars the "White People's Choice Awards" in his opening speech and said there has always been a lack of diversity since "day one".
Join our new commenting forum
Join thought-provoking conversations, follow other Independent readers and see their replies