Oscars 2016: Kate Winslet backs Leonardo DiCaprio, her 'closest friend in the world'
The two starred together in Titanic in 1997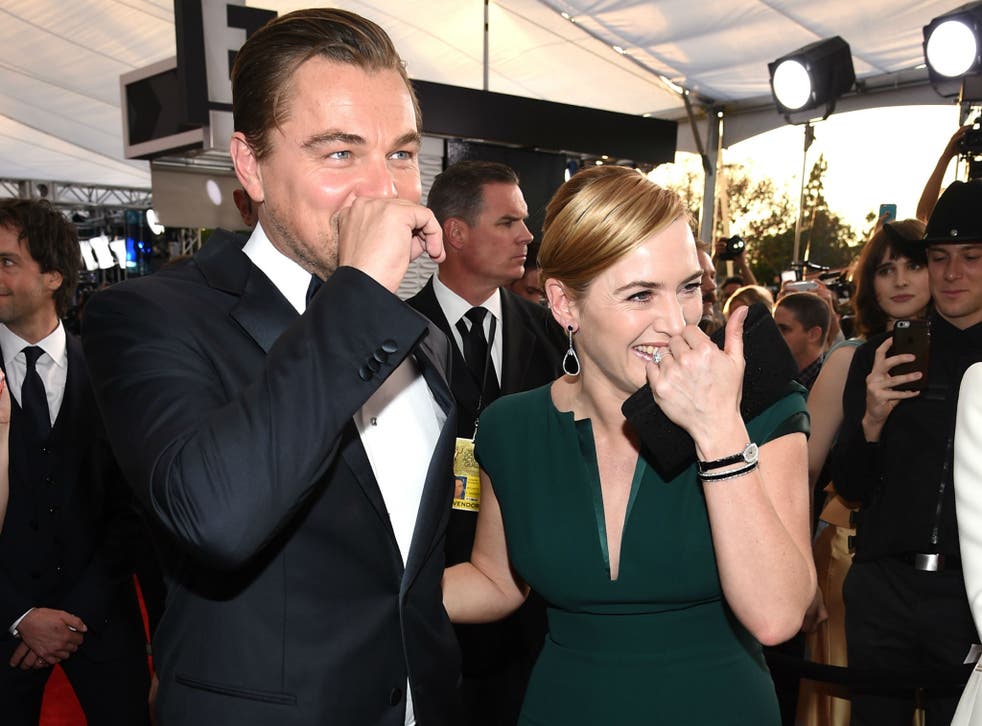 Kate Winslet has yet again filled the hearts of Titanic fans everywhere.
After recently admitting Rose probably could have moved up to make room for Jack on the door as the Titanic sank behind them and then confessing to forgetting about her own Golden Globe win as she'd been"so focused on Leo", she's now declaring Leonardo DiCaprio her "closest friend in the world".
At the launch of her new film Triple 9, the 40-year-old was asked if she would still go to the ceremony in the wake of the #OscarsSoWhite controversy which has seen some actors pledging to boycott the ceremony over the lack of diversity in this year's nominations.
Winslet listed DiCaprio's Oscar-nominated turn for The Revenant as one of the reasons she will be attending the Academy Awards at the end of the month.
"I feel very strongly that it may be Leo's year. And he is my closest friend in the world and I just couldn't imagine not being there to support him," the actress told reporters.
Leonardo DiCaprio's career in pictures

Show all 26
The actress, who is nominated in the Best Supporting Actress category for her role in Steve Jobs, said another reason she will be attending is because it has been "an extraordinary year for women".
Winslet's praise on her former co-star didn't stop there as she later went on to tell E! News she gets "emotional" when speaking about the 41-year-old.
When asked if she had a wish to either grant herself or DiCaprio an Oscar she chose her good friend.
Oscar nominations revealed
"I'm just super excited for him, the sense of good will behind him and that everyone wants it for him… it's really wonderful, and it's actually a real testament to him that he's such a lovely person and that people not only admire him but also really like him and respect him and I feel quite proud of that, it's lovely. I keep getting emotional when talking about Leo."
Winslet and DiCaprio, who were recently pictured sat together at the SAG awards, starred as the ill-fated lovers in Titanic almost 20 years ago, in 2008 the pair reunited for Revolutionary Road.
Join our new commenting forum
Join thought-provoking conversations, follow other Independent readers and see their replies