Oscars 2016: Mark Ruffalo and Spotlight team join sexual abuse protest hours before winning best picture
'I'm here to stand with the survivors and the victims and the people we've lost from Catholic priest childhood sex abuse,' says Mark Ruffalo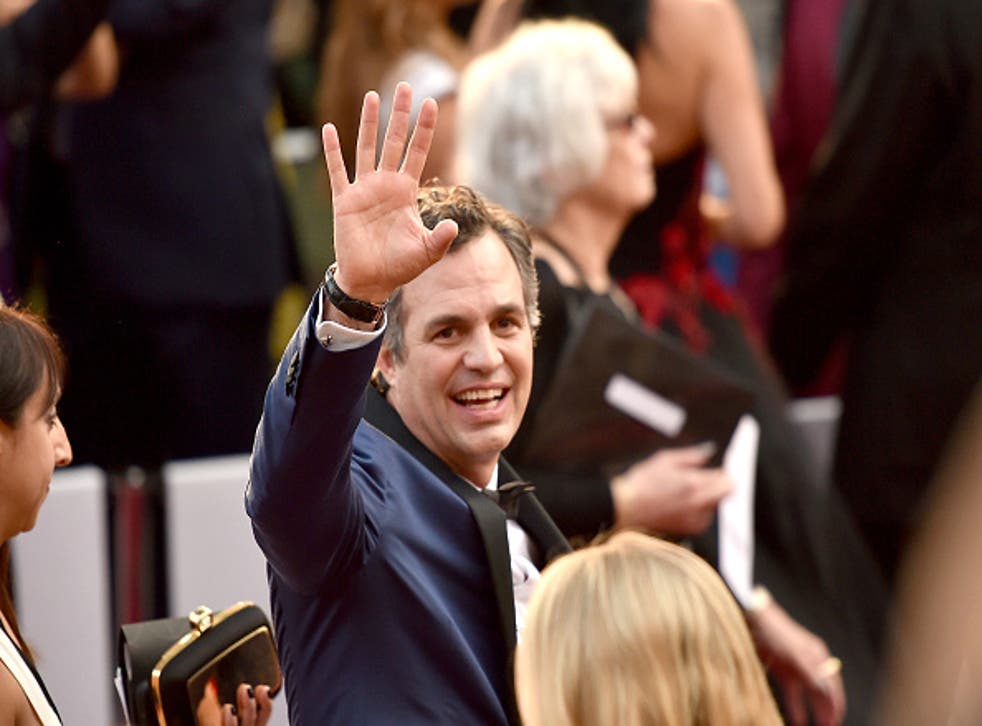 Just hours before the Oscars were due to start, Spotlight actor Mark Ruffalo took part in a protest against sexual abuse in the Catholic church in downtown Los Angeles.
Joined by Spotlight director Tom McCarthy and co-writer Josh Singer, the three spent their day at the Cathedral of Our Lady of Angels marching alongside the Survivors Network of those Abused by Priests.
Brandishing banners which displayed childhood pictures of the victims of the sexual abuse, the protest called for the names of the priests who have been convicted of abusing minors to be made public.
The 47-year-old American actor also told the crowd of protesters: "I'm here to stand with the survivors and the victims and the people we've lost from Catholic priest childhood sex abuse."
People news in pictures

Show all 18
Spotlight, which won best picture at this year's Oscars, is a real-life drama about the team of Boston Globe investigative journalists who exposed the Catholic church scandal of priests involved with child molestation in 2002.
Speaking on stage while he collected the Oscar, McCarthy explained the inspiration for the film.
"We made this film for all the journalists who have and continue to hold the powerful accountable, and for the survivors whose courage and will to overcome is really an inspiration to all."
Join our new commenting forum
Join thought-provoking conversations, follow other Independent readers and see their replies