Oscars 2016: Pete Docter tells children they can buy a dog in acceptance speech for Inside Out
The director's speech was praised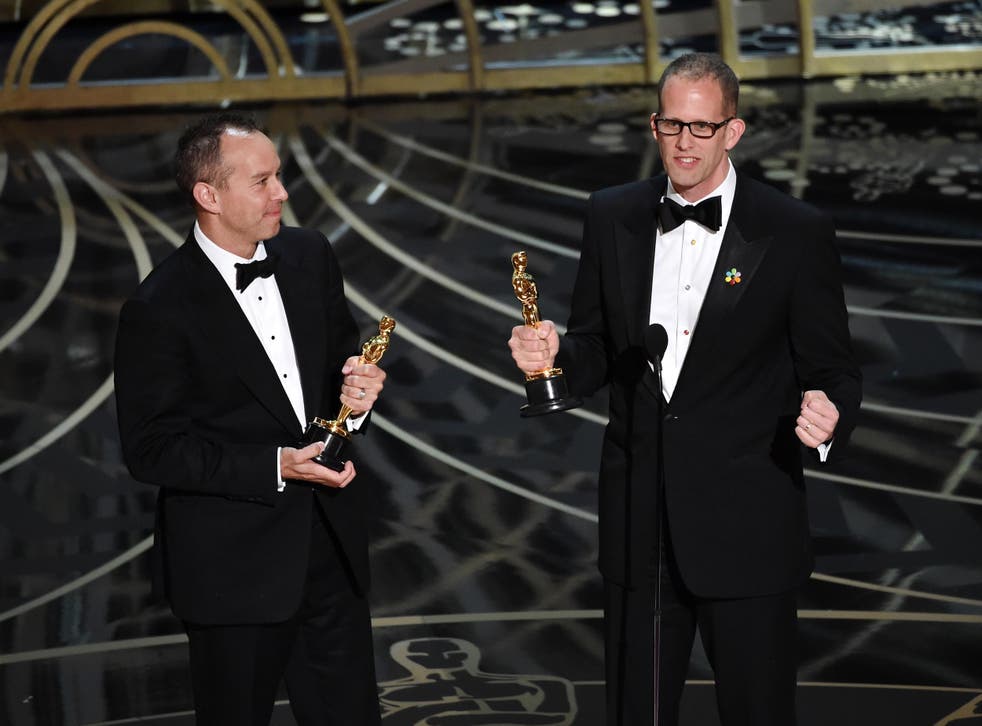 It's likely Pete Docter, the Academy Award winning director for Inside Out, made his children very happy with his acceptance speech.
When taking to the stage to collect his award for Best Animated Feature Film along with producer Jonas Rivera, viewers at home noticed the tail end of his speech in the thank-you scroll.
As he told his wife, Amanda, and children, Nicholas and Ellie, he loved them he also seemed to agree that since he'd won an Oscar they could get a dog.
Docter was also praised on social media for the important message in his speech, where he told young viewers: "Anyone out there who's in junior high, high school, working it out, suffering. There are days you're gonna feel sad, angry and scared, that's nothing you can choose. But you can make stuff, make films, draw, write. It will make a world of difference."
Inside Out featured animated characters which played the different emotions featuring in an 11-year-old girl's mind including joy, anger, disgust, gear and sadness. This is Docter's second Oscar, having won the accolade in 2009 for Up.
Join our new commenting forum
Join thought-provoking conversations, follow other Independent readers and see their replies