Paris attacks: Stephen King takes to Twitter to demonstrate hypocrisy of blaming Muslims for massacre
Author responded to Islamophobic backlash following attacks claimed by Isis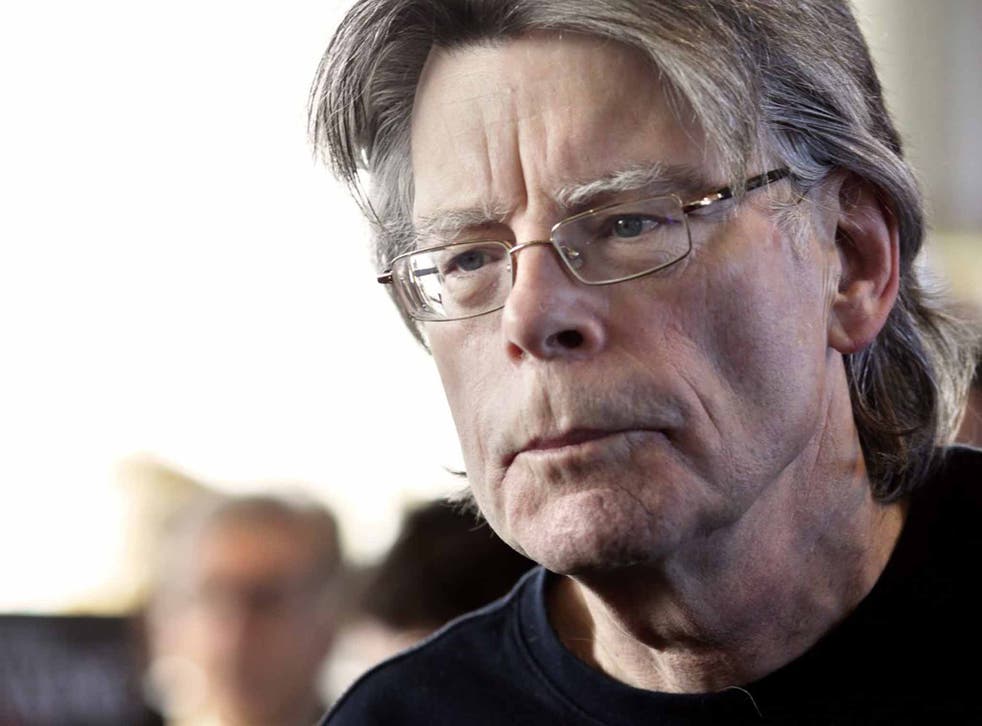 Stephen King has responded to a wave of Islamophobic comments blaming Muslims for terror attacks in Paris with a tweet demonstrating the hypocrisy of such an argument.
France is in mourning after Islamist militants killed 129 people in five gun and bomb attacks in central Paris on Friday evening, in an attack claimed by the Isis terror group.
The majority of people reacted to the tragedy by calling for tolerance and unity in the face of such a devastating tragedy, stressing that extremism does not represent Islam, but a number blamed immigration, the refugee crisis and the religion for the attacks.
Far right protests broke out in France on Sunday, with demonstrators chanting "out the Muslims" and carrying "throw out Islamists" signs.
The world mourns Paris attacks - in pictures

Show all 25
King reacted to the backlash by highlighting how the actions of groups such as the Westboro Baptist Church do not represent the majority of Christians.
The anti-gay Westboro Baptist Church (WBC) is infamous for picketing areas of the US with signs bearing offensive slogans such as "God hates fags". Members, who claim to be servants of God, believe America and the rest of the world is going to hell for supporting homosexuality. They have picketed the funerals of dead soldiers with signs claiming their deaths were a punishment from God for being tolerant towards gay people.
The horror writer's tweet has been shared almost 30,000 times, including by other high profile writers such as JK Rowling. He later defended his comments against claims he was showing "distorted logic" and "false equivalency" against criticism for comparing Isis to the WBC.
"If you think Isis is best compared to a 40 member church that protests funerals, you're not thinking hard enough," one Twitter user wrote, while another added: "Suicide vests vs signs."
King replied: "The majority of muslims despise ISIS. The point is you can't generalise from the behaviour of one small radical group."
Join our new commenting forum
Join thought-provoking conversations, follow other Independent readers and see their replies