Paul Nuttall: Five times the Ukip leadership favourite has rivalled Nigel Farage for controversy
Mr Nuttall has emerged as a leading contender to become the leader of Ukip since Farage stepped down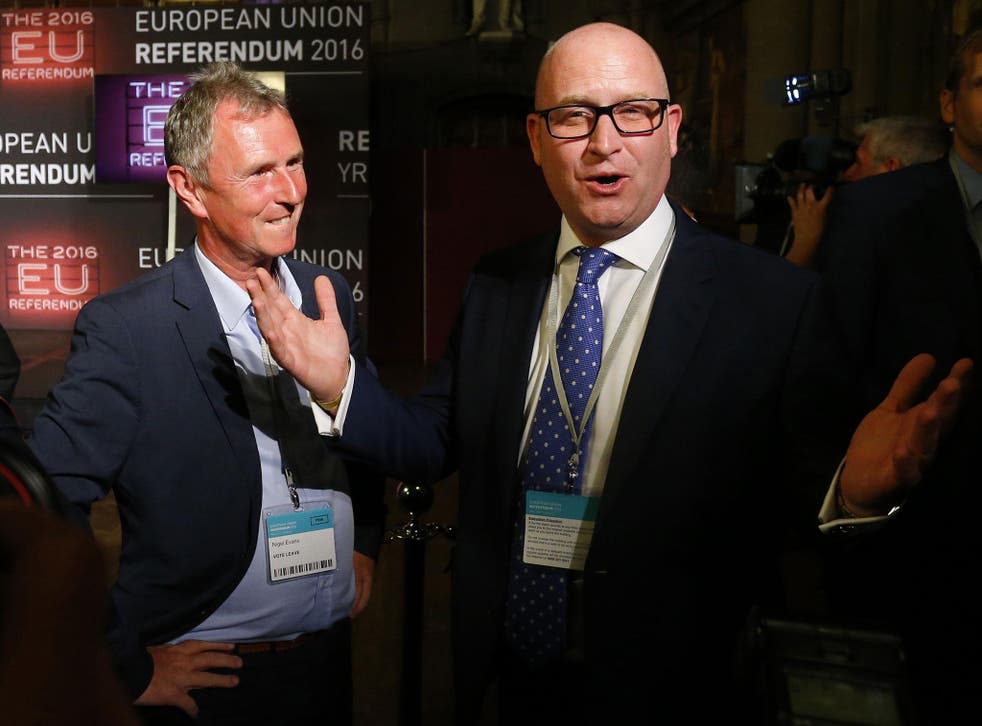 Paul Nuttall is a leading contender to replace Nigel Farage as leader of Ukip.
Mr Farage stunned onlookers when he stood down as Ukip leader on Monday morning, saying he had achieved his political ambition and wanted his life back.
Mr Nuttall, who is Deputy Leader of Ukip and an MEP for the North West of England, gave a press interview after news of the resignation emerged. He said Labour Party's collapse would provide Ukip with the opportunity to push public opinion towards them.
The politician is seen to be well-placed to take the role of leader and last year said he thought he could handle the job of party leader.
Born in the Merseyside dockyard town of Bootle, Mr Nuttle, 39, joined the party in 2004 and has been an MEP since 2009 and deputy of Ukip since 2010. Throughout the party's rise, he has made regular media appearances and positioned himself as the man to lead the party further into Labour Northern strongholds.
The many faces of Nigel Farage

Show all 11
He is comprehensive-educated and from a working-class family of Labour supporters and is one of the survivors of the Hillsborough disaster.
Like many Ukip politicians, Mr Nuttall has had his fair share of controversial moments and made his fair share of controversial remarks. From posing in front of a library of fake books to calling for the film An Inconvient Truth by Al Gore to be banned from schools, here is a selection of some of those times:
Heckled on Question Time for blaming the NHS crisis on immigrants
The politician was met with boos and jeers from the British public for blaming the crisis in the NHS on immigrants. Talking on BBC Question Time, Mr Nuttall said: "The bigger problem with the NHS is that we're allowing 300,000 people into this country, every single year. You can't plan for the NHS when you've got too many people in the country."
After the crowd erruped into heckles, writer and activist Paris Lees interjected and said: "Shame on you. We would not have an NHS if it weren't for those doctors coming in from different countries."
Fake backdrop of books
Mr Nuttall might have been the party's education spokesperson but he was pictured posing in a library in front of a tonne of fake books for their April 2015 manifesto.
The shelves included a number of duplicate copies of books Photoshopped into the picture. Posing in thick-rimmed glasses, in the image he is clutching a book titled British Rebels and Reformers. This particular book was published in 1942 and is described as an illustrated picture book on Amazon. The amateur gaffe was widely mocked with a number of memes.
Brexit reactions – in pictures

Show all 10
Plea to ban Al Gore's Inconvenient Truth from schools
Mr Nuttall is a vocal climate sceptic and is opposed to the construction of wind farms, arguing that it is an ineffective source of energy. He might be a member of the Committee on the Environment, Public Health and Food Safety but he has previously sided with the view that global warming is "a money led scam". He is keen to ban Al Gore's seminal film about climate change. As he wrote on his website: "'The Inconvenient Truth' is in fact a convenient lie used by propagandists".
"Impressionable youngsters should not be shown this blatant piece of propaganda as if it were the incontrovertible truth," he added.
Rants against gypsies
Mr Nuttall has frequently made his views about Gypsies known. Writing on his website in 2010, he questioned their right to roam. "I cannot conceive that the responsibility for any wandering gypsies should be with the indigenous, taxpaying, hardworking population of any country," he said.
He had also previously urged gypsies to take more responsibility for their health.
Call for a revolution against Cultural Marxism
Mr Nutall has called for a revolution against Cultural Marxists. He sees the Marxist academic movement which emerged in the interwar period as the root of political correctness - something he identifies as one of the downfalls of modern society. Writing in a blog post in 2015, he charts the trajectory of Cultural Marxism.
"The cultural Marxists are winning," he writes "Over the past 30 years they have changed the way we speak and the way we think. They've made the downright nonsensical acceptable and common sense unacceptable or politically incorrect."
Join our new commenting forum
Join thought-provoking conversations, follow other Independent readers and see their replies